To be accepted into the renowned Oxford University Law program, students are required to submit a Personal Statement (PS).
Many applicants worry that their personal statement will not be good enough, and they will not get in as a result. However, with the right guidance, it is possible to write a PS which showcases your unique skills and passion for law.
In this article, we provide some tips on how you can create positive Oxford law personal statements.
How to Draft Your Oxford Law Personal Statements
When writing your personal statement, there are a few things to remember.
Focus on Why You Want to Study at Oxford
Do you have any special reason for choosing Oxford? Be sure to include it. Make sure to focus on why you want to study law at Oxford specifically. The admissions team wants to see that you have done your research and understand what makes the program unique.
Highlight Relevant Experience and Achievements
You should also highlight any relevant legal experience or academic achievements demonstrating your ability to undertake rigorous coursework. For example, It could be your experience with a particular type of law. It could also be your academic achievements in a subject related to law or legal structure or your internship experience.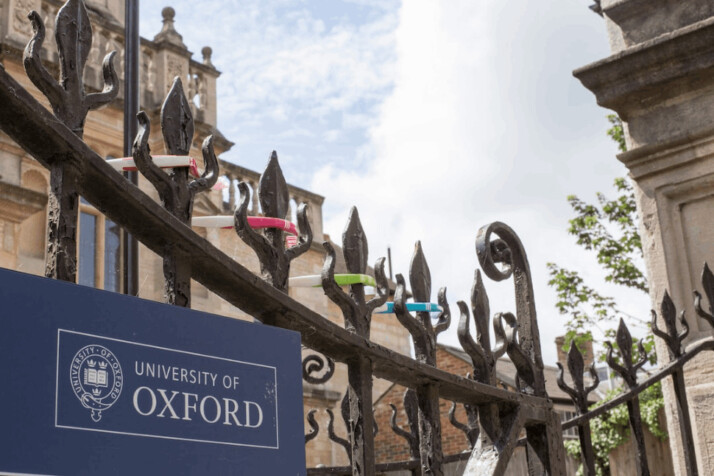 Showcase Personality Traits
Finally, don't forget to showcase your personality traits. Your personality is the most important thing about you! So let them see what makes you the unique candidate you are. The admissions team wants to know what makes you stand out from other candidates!
Keep the following tips in mind when writing your personal statement.
Examples of Oxford Law Personal Statements
Here are a few examples of personal statements you can use in your application for a law program at Oxford.
Example 1
I am interested in studying law at Oxford for several reasons. The first is that Oxford has an outstanding reputation as one of the world's leading universities when it comes to legal education. Furthermore, the tutors at Oxford are highly respected professionals who have significant experience in the legal field. This would provide me with an excellent learning environment in which to develop my skills and knowledge.
Another reason why I am keen on studying law at Oxford is because of its unique focus on critical thinking and analysis. These are essential skills for any lawyer, as they allow them to examine complex legal cases from all angles. Spending three years immersed in this type of intellectual environment would be extremely beneficial for my future career prospects.
Finally, I should mention that I have always been fascinated by law due to its ability to impact so many areas of our lives. It influences everything — from business dealings and contractual agreements right through to human rights issues and international relations. Studying law at Oxford would give me the opportunity to explore all these different aspects further. It will help me gain a deeper understanding of how this fascinating subject works.
Example 2
There are a number of reasons for my interest in studying law at Oxford. I have always been fascinated by the legal system and how it operates, both in the UK and around the world. My current studies have given me a good grounding in key legal concepts, which I would like to build on at Oxford.
Being able to think critically about complex legal problems is something that really appeals to me. And I believe that Oxford's renowned teaching faculty will give me access to first-class resources and mentoring. The opportunity to study law alongside students from all over the world would be invaluable. This is in addition to being part of one of the most prestigious universities in the world.
Example 3
I first became interested in studying law while completing my undergraduate degree at Cambridge University. I had the chance to learn from some of the world's most eminent legal minds, who instilled in me a love of legal analysis. Since then, I have gone on to work as a lawyer-advisor for an international NGO, where I gained invaluable experience managing complex legal cases.
What appeals to me about Oxford specifically is its renowned faculty combined with its focus on critical thinking and originality. In addition, Oxford also offers excellent opportunities for extracurricular activities like mooting, which will give me vital practical skills necessary for my law career.
Given all this, it would be an honor if you could consider my application to study Law at Oxford University.
Conclusion
If you like the samples above, you can create something similar or better. Thanks to the new Hey INK tool, you can now ask the AI to write different types of content. The tool works with a high level of precision.
Explore All
Write Personal Statement Articles