Your personal statement is one of the most important parts of your college scholarship application. It provides an opportunity to sell yourself and give them an overview of who you are and why you deserve this. And with the many applicants vying for the same scholarship as you, you need to write a winning personal statement that leaves an impact. If you're short on inspiration, we've got some great personal statement examples for college scholarships that can help you!
Aside from examples, we'll also share some key tips to help make your personal statement stand out to any university you apply to. We have many valuable things to discuss, so let's get into it!
What Is a Personal Statement?
A personal statement is a short piece of writing that accompanies your application. It showcases your academic achievements, extracurricular involvement, and future aspirations. The goal of this document is to persuade the Scholarship Committee that awarding you the scholarship would benefit both you and them.
Things to Include in Your Personal Statement
Some scholarships require you to follow a prompt in your personal statement, while others leave things open for interpretation. When given a prompt, it's best to stick to it.
Your personal statement should serve as a small-scale autobiography where you position yourself as an ideal candidate. Some common prompt questions for a scholarship are:
Why do you deserve this scholarship?
What have you accomplished in your community (leadership/community service/diversity)?
What did you do to overcome adversity?
Why is college important to you?
Develop a theme for your response that highlights your values and accomplishments. This will help your statement feel more focused and memorable.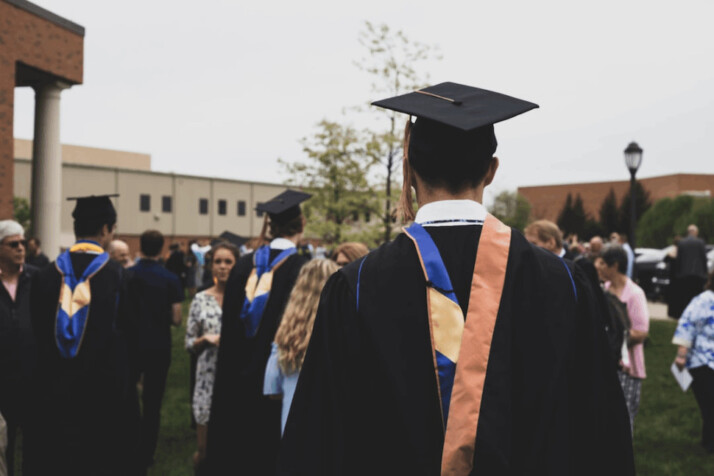 Key Tips for a Winning College Scholarship Personal Statement
Take the Time to Make a Plan.
Start early and take your time writing your personal statement. You want to ensure you have enough time to draft something that reflects who you are as an individual and an aspiring scholar.
Be Clear, Focused, and Organized.
Make sure your personal statement follows an organized framework. Consider how it might sound to an audience who doesn't know you.
It's also best to avoid long, drawn-out statements. This will keep your reader's attention and indicate you are thoughtful about your work.
Highlight What Matters
Make a point of highlighting your academic and extracurricular achievements in your personal statement. This is an opportunity to shine, so make the most of it!
Keep It Specific
Be specific about why you're interested in the scholarship program and what you hope to achieve by participating. You can also specify the course you plan on studying and your ideal university. Showcase your passion for learning and how this scholarship will help further develop your skill sets.
Get Personal
Don't be afraid to reveal aspects of yourself that may not be immediately apparent from reading through other parts of your application. Sometimes the best way to connect with reviewers is by sharing something insightful or interesting about your life.
Don't Forget to Proofread!
Finally, always proofread and edit your personal statement before submitting it! Typos or grammatical errors can quickly diminish the impact of all the hard work that went into drafting your statement.
Personal Statement Examples for College Scholarships
Example 1
I am a driven student who has been involved in many extracurricular activities. I have a 4.0 GPA and come from a low-income family. And I would love to be allowed to further my education with the help of a scholarship.
This past year, I was captain of my varsity soccer team and volunteered for 50 hours at a local homeless shelter. My experiences have shown me that I can overcome any obstacle life throws my way. Through this scholarship, I want to prove that even someone from a challenging background can achieve great things with enough determination.
Higher education is one of the key tools we need to break the cycle of poverty in our families. With your help, I will be able to continue with my education. And I can give back to others less fortunate than me by becoming an advocate for change in our community.
Example 2
I am writing to apply for [Scholarship Name]. This opportunity would mean so much to me, as it would help support my education.
As someone who has worked hard and has overcome many obstacles in school, I believe I would be a good candidate for this scholarship. Throughout my academic career, I have demonstrated excellence in academics and athletics. In addition, I have been actively involved in community service projects. These experiences have helped me develop important skills such as teamwork and leadership.
The [Scholarship Name] would allow me to continue pursuing my dream of becoming a [Professional]. This would mean a lot to me personally and professionally. Thank you for your consideration!
Example 3
I have always been a driven individual. Ever since I was young, I have strived to be the best at everything I do. This drive has led me to accomplish many things, both academically and in extracurriculars. My commitment to excellence has motivated me to seek scholarships as an opportunity to continue my education.
My academic record speaks for itself; in high school, I maintained a GPA of 4.0 while involved in several clubs and organizations. Furthermore, my experiences outside of the classroom have shaped who I am.
I have volunteered for various service organizations such as Habitat for Humanity and Big Brothers Big Sisters. I've also worked on political initiatives, such as voter registration drives. This has helped me develop strong interpersonal skills and a passion for helping others improve their lives.
These are just some examples of why I believe I would excel as a college student if given a chance. Ultimately, it is my ambition, combined with my dedication, that makes me confident that I will make significant contributions to the community.
Final Words
Your personal statement reflects you and the things you care about. It is a small glimpse of your personality and aspirations, which is the key to making your application stand out from the others. Take your time and make something that is meaningful and convincing.
Hopefully, these personal statement examples for college scholarships have given you the inspiration you need to craft a winning personal statement. Good luck!
Explore All
Write Personal Statement Articles