Knowing the legal protocols and requirements for a successful court case in the UK can be intimidating. A personal statement allows the court to get to know someone victimized. By referring to personal statement examples for court UK, individuals can understand what a persuasive argument requires.
This article provides guidance to help you create a compelling personal statement to make your case stand out. This kind of document is called a victim personal statement (VPS). Let's get started!
What Is A Victim Personal Statement?
A Victim Personal Statement is a written account of how an individual has been affected by a crime. It outlines the physical, psychological, and emotional effects that the victim experienced before, during, and after the incident occurred. Through this statement, victims can convey to the court their perspective of the event and explain the lasting impact it had on them.
An individual statement allows you to explain in your own words how the crime affected you and your family. The issue will be considered by all criminal justice agencies involved in the case and can play a crucial role in sentencing.
This statement should include details about any medical care needed and financial losses incurred due to the offense. Ultimately, the goal is for victims to share their stories with empathy, honesty, and eloquence.
Who Is Authorized to Make a Victim Personal Statement?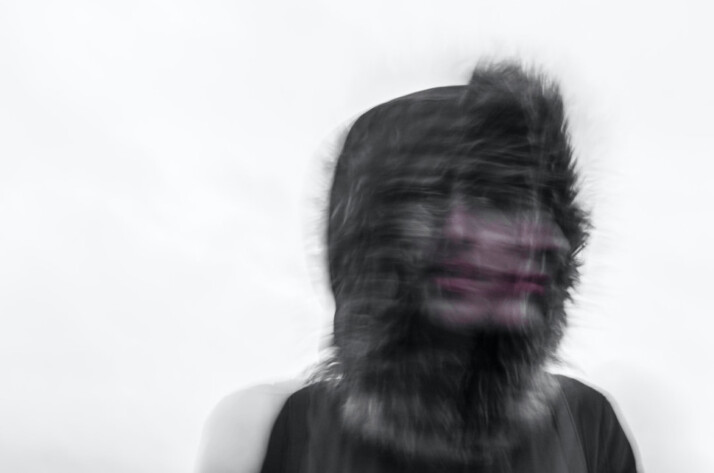 A victim is typically the only person authorized to make a personal statement about their experience. Depending on the jurisdiction, other people may be allowed to make statements on behalf of victims in some cases. Such individuals include:
Family members or legal representatives.
The most heinous crime's victims (including bereaved close relatives).
The victims that were consistently the target,
Victims who are vulnerable or intimidated, whether or not they have made a witness statement.
Why Are Victim Personal Statements Important?
Victim personal statements are important because they offer survivors of crime a platform to speak out and have their voices heard. They allow victims to explain the impact that the crime has had on them, both emotionally and financially. Such statement provides the victims with an opportunity to express their thoughts and feelings in a safe space.
Hearing these stories means courts can gain insight into the trauma of crime victims, making more empathy available in sentence decisions.
Moreover, victims' personal statements can be a source of healing; by being understood, they may feel less isolated and empowered to move forward.
Information to Include in a Victim Personal Statement
A Victim Personal Statement should include details of the incident, such as:
The Time and Location of the Accident
When and where it occurred, who was involved, and what physical or emotional harm may have been caused.
The Effect on the Victim
It should also explain how the victim has been affected by the incident, including any lasting effects that may still be felt.
Highlight Any Financial Losses Incurred
Additionally, the statement should include financial losses caused by the incident and any compensation requests made by the victim.
Call to Action for Justice
Finally, a statement should describe why the victim believes justice should be served and describe their experiences.
Personal Statement Examples for Court UK
Example 1:
On January 16th, 2016, I heard a loud noise, was jolted out of my chair and lost my balance. I looked up to see my neighbor's car had crashed into the side of my house. Other tenants were standing outside staring at the car as I struggled to make sense of what had happened. The car company steward informed me that it was an accident. I am requesting justice from the court because I was a victim of a crime in the UK and had a terrifying experience. Today, I want to present facts to the judge and raise awareness of my situation, which has left me feeling violated and vulnerable. I must now seek the acclaim and compensation that I justly deserve.
I can attest that the perpetrator mistreated me without considering my rights or well-being. His actions were cold-blooded and calculated, causing me to experience severe emotional distress in addition to material losses. It's vital to stress that despite always acting within my legal rights, I encountered unfair resistance.
I believe my story should help highlight the seriousness of such crimes and their devastating effects on those living with heartless systems. We can only begin to address the pervasive dread felt by all members of society, especially those who are most vulnerable.
The court should take into account the story's broad implications, which are often ignored. I appreciate your thoughts and time.
Example 2:
I stand before you today an unyielding testament to the grievous harms inflicted upon me by my accuser. I have been victimized not just physically but mentally and emotionally, a triple-faceted assault on my spirit that has left me permanently scarred. While I keep my desire for justice strong, I seek no compensation except for having the perpetrator held accountable for wrong faith.
Throughout this difficult ordeal, I have wrestled with fear and despair – though never succumbing to either. I try to maintain a sense of composure and sagacity while doing what is right. The baneful machinations of my attacker had almost broken me at one point, yet here I am, courageously advocating for myself through dogged perseverance. This truth remains immutable: my unwavering commitment to rectitude shall never waver.
Conclusion
The victim's personal statement in court in the UK is a highly important document that can have life-changing consequences. It is essential to approach it with care and thoughtfulness.
Overall, personal statement examples for court UK can help to provide guidance and structure when crafting a statement in court. The key is to write with emotion, focus on the facts, use clear language and vary sentence structure. With these tips in mind, anyone should be able to craft an impactful and convincing statement that will get their point across effectively.
Explore All
Write Personal Statement Articles