A support worker's role is one of the most rewarding positions in healthcare. It provides an opportunity to connect deeply with individuals, families, and communities while making a real difference in their lives.
Writing a personal statement for a support worker job requires a special skill set that combines compassion, empathy, and understanding. And writing a successful personal statement is essential to stand out from the crowd and secure the role you want.
This article will provide guidance on how to write an effective support worker personal statement to create a lasting impression on potential employers.
What Is a Support Worker Personal Statement?
A Support Worker personal statement is a document that articulates an individual's qualifications and experiences. It demonstrates their dedication to the profession. It can be seen as an opportunity for applicants to showcase their credentials and reflect on how they are best suited for the role.
The statement provides insight into a candidate's values, objectives, and aspirations. It should include meaningful anecdotes and examples of successful work performed to illustrate the applicant's proficiency within the sector. It is an invaluable tool in helping employers identify potential candidates who possess the necessary traits and abilities required by the position.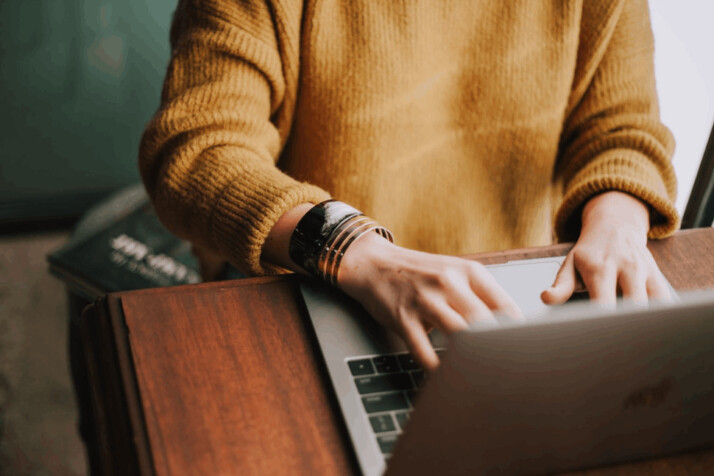 Tips for Writing a Personal Statement for a Support Worker Job
Keep the following tips in mind for writing an effective personal statement for a support worker job:
Demonstrate Your Passion for the Job
When writing a personal statement, you must demonstrate your enthusiasm and dedication to becoming a support worker. Discuss how you have engaged in meaningful service with those around you, such as volunteering or interning with underserved individuals. This shows employers that you have an established interest in this field and have worked hard to gain experience and skills related to it.
Highlight Your Qualifications
It is essential to emphasize any certifications or degrees you possess that are relevant to the role of a support worker. Discuss any past experiences that demonstrate your ability to succeed in this position, such as previous jobs working with people in need of assistance.
Mention Specific Transferable Skills
Be sure to mention any skills that might benefit your work as a support worker. It could be excellent communication, strong organization and problem-solving abilities, and the capability to manage tasks simultaneously. Explain how these qualities will help you provide quality care and assistance to others.
Stress Your Commitment
Employers often seek out applicants who display loyalty and commitment when making hiring decisions. Make sure to illustrate why you would make a great support worker. Emphasize your dependability and willingness to go above and beyond what is asked of you.
Discuss Your Traits
Providing insight into some of your positive traits. Having compassion for others, being patient, or possessing emotional intelligence can further strengthen your personal statement. By listing examples of how you've used these attributes in other positions, you can demonstrate the value they will add to your potential employer.
Include Any Relevant Hobbies
List any hobbies or activities that relate directly to providing support and demonstrating caring behaviors. For instance, you might enjoy cooking. Explain how helping prepare meals for those who may not have access to them provides assistance and companionship at once.
Use Proper Language
Ensure that your personal statement does not get overlooked due to errors in grammar or spelling. Always proofread your work carefully before submitting it. Writing with clarity and using proper punctuation throughout will help set you apart from other applicants.
Support Worker Personal Statement Example
A support worker's overall responsibility is to work alongside those with disabilities to provide support and guidance to those who need it. And to acquire a job as a support worker, you need to write a stellar personal statement that perfectly conveys your skills and attributes. Here's a support worker personal statement to inspire you to write one.
Personal Statement Example
I have a strong passion for helping others and an innate desire to see people reach their full potential. I possess a combination of experience, empathy, and enthusiasm that uniquely qualifies me to be an excellent support worker.
My interest in becoming a support worker grew when I saw its positive impact on those around me. Witnessing the transformation from helplessness to hope was awe-inspiring and motivated me to make my own contribution. Having worked with numerous vulnerable individuals throughout my career, I have developed a deep understanding of different needs and situations.
I also bring extensive experience working with diverse populations, specifically with those with physical or mental impairments or who come from disadvantaged backgrounds. My success lies in providing compassionate care while maintaining professional boundaries and discretion. Additionally, I can draw upon past successes to devise practical solutions for difficult issues faced by those in need of support.
A key factor in my work as a support worker is effectively communicating with service users and understanding their requirements. In this regard, I am adept at building trustful relationships and fostering mutual respect. Moreover, I remain open-minded and strive to recognize any additional services they may require. Ultimately, what drives me to succeed is empowering the lives of vulnerable adults and enabling them to become independent.
I believe I possess all the required abilities, principles, and experiences to fulfill the position of a support worker. I look forward to joining your team and playing an integral part in making a difference in the lives of those needing assistance.
Conclusion
In conclusion, expressing your unique qualifications and social skills is vital when crafting a personal statement for support worker applications. Take the time to read up on what employers are looking for.
Think about how you can apply this to your own story and use language that reflects your experience and expertise in the field. If done correctly, your application should stand out from the rest and make a lasting impression.
Explore All
Write Personal Statement Articles