Are you looking for a personal statement for a teaching assistant job? Writing a good personal statement is essential to your job application and can make the difference between being invited to an interview or not.
In this blog, we'll provide some top tips on writing a standout personal statement. As well as some practical examples you can use when writing yours. Read on to find out more!
What Is a Personal Statement for a Teaching Assistant?
A personal statement is a short paragraph in your CV or job application that outlines who you are, why you're applying. And also, why you are the ideal candidate for the job based on your skills and abilities. It should be to each position you apply for – this way, employers can quickly see how well-suited you are to the job.
Steps to Writing Personal Statements for Teaching Assistant Jobs
1. Highlight Your Experience
Focus on the experience that makes you the best candidate for this position. It's important to show employers how your previous job roles, qualifications, and extracurricular activities have prepared you for a teaching assistant role.
2. Show Your Enthusiasm
Use positive language to demonstrate your keenness and commitment to the role. Employers want to see that you're genuinely passionate about teaching and helping others learn and develop.
3. Demonstrate Relevant Skills
Consider what skills make you an ideal candidate for this role (e.g., communication, problem-solving, organization), and include examples of when you've used these skills.
Writing Tips for a Teaching Assistant's Personal Statement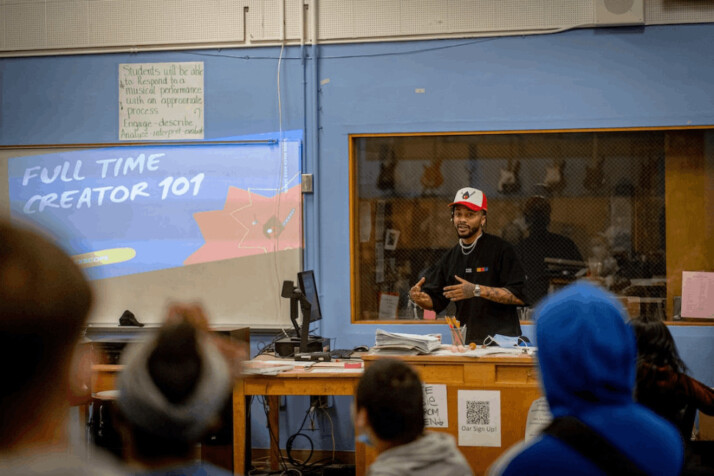 Keep it concise – don't exceed two pages, but ensure you include all the necessary information about yourself. Make every word count!
Focus on why you want the role. Be specific about why you chose this particular job. And what skills or experience you have that makes you the perfect candidate.
Demonstrate your commitment – explain how you're prepared to go the extra mile for this job and why it is essential to you.
Show your personality – let your unique qualities shine through to stand out from other applicants.
Proofread -read your message until you are satisfied that there are no typos or grammatical errors.
Personal Statement Examples for Teaching Assistant
Example 1
I recently earned a degree in primary education, and I'm enthusiastic about changing the lives of kids. My experiences are working in an educational environment, teaching assistant roles, and leading my classroom activities. I am a patient and kind instructor with strong organizational abilities and the ability to get things done under pressure. I possess the skills needed to become a successful teaching assistant and can bring enthusiasm, dedication, and energy to this role.
Example 2
I am an experienced teaching assistant with five years experience in primary schools. During this time, I have developed excellent communication skills when working with teachers, parents, carers, and other professionals. I have also worked on various projects within the school. Such as developing new resources for use in class, helping children with special needs, and leading activities outside the classroom. My biggest strength is building relationships with all pupils, regardless of their background or ability level. This has enabled me to form strong bonds with them, which has helped me to support their learning better.
FAQs
1. What Is a Teaching Assistant?
Teaching assistants help teachers with children's learning. They gain experience of supporting children as part of their learning. This enables them to plan lessons and work effectively in different schools.
2. What Is the Training Course Like?
The training is a combination of classroom support and classroom management. The classroom support aspect has been designed to equip you with the skills and knowledge required to support children's learning in the classroom. The classroom management aspect prepares you in case you are asked to assist in the classroom.
Conclusion
We hope this blog has provided valuable tips and examples of writing a standout personal statement for teaching assistant jobs. Remember – make sure your personal statement is tailored to the specific role and showcases why you are the perfect candidate!
Explore All
Write Personal Statement Articles