Are you applying for a Master's in Biomedical Science and need help with your personal statement?
Writing a compelling personal statement is essential to be accepted to university. In this blog post, we'll provide valuable tips on writing a creative personal statement for Masters in Biomedical Sciences.
What Is a Personal Statement for Masters in Biomedical Science?
A personal statement for Master in Biomedical Science is a document that provides insight into your academic background, experiences and ambitions. It should provide evidence of why you are suitable for the course and what you can bring to it.
What Should I Include in My Personal Statement?
When writing your personal statement, it's essential to focus on showing how you meet the entry requirements for the course. You should outline any qualifications or relevant experience that makes you suitable for the program. Additionally, please explain why this particular course interests you and how it relates to your goals and objectives.
It's also important to demonstrate how your past experiences have developed critical thinking skills that will be useful in a research environment. Your personal statement should demonstrate how you can contribute to the broader academic community.
Steps to Writing a Personal Statement for Masters in Biomedical Science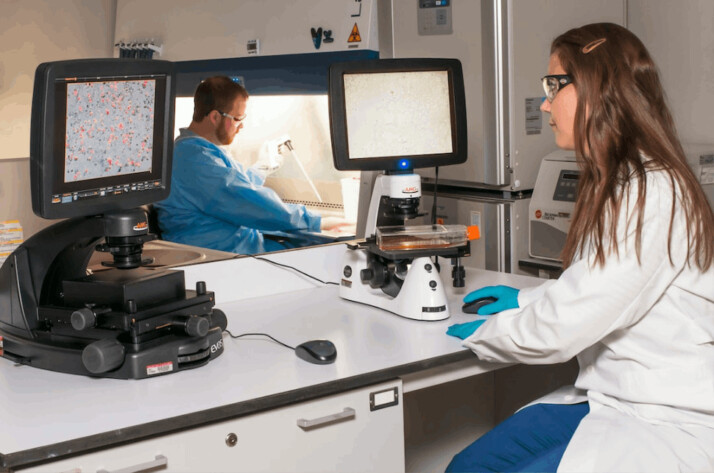 Research the Program
First and foremost, you should research the program that you are applying to. Doing so will give you insight into what material is relevant and important for your application. Understanding the program's expectations can help you craft a more successful personal statement as you demonstrate knowledge about their requirements and goals.
Outline Your Statement
Once you have gathered all relevant information about the program, it's important to write an outline for your statement. This will help you break down each aspect of your personal statement to stay organized and focused on only the most pertinent information. Spend some time brainstorming and jotting down ideas about what you can bring to the program.
Include Important Information
When writing your personal statement, make sure to include your academic background and any research experience or other activities. The ones you have participated in that demonstrate your qualifications for Biomedical Science studies. You should also mention how the program aligns with your academic goals. In addition, be sure to mention any specific areas of interest within the field you wish to pursue during your studies.
Keep It Professional
A personal statement should remain professional in tone. Ensure your language is clear and concise, avoiding slang or overly informal language. Also, use the exact words or concepts sparingly; use various terms to convey different ideas effectively. Also, ensure you proofread your work for any grammar or spelling errors before submitting it.
Example of a Personal Statement for Masters in Biomedical Science
I am a recent biological sciences graduate interested in pursuing a Master's Degree in Biomedical Science at your esteemed university. I have achieved excellent grades throughout my academic career and have gained valuable experience through research projects and volunteer work related to biomedicine.
My studies over the past four years have given me essential knowledge on important topics such as Anatomy, Physiology, Pharmacology, Pathology, and Medical Genetics. Through these classes, I developed critical skills necessary for working in the biomedical field, like analytical thinking, complex problem-solving, scientific communication, and data analysis. Additionally, I participated in two research projects where I conducted gene manipulation and protein production experiments that were presented at national symposiums. My volunteer work at a local hospital has also given me an understanding of the medical profession and the importance of biomedical research.
The program offered by your university provides an excellent opportunity to further pursue my passion for biomedical science. This allowed me to specialize in areas such as stem cell biology, bioinformatics, and cancer research. I am confident I will make a meaningful contribution to this field through my studies, and I am eager to start the program.
Thank you for considering my application, and I look forward to hearing from you soon.
FAQs
What Is the Formula for Writing a Catchy Personal Statement?
Start with why you chose it, then try and summarize it in a few sentences. Use personal experiences to attract attention. Avoid overused opening sentences, quotes, and clichés.
How Do Biomedicine and Biomedical Science Differ?
Wikipedia defines "biomedicine" as a subset of "biomedical science". As a result, biomedical sciences provide more applications than biome.
Conclusion
Writing an effective personal statement for a Master in Biomedical Sciences can be challenging.
With some research and careful planning, you can create an impactful statement. This will get you one step closer to being accepted into the program. Follow these tips to help ensure your application stands out from the rest!
Explore All
Write Personal Statement Articles