Personal statements are a standard part of any application.
They are a way for recruiters and evaluators to gain a deeper understanding of the person behind the credentials. You can bolster your electrical engineering education and knowledge through a master's degree. But you'll need to learn to write a personal statement for masters in electrical engineering.
This article will help you understand personal statements' essence and importance. It will also show tips for writing an effective personal statement. Let's start with a fundamental concept.
What is a Personal Statement?
A personal statement is a special essay representing an applicant's skills, experience, and personality. It highlights the qualifications that make an applicant a prime candidate for the job, internship, or special program.
Personal statements are common encounters in professional and academic life. Learning how to write effective personal statements is a universal skill that people must master, regardless of their industry.
The Importance of a Personal Statement
A personal statement provides insight into your background and character. It is a valuable asset to an application for a master's degree because it helps admissions officers evaluate applicants beyond what's on paper.
Personal statements are crucial because they allow applicants to express themselves more profoundly. It gives them a chance to inject a more personal touch into their application and to evoke certain emotions in readers.
One of the more overlooked aspects of a personal statement lies in its exposition. The sequence in which we present information significantly impacts the overall experience. When we understand the key information to emphasize, we learn how to build a powerful personality.
This is especially valuable for professionals who have an extensive experience in the industry.
If you need help crafting an effective personal statement, read the following section carefully and take its tips to heart.
Tips for Writing an Effective Personal Statement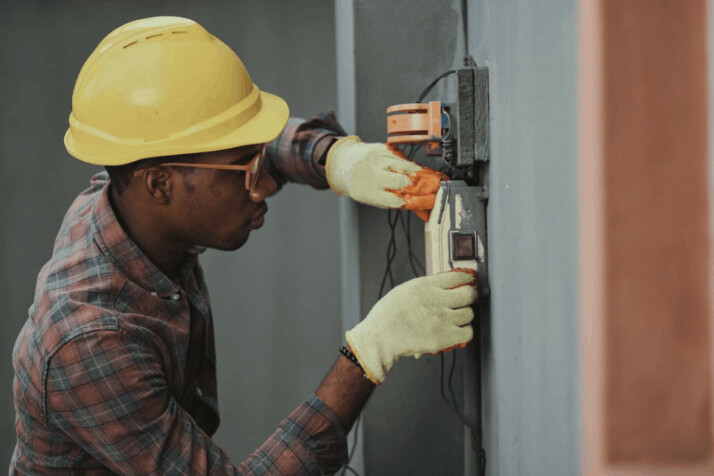 Focus on the Experience
Write about your experience as an electrical engineer and how it has shaped you. Showcase any achievements or awards earned along the way, any challenges you faced, and how you overcame them.
Highlight Special Projects
If you have worked on any noteworthy electrical engineering projects, including details about that in your statement. Explain why this project was significant and what skills you used to complete it successfully.
Demonstrate Technical Proficiency
Demonstrating a strong understanding of technology and its applications can help strengthen your application. Detail any complex problems you solved and how you did so.
Showcase Unique Experiences
Have you done anything different than other applicants? Include examples of research, internships, conferences, volunteering activities, etc., that made you stand out.
Use Strong Descriptors
Use personal anecdotes throughout your essay to show who you are and make the reader connect with your story. Additionally, try to be creative with the language you use. Avoid common words and phrases and strive to find new ways to describe your passions and accomplishments.
Personal Statement for Masters in Electrical Engineering Examples
Example A
I am an enthusiastic and hardworking engineer with a great passion for electrical engineering. Having obtained my Bachelor's Degree in the subject, I have sought out experience to further understand how it works both practically and theoretically. This has included hands-on work in a professional setting as well as internships to gain invaluable insight into the industry. My understanding of electricity, circuitry, and software systems was enhanced through these experiences and enabled me to develop solutions for challenging projects. I would be delighted to apply my knowledge and expertise and hone my skills in areas like renewable energy production and smart grid management.
With an inquisitive mindset, undaunted enthusiasm, and a penchant for problem-solving, I am confident that I can make significant contributions to the field.
Example B
I chose to pursue a Master's in Electrical Engineering due to my fascination with the subject from an early age. I had open access to the best colleges and high-level design opportunities from my undergraduate years.
It was this chance to explore that made me look towards further study. In wanting to hold a more meaningful role in electronic development and research, I spent many days researching courses that could offer this experience.
When I discovered this particular course, I knew it would be my ideal opportunity. As such, I am eager to spend time working on new electrical engineering projects and expanding my existing knowledge. This course has opened up so much potential for growth and learning, and I'm thrilled at the prospect of participating in it.
Example C
I have always been fascinated with the science of electronics and its vast potential. From a young age, I have worked to understand this ever-evolving field through extensive research. I played around with different projects in my home laboratory and took relevant classes at high school and university. This journey culminated in my receiving my Bachelor's degree in Electrical Engineering from a nationally recognized institute.
Having solidified my fundamentals in this area, I am ready to take on new challenges involving deeper aspects of the subject.
I want to apply for a Master's program in Electrical Engineering where I can further develop and expand my knowledge base and skill set.
Through such an endeavor, I wish to make substantial contributions to engineering research and development, which will help shape the future of our society. My ultimate ambition is to build a successful career within the industry and become a leader who puts forth innovative ideas.
In Summary
An effective personal statement for masters in electrical engineering is critical to your application because it gives greater context into your qualifications.
It showcases your best and most relevant traits and demonstrates your value to a program. Personal statements are not difficult to write as long as you organize your thoughts and deliver a clear message.
Explore All
Write Personal Statement Articles