A personal statement highlights why a candidate is applying to a particular program. A personal statement for master's in management sample is a great way to learn the best practices for crafting your statement.
The admissions committee for your Master's program will base their decision on the personal statement you provide. Read on to learn the components of an excellent personal statement and how you can put it together to make the best possible impression.
What is a Personal Statement for a Master in Management?
The personal statement is a crucial element of the application process. As part of your application to the postgraduate school, you are required to provide a personal statement of purpose.
It's your first chance to wow the admissions committee and shows the university you're the most excellent fit.
When applying to a graduate program, your personal statement must be written specifically for that program. Use this opportunity to show the admissions committee your academic interests and skills.
Admissions officers are always keen to see enthusiasm, interest, and passion for the subject.
What to Include in a Personal Statement for a Masters in Management
The program's requirements decide your personal statement's content. On the whole, you should focus your writing on the following:
Justification for your application and why you should be accepted into the program over other applicants.
Elaborate on your academic interests, career goals, and the renown of the university and the department.
Prove that you have the drive, interest, and experience to succeed in graduate school.
Highlight your dissertation and favorite subjects to show how your undergraduate education prepared you for graduate school.
Provide concrete examples of your expertise in information technology, mathematics, organization, communication, time management, and critical thinking. It will demonstrate your potential to have a positive influence on the department.
Discuss your academic achievements, accolades, work experience, supplemental studies, and conference attendance in relation to graduate school readiness.
What do you accomplish by taking this course and detailing your career goals? Explain how you plan to use the skills you learn in your chosen program to achieve your long-term goals and advance your career.
Take steps to improve any glaring flaws, such as failing to complete a required undergraduate course or a lack of a continuous academic record. The college should be informed, so frame your explanation well. Find the silver lining in the cloudy situation. Discuss what has been done to address these issues and how your planned graduate study will differ.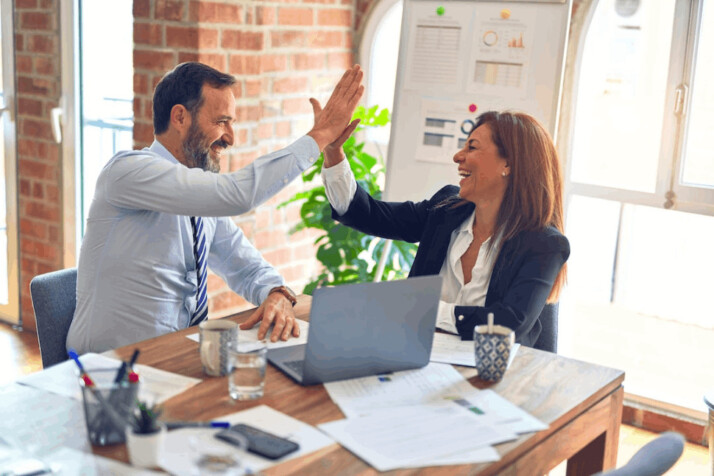 Points to Note When Writing a Personal Statement for Masters in Management
These tips should guide you through the entire process of writing a personal statement for management. Before enrolling, read the rules, check the admissions requirements, and research the program or institution. Other points include:
Don't feel pressed with time; give yourself plenty of lead-ins. Your application's success depends on a well-written personal statement.
The most effective personal statements are presented upbeat, passionately, and expertly. It is usually concise and straightforward. To keep things simple, stay away from flowery language.
Unless otherwise specified, all postgraduate admissions essays must be written in English, and you must use proper spelling, grammar, and punctuation throughout.
Avoid recycling the same justification in several statements. Admissions counselors can detect plagiarism. Generic applications show that you have yet to fully grasp the class material.
Master's level personal statements that fail to demonstrate originality and tailoring to the given subject and institution will not stand a chance.
Rewrite your statement till you're satisfied with it. Then, have a trusted confidante, relative, or career counselor look it through for you.
Errors can be avoided with careful proofreading. Be sure to memorize your written responses before attending any interviews.
Personal Statement for Masters in Management Sample
This INK example is excellent, though it may not be ideal for your situation. Evaluate and see what you can learn from it.
I want to further my professional growth by enrolling in the Master of Science in Management program. Combining my experience and superior academic credential, I want to make a difference in any corporate setting, thanks to my extensive industry involvement.
Since adolescence, I have been involved in small firms, which gave me strategic acumen.
This experiential learning allowed me to deploy innovative methods in many areas and think critically and creatively about solving everyday challenges.
My intellectual curiosity has given me the perseverance to chase opportunities and solve complex problems—skills I believe all leaders need.
The greatest assets of an organization are its people. Therefore, I strive to provide managerial support that enhances individual performance and growth potential within teams. Collaboration, communication, and respect are crucial to a successful working relationship, and I try to foster them wherever possible.
I bring passion, knowledge, and enthusiasm to the Masters in Management program. I am dedicated to improving my leadership aptitude while contributing positively to your esteemed institution.
Final Words
The personal statement for the masters in management sample above is a fantastic example of a personal statement. If you need further help crafting your statement, feel free to use INK.
Explore All
Write Personal Statement Articles