A personal statement is a reflection of a person's life and experiences. A personal statement for mental health counseling should be no different. It showcases your skills, values, and motivations while providing insight into your thinking process.
This document highlights why you are interested in becoming a mental health counselor. This document can also give potential employers an idea of the type of individual they could be working with. As a result, it may increase their interest in interviewing you.
This article provides an effective example of a personal statement for mental health counseling. It also offers tips to help you draft one that draws the reader's attention.
What Is a Personal Statement for Mental Health Counseling?
A personal statement for mental health counseling is a document to set out your reasons and qualifications for wanting to become a counselor. This document can provide admission committees with insights into an applicant's motivations, experience, and professional goals. A well-crafted statement can be instrumental in helping an individual secure admission into a graduate program in counseling.
How Do You Write a Mental Health Personal Statement?
A personal statement focuses on the purposes of your mental health counseling skills, academic and experience background, and how they relate. It also highlights your career goals that are related to mental health counseling. When writing your personal statement for mental health counseling, keep the following tips in mind:
Be As Specific As Possible
Think about what has led you to want to become a counselor. Highlight why you are interested in working with people who experience mental health challenges. Be specific!
Highlight Your Experiences
Focus on your experiences (both academic and professional) that have prepared you to work with this population. What did you learn from these experiences? How did they help shape your understanding of mental health?
Provide Real-Life Examples
Use concrete examples from your own life to illustrate how you have been affected by or interacted with people who experience mental illness. This will help convey that you understand firsthand the struggles faced by those living with a mental illness.
Keep Your Tone Polite and Non-Judgmental
Make sure your tone is respectful and compassionate throughout the entire statement. Mental health can be sensitive, so it's essential to come across as supportive and non-judgmental.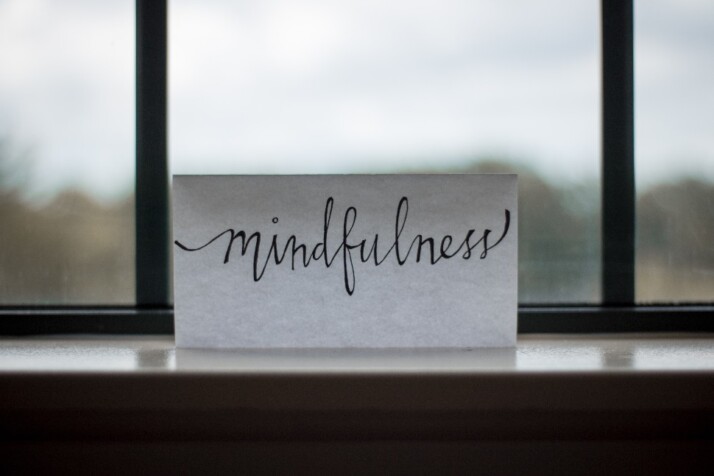 Personal Statement Example for Mental Health Counseling
Below are two examples of a mental health counseling personal statement that you can use to write your own:
Example 1:
I have always been passionate and eager to learn more about mental health counseling. Having experienced depression and anxiety first-hand, I understand the importance of seeking professional help. I believe in utilizing evidence-based practices to help individuals cope with mental health challenges.
My interest in mental health counseling began while I was an undergraduate at UCLA. I took a course on abnormal psychology there, which sparked my curiosity about how people experience mental illness. In addition to pursuing my education in psychology, I have also gained extensive experience working with diverse populations within clinical settings. I worked in outpatient clinics and schools in the inner city of Los Angeles area communities where resources are scarce. This hands-on clinical training and my academic background uniquely prepare me for a career in mental health counseling.
Beyond possessing the necessary skill set, what drives me to pursue this field is the privilege it affords me to connect with others. It helps me build trusting relationships that can foster change down the road. It's incredibly fulfilling for me to see clients make progress and reach their goals. It might be overcoming major life transitions or managing chronic conditions like depression or anxiety disorders.
After years of exploring options, it became evident that becoming certified as a counselor would allow me to provide personalized care using my skills. As I study at [university name], I hope to use the knowledge I have accumulated over the years to better understand mental health counseling. I picked this path to realize a lifelong dream of mine: being one of the top mental health counselors.
Example 2:
I would like to pursue a Master's degree in Counseling at [University Name] with an emphasis on Mental Health. I firmly believe that counseling is one of the most effective ways to help people struggling with mental health issues.
My interest in this field began during my undergraduate studies. I had the opportunity to work as a research assistant for a professor who studied schizophrenia. This experience gave me valuable insight into the different aspects of mental illness and how they impact patients and their families. It was also during this time that I realized how passionate I am about helping people with these kinds of challenges.
In addition to my academic background, I have extensive experience working directly with clients suffering from various mental illnesses. For years, I worked as a case manager for an organization that provides support services to mentally ill adults living independently in the community. In this role, I was responsible for assessing each client's needs and developing individualized care plans accordingly. In many cases, this involved providing counseling services myself.
I feel confident that my skills and experiences make me well-suited for a career in mental health counseling. But even more importantly, I am passionate about providing significant assistance to those suffering from mental illness. And I eagerly wish to pursue a Master's degree in Mental health counseling at [University Name] to be more competent in the field.
Conclusion
To get your spot in a coveted counseling program or job, you need to write an effective personal statement in the application process. This article provides valuable tips and examples to help you craft a personal statement that impresses the admission committee.
Explore All
Write Personal Statement Articles