Writing a personal statement is integral to the occupational therapy application process. This is your chance to introduce yourself to the admissions board and explain why you want to study occupational therapy. A strong personal statement will highlight what makes you unique and set you apart from other applicants.
With careful preparation, thoughtful writing, and self-reflection, you can create a compelling personal statement for occupational therapy. Keep reading to learn more!
Understanding Occupational Therapy
Before getting started with your statement, it is vital to understand what occupational therapy involves. Occupational therapists deal with people of all ages with physical, developmental, social, or emotional difficulties that limit their ability to lead active, independent lives.
They provide assessment, treatment, and consultation services to help people increase their skills and knowledge to manage daily tasks.
Reflect on Why You Are Pursuing This Career Path
Think about what motivates you to pursue a career in occupational therapy.
Ask yourself the following questions: What experiences have led me to this path? How has my background prepared me for the challenging work of an occupational therapist? What values or qualities do I have that will be beneficial when working with clients?
As you reflect on these questions, take note of any stories or unique insights that could be included in your personal statement.
Write Your Statement
When writing your personal statement, begin by introducing yourself. Provide an overview of why you are interested in pursuing a career in occupational therapy. Use this section to explain what you have learned about the field and why you are passionate about it.
Then, discuss your skills, experiences, qualities, and values that make you a good fit for this profession. Remember to keep the focus on how your background has prepared you to become an excellent occupational therapist. Finally, wrap up your statement by illustrating how becoming an occupational therapist will help you fulfill your professional goals and contribute positively to society.
Get Feedback
Solicit the opinions of those close to you before sending in your personal statement. Ask them if there is anything else they would add or take away from the statement. Additionally, consider asking someone in the field of occupational therapy to review your essay and provide feedback. This will help ensure that your statement is professional and conveys the message you want to present to admissions committee members.
Example of a Personal Statement for Occupational Therapy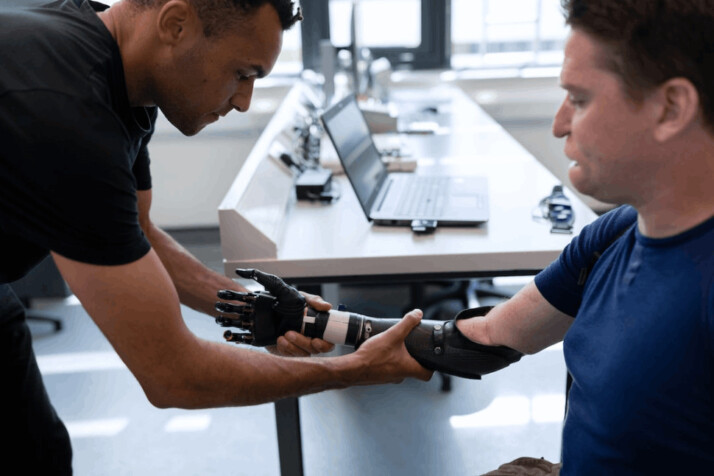 I can't wait to start my Occupational Therapy profession. I believe it is the perfect blend of my interpersonal skills, scientific knowledge, and passion for helping others. Having an autistic older brother gave me firsthand experience with the life-changing effects of occupational therapy. This experience inspired me to discover more about this field. I have a thirst to develop my own thoughts on what makes a good therapist.
I have worked with patients with physical disabilities at a local hospital and completing research projects related to child development. This makes me confident that I possess the necessary skills and qualities needed to become an excellent occupational therapist. My capacity for empathy and patience allows me to understand the unique needs of each individual patient. My problem-solving abilities help me find creative solutions to their challenges. In addition, I have developed excellent communication skills and an unwavering commitment to advocating for my clients.
Becoming an occupational therapist would enable me to fulfill my dream of improving the lives of those with physical, developmental, social or emotional difficulties. With thoughtful writing, self-reflection and dedication to the field, I am committed to creating a professional portfolio. One that reflects my qualifications and passion for this career path.
Conclusion
By taking the time to fully prepare for your personal statement, you can create a compelling narrative. Ensure it shows why occupational therapy is the right career path for you. Keep in mind that this document is an opportunity to showcase your unique qualities and experiences that set you apart from other applicants.
With careful planning and thoughtful writing, you can create a powerful personal statement that demonstrates your commitment to becoming an excellent occupational therapist. Good luck!
Explore All
Write Personal Statement Articles