As a teacher in training, one of the most important things you'll need to do is write a personal statement for your PGCE application.
The personal statement for PGCE application is your chance to shine and show off why you'd be perfect for the teaching profession. However, with so many other candidates vying for a place on these courses, how can you ensure that your personal statement stands out?
This article will help you do just that with the amazing tips therein.
How to Write a Great Personal Statement for PGCE Application
A great personal statement for PGCE application won't appear from anywhere. There's a method to it. Check out these tips to help you get started.
Introduction
The first paragraph of your personal statement should introduce you and your motivation for applying. Why teaching? What interests you about it? Is it the idea of entering a profession that will give you the freedom to know your own hours and lifestyle? Perhaps it is the personal connections you will make with students and the positive impact you will have on them.
Highlight Your Experience
Your subsequent paragraph should talk about any relevant experience that you have. The experience could be working with children or young adults in a school setting or engaging in informal tutoring. How has this prepared you to be a teacher?
Highlight Your Academic Achievement and Skills
You should highlight any areas of academic excellence or special skills that could make you an asset in the classroom. The skills could include strong literacy skills and experience using technology.
Discuss How Teaching Aligns With Your Values
Another way of showing the admission officers that you are worthy of a place is to show that teaching aligns with your personal values. In essence, you should show that you're passionate about teaching.
Examples of Personal Statements for PGCE Application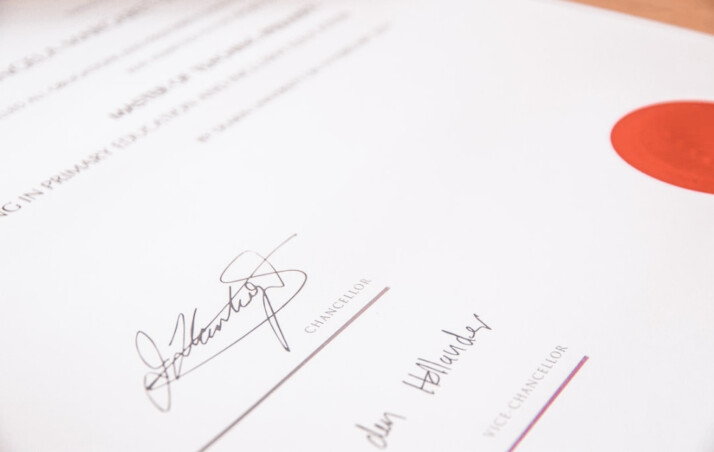 Check these examples of personal statements for PGCE applications generated using the Hey INK tool. You can also create your personal statements faster using the tool.
Template 1
I am a graduate of Oxford University, and I have always been passionate about teaching. In fact, while studying for my degree, I volunteered as a tutor at the local library. My experience there showed me that I love working with kids and helping them learn.
Since graduating, I have worked as an elementary school teacher in [city/state]. It has been an amazing experience and one that has helped me develop skills such as patience and creativity. The most rewarding part of the job is seeing children's faces light up when they finally understand what we are discussing in class. It really makes all the hard work worth it!
Now that I have several years of teaching under my belt, I feel ready to take on another challenge: becoming a PGCE student. This program will allow me to deepen my knowledge of education theory whilst also getting practical training in the classroom. Ultimately, my goal is to become an outstanding educator who can make a real difference in students' lives.
Template 2
I am an aspiring teacher who is passionate about working with children. I've been in various teaching roles over the past few years. And I have found that nothing gives me more satisfaction than helping students learn and grow. I believe every child has potential, and I aim to help them unlock it.
My experience as a teacher includes working with kids of all ages, from preschool through high school. In each role, I have tried to emphasize learning through play and exploration while also providing support for students who need additional assistance. My own education has given me strong foundational knowledge in both math and science, subjects which are often required by most PGCE programs. Additionally, I have volunteered extensively with local schools and charity organizations. So I understand the importance of being part of the young members of a community.
Conclusion
A personal statement is an important piece of writing you should pour all of your heart into. The tips in this article help you write better statements that can get you ahead. Now that you have the knowledge necessary to write a better personal statement get it done and start preparing for your application process!
Explore All
Write Personal Statement Articles