Are you looking for ways to create a compelling personal statement for a sales job?
A powerful and well-crafted personal statement can be the deciding factor for employers in selecting potential candidates. It is important to stand out among other applicants by highlighting your accomplishments, skills, and experiences that make you perfect for the role.
This blog provides tips on crafting an impressive personal statement for sales job that will help you land your dream job in sales.
What Is a Personal Statement for a Sales Job?
A personal statement summarizes your career, qualifications, and skills you used to apply for a job. It should focus on why you are an ideal candidate for the role, relevant work experience, and key achievements.
By writing a concise and attention-grabbing descriptive piece about yourself, employers can quickly get an idea of your unique personality. It'll help stand out from the other applicants.
What to Include in a Personal Statement for Sales Job?
When writing a personal statement for a sales job, it is important to include relevant details about your experience in the field. Demonstrate that you have the grits needed to succeed in the role by highlighting past accomplishments and successes.
Additionally, mention any awards or certifications you've earned and any special qualifications that make you an ideal candidate.
Tips for Drafting a Personal Statement for Sales Job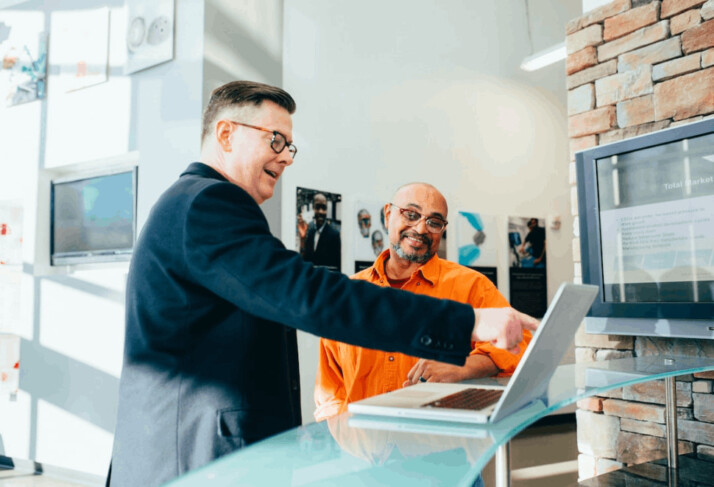 1. Start Introducing Yourself
Include your name, age, current job title or position, location, and years of experience in sales. This will help employers quickly identify who you are and make it easier for them to read further through your profile.
2. Highlight Your Achievements
A sales job is highly competitive, and employers are looking for candidates with the proper skill set and experience to succeed in the role. Make sure to include any awards, certifications, or other notable accomplishments that demonstrate your commitment and dedication to a career in sales.
3. Focus on Soft Skills
Personal traits like solid communication skills, problem-solving ability, and leadership qualities are extremely important in a sales job. Explain how these qualities have helped you succeed in past roles and why they will help you excel as a salesperson.
4. Show Enthusiasm for the Position
Employers want to know that their potential hire is passionate about the job. Please explain why the role inspires you and how it fits your career objectives.
5. Conclude With a Call to Action
Make sure to end your personal statement positively by asking the employer to consider you for the position. Provide contact details so they can reach out.
Examples of Personal Statements for Sales Jobs
"I have been working as a sales representative for the past three years. It is a passion that help in expanding my skill set to succeed in this role. I have proven success in providing excellent customer service and building relationships with clients, which has resulted in increased sales and profit margins. My communication skills enable me to clearly explain products, services, and solutions to potential customers. I am confident that I can bring these qualities to your company and help you reach your goals."
"My experience as a sales associate has offered me the opportunity to cultivate my expertise in understanding consumer needs. This is while simultaneously focusing on achieving targets. With three years of experience under my belt, I have developed strong interpersonal skills. This can allow me to provide an exceptional customer service that goes beyond the basic needs of my customers. I am confident that I can use my professional and personal experiences to help your company reach its goals."
Template to Try
"My (number of years) of experience in sales have enabled me to excel in a range of roles. I have worked as a (specific job role), and my experiences have provided me with an invaluable insight into the business world. My success has been demonstrated through my ability to consistently exceed targets, build strong customer relationships, and provide outstanding customer service. With my knowledge, enthusiasm, and dedication to this industry, I am confident that I could be an asset to your team."
Final Note
Writing an effective personal statement is a great way to make you unique when applying for sales jobs. Ensure to include relevant work experience and critical achievements while also focusing on soft skills that will make you successful in this role.
By following these steps, you can create an impressive personal statement that will help you land your dream job in sales. Remember to be creative and showcase your enthusiasm for the role, so employers can quickly understand you. Best of luck!
Explore All
Write Personal Statement Articles