Writing a personal statement in 150 words can seem intimidating, but it can be achieved with careful thought and reflection. Crafting such a statement requires one to distill their essence into clear, concise language that accurately reflects their experience and expertise. To do so is no small feat.
It takes time to process how your personal experiences have shaped you as an individual and led you to apply for a specific opportunity. With attention to detail and clever wordplay, you can capture your unique individuality through captivating prose that leaves a lasting impression.
This article will explore how you can write a personal statement in 150 words and provide examples as inspiration.
What Is a Personal Statement?
A personal statement is an essay or written document that provides insight into a person's values, interests, and experiences. It allows the writer to reflect on their motivations for pursuing specific goals. And it can also provide evidence of dedication and resilience in achieving those goals.
A personal statement is invaluable for helping people stand out from the competition when applying for jobs or further educational opportunities. Furthermore, writing a personal statement with emotion and clarity can demonstrate a person's creativity and communication skills.
Can a Personal Statement Be Only 150 Words?
Yes, a personal statement can be only 150 words. However, it is vital to ensure that all essential points are concisely and effectively conveyed within the limited word count.
Crafting an impactful personal statement requires precision and skill. You need to ensure that every single word counts towards its goal of providing insight into one's background, character, and achievements.
Tips to Write a Personal Statement in 150 Words?
Below are some valuable tips to help you write a personal statement in 150 words while conveying all the essential information effectively.
Choose an interesting but relevant topic to focus on in the statement.
Carefully craft a thesis statement that captures the essence of what you want to communicate about yourself and your application.
Use strong verbs, adjectives, and adverbs to create an engaging narrative.
Develop each point into full sentences while still staying within the 150-word limit.
Make sure every sentence contains at least one uncommon word. This will help draw attention to important elements of your statement.
Avoid clichés or stock phrases, as these can detract from your message.
Explain how your career goals are related to the position/school you're applying for.
End with a paragraph summarizing your main points and emphasizing why you would be a good fit for the professional opportunity.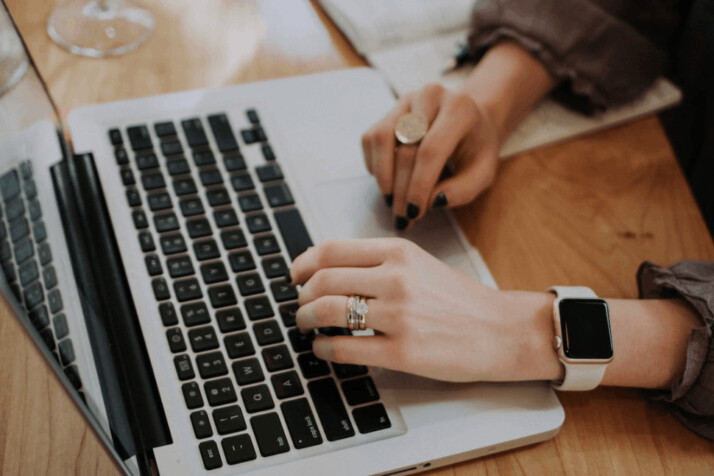 Examples of Personal Statements in 150 Words
Here are personal statement examples of 150 words that you can use as inspiration while composing your own.
Example 1
I possess a unique combination of experience, knowledge, and skill that make me an ideal candidate for this position. My diverse background in research, education, and communications has provided me with invaluable insight into the complexities of today's world.
I am adept at grasping new concepts, strategizing solutions, and managing people effectively. I am passionate about utilizing technology to reach objectives faster. My adeptness at synthesizing data and my natural aptitude for problem-solving have enabled me to successfully manage various projects over the years.
A highly organized individual, I can assess situations accurately and develop appropriate strategies to move forward. I continually strive to improve myself through learning, taking on challenges, and expanding my horizons.
I'm confident that my demonstrated capability, enthusiasm, drive, and determination will be an asset to any organization. I look forward to being part of a team where every member contributes and is rewarded for success.
Example 2
I was initially inspired to pursue physiotherapy when I saw how physical exercises helped improve the quality of life of my grandfather. That experience motivated me to work hard and pursue a career in this field, leading me to where I am today.
My academic background includes completing a degree in kinesiology from an esteemed university with Honors. During my time there, I learned advanced principles of anatomy, sports medicine, and human biomechanics. It provided invaluable knowledge in understanding the complexities of physical therapy treatments. I possess strong communication skills and practical hands-on clinical experience from volunteer placements at renowned hospitals.
Given these experiences, I feel confident in my abilities to successfully navigate the challenging curriculum offered by your prestigious program. Upon successful completion, I hope to put the knowledge to use to give patients the best possible care and significantly impact their lives.
Example 3
I am a passionate learner who has been intrigued by computer science since middle school. After starting my studies at the University of California, I discovered how much I enjoyed exploring its many facets. And I realized that engineering could become my career. My undergraduate courses enhanced this passion through their captivating modules on algorithms, data structures, artificial intelligence, programming languages, operating systems, and more. During the past few years, I have honed skills like problem-solving, debugging, and coding with Python, Java, and C++. Additionally, I have learned to use tools like MATLAB, RStudio, and Keras for machine-learning tasks.
What truly excites me about a career in computer science is the ever-changing landscape of technological advances, which offers continual growth opportunities. With the knowledge acquired from your esteemed program, I wish to develop cutting-edge solutions to real-world problems. I firmly believe that this university's diverse faculty can help me achieve these goals and reach my fullest potential.
Conclusion
The personal statement is a chance for you to express to the admission committee why you deserve to be admitted to their institution. Crafting your statement in limited words includes being concise with your answer while still demonstrating why you are a good fit for their program.
Follow the tips outlined in this post to help you write a personal statement in 150 words and draw inspiration from the examples.
Explore All
Write Personal Statement Articles