A personal statement opener should be powerful and engaging to capture the reader's attention. It can be tricky to write a statement that conveys your message while staying true to yourself. But with the right approach, you can craft an excellent introduction that will leave a lasting impression.
This article provides effective personal statement opening sentence examples and tips on how to create one tailored to fit your unique experiences and personality. With these tools, you'll have all you need to write an impactful statement that stands out among other applicants.
Why Is a Personal Statement Opening Sentence Important?
A personal statement starting sentence is vitally important because it sets the tone for the entire piece. It gives the reader a glimpse into who the writer is and why they are writing the statement in the first place. When crafted with care, it can demonstrate the writer's expertise, showcase their accomplishments, and illustrate their passion for the subject matter. It makes an emotional connection with the audience.
A well-crafted opening sentence conveys emotion, showcases creativity, and utilizes uncommon words to draw readers in and convince them to continue reading. This makes it essential for writers to take time to craft their opening sentences thoughtfully. They must draw upon their experience and knowledge to create something meaningful and powerful that stands out from the competition.
Effective Tips on How to Write a Personal Statement Opener
Below are some valuable tips on how to start writing your personal statement opening sentence and make it effective for the audience:
Brainstorm
Take some time to brainstorm ideas and think through the main points you want to include in your personal statement opening sentence. Consider what makes a great opening line that can capture the attention of readers right away.
Be Creative
Create an original and interesting opening sentence by using creative language, vivid imagery, and humor if appropriate. Make sure it stands out from other statements that may be more generic or expected.
Evoke Emotion
Use language that elicits an emotional response from readers and allows them to connect with your story. This will help keep their attention and make them more likely to remember your statement when considering applicants for admission.
Keep It Short
Try not to exceed two sentences, as this can be overwhelming or unappealing to read. Also, check that each sentence contains only one core idea so as not to clutter the content with too much information at once.
Show Your Expertise
Let your experience shine through! Include factual examples demonstrating your knowledge of the subject matter and your expertise level. This will draw the reader in and build trust in your writing ability.
Stand Out
Use uncommon words to stand out from other candidates. Avoid repeating the same words and use varied sentence structures to create a unique and engaging statement.
Stay True to Yourself
Write in your own voice rather than trying to sound perfect or robotic like AI. Using colloquial language and weaving details about yourself can add personality to your writing and make it memorable.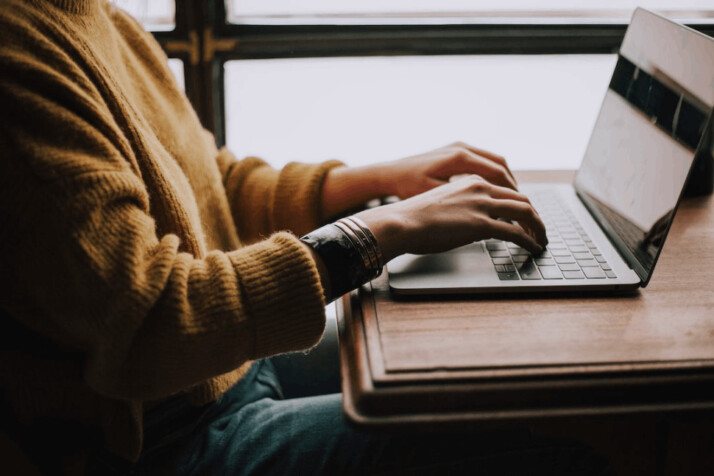 Personal Statement Opening Sentence Examples
Here's a list of different personal statement opening sentence examples to inspire you to write one on your own.
Personal Statement Example 1:
Applying to university is an essential step in furthering my education and enriching my career. So I'm thrilled to be submitting this application for consideration as a student on the course.
Personal Statement Example 2:
With over five years of experience, I am confident my qualifications make me a prime candidate for this opportunity at your esteemed university.
Personal Statement Example 3:
I've been driven by curiosity and ambition throughout my life, pursuing opportunities to expand my knowledge and grow professionally and personally. Thus, I am making my application for the course an exciting prospect indeed.
Personal Statement Example 4:
Fostering relationships with peers and mentors has always played a significant role in how I approach each challenge. It is no surprise I am looking forward to embracing the unique environment of your university and applying what I know to the course.
Personal Statement Example 5:
From mentorship programs to research initiatives, the opportunities available to students within the program are something I've long admired. This is why I'm incredibly enthusiastic about this [program name] and becoming part of such a vibrant academic community.
Personal Statement Example 6:
My relentless ambition to become a successful student has driven me to apply for university in the best way possible. I wish to show my hard work, dedication, and passion for people.
Personal Statement Example 7:
I have honed my skill set through careful study and countless hours of practice. And am now ready to put it to work on a university course that will propel me toward success.
Personal Statement Example 8:
I'm applying for admission into a top-tier university with an unwavering desire to make a difference in this world. I want to gain the knowledge, experience, and qualifications to contribute to the world.
Personal Statement Example 9:
As a passionate individual with strong interpersonal capabilities, I believe I can excel as a student and contribute significantly to any application process.
Personal Statement Example 10:
With an expansive set of academic credentials combined with industry experience, I'm confident I can enhance your university's student body through my presence.
Personal Statement Example 11:
I have been enamored with the subject of (subject) for years. My experience and expertise allow me to cultivate a deep understanding of its nuances and complexities.
Personal Statement Example 12:
Having already established myself in the industry, I am now looking for an opportunity to use my skills and expertise at a college level.
Personal Statement Example 13:
As I start my studies and gain further qualifications, I want to learn how to apply my knowledge to future work opportunities.
Personal Statement Example 14:
Desiring to unleash my potential and creativity, I seek the opportunity to challenge myself academically while advancing my personal goals through higher education.
Personal Statement Example 15:
Drawing from my past experiences and newfound inspirations, I am excited to begin this new chapter of my life as a student.
Personal Statement Example 16:
I choose to ask myself one vital question. How best can I utilize my years of experience to make the most impact on my intended field of study?
Personal Statement Example 17:
With years of experience behind me, I am ready to take the next step in pursuing my higher education. It will refine my existing skill set and open up new growth opportunities.
Personal Statement Example 18:
Motivated by a passion for learning and driven to succeed, I seek admission to [program name] at your esteemed university. This will help me start on a path toward realizing my highest potential.
Conclusion
Every individual has a varied personality and different intentions for pursuing higher education and their respective career paths.
Knowing what to put in your personal statement and how to craft it can be complicated and overwhelming. This article provides valuable tips and examples for writing effective opening sentences for personal statements that will grab the reader's attention.
Explore All
Write Personal Statement Articles