After completing a pharmacy degree, graduates can get further training in two ways — residency programs or fellowship programs.
The former is clinical-focused, while the latter is fellowship-focused. Irrespective of your chosen path, you'll most likely need a personal statement.
Writing a successful pharmacy residency personal statement can be daunting and time-consuming. It takes effort to ensure your story is told in the most effective way while also accurately conveying your unique experience and qualifications.
To help with this process, we have created a free guide that outlines the steps needed to create an impactful pharmacy residency application statement. This article also has pharmacy residency personal statement examples to offer you an insight into what your statement should look like.
How to Write Your Pharmacy Residency Personal Statement
To start, it's important to remember the purpose of this document. It is meant for the admission committee to understand who you are as a person and why you're qualified.
Read the Application Instructions.
First, make sure to read over any application instructions carefully. This may include the character or word count limit, formatting requirements, specific questions, or other guidelines related to writing your personal statement. Pay close attention to these details and follow them accordingly; not doing so could lead to your application being overlooked.
Brainstorm Ideas
Next, brainstorm ideas about how you want to present yourself in the statement. Consider discussing your academic experience and achievements, volunteer/work experiences, interests and hobbies, and why you chose pharmacy school specifically.
It might also help to think back on moments when your passion for pharmacy was particularly evident. Reflecting on these moments should give you some insight into what makes you special and worthy of admission.
Create an Engaging Introduction
When beginning to write, aim to create an engaging introduction that immediately captures the reader's attention.
To make the most out of limited space, ensure every sentence counts and use language that paints a vivid picture of who you are. Avoid using overly technical terms unless absolutely necessary.
Discuss Qualifications and Relevant Skills in the Body Paragraphs
In the body of your statement, discuss your qualifications and relevant experiences in greater detail.
Make sure to showcase transferable skills such as communication, collaboration, problem-solving, etc., along with examples of how you've applied those skills in different settings. Keep in mind that the idea here is to show rather than tell.
Instead of simply listing facts and figures, describe actual events or scenarios where you used those skills successfully.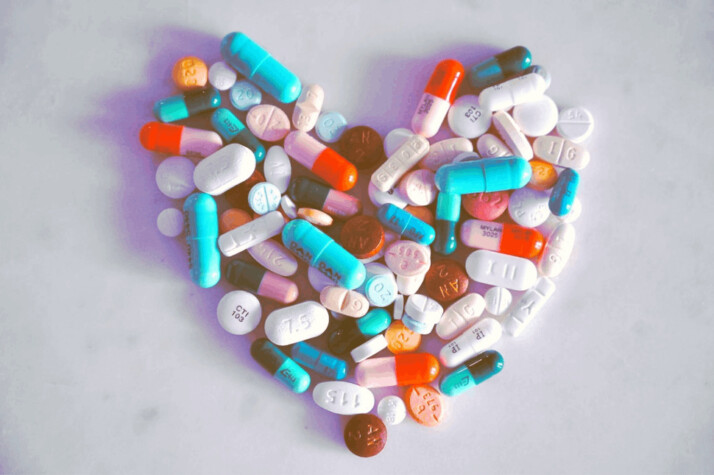 Highlight Why You Think You'll Be Successful There
At the end of the essay, focus on summarizing why you believe you would be successful in completing the pharmacy residency program.
You can touch upon things such as commitment, dedication, knowledge base, enthusiasm and potential contributions. Additionally, try to explain why the residency program itself appeals to you (i.e., its unique characteristics or facilities).
Pharmacy Residency Personal Statement Examples
Below are some carefully-written pharmacy residency personal statement examples. We created these examples using the new Hey INK tool. You can also enjoy this mind-blowing possibility by signing up to use the tool.
Example 1
I am an experienced and passionate pharmacist determined to advance my career through a pharmacy residency. Drawing upon years of hands-on experience in both community and hospital settings, I have developed expertise that sets me apart from other candidates. My dedication to patient care and cutting-edge technology has enabled me to provide exemplary service while maintaining high levels of efficiency and accuracy.
In addition, my creative problem-solving skills give me an advantage in diagnosing complex cases and finding unique solutions. During challenging times, I remain focused and resilient, motivated by my commitment to providing exceptional pharmaceutical services and improving public health. In addition to this, I strive to stay abreast of new developments in pharmacy and medicine.
I believe that a pharmacy residency will provide me with the opportunity to refine my existing skills to reach my full potential. With my unwavering enthusiasm for learning, I am confident I would be a valuable asset to any organization or program.
Example 2
As a passionate medical practitioner with years of experience, I'm eager to further my career and engage in comprehensive pharmacy residency training. My background includes successful patient care delivery, as well as research in pharmaceuticals that have been published in several journals. In addition, I've also gained substantial expertise through continuing education courses and conferences, which are paramount for developing skills necessary for pharmacists.
I am confident that engaging in an advanced-level pharmacy residency program will equip me with the knowledge needed to excel in my profession. By focusing on the application of evidence-based information from disciplines like pharmacology, I can gain proficiency in clinical decision-making and problem-solving. Furthermore, I look forward to integrating leadership skills, scholarly endeavors, and practice management approach into my studies.
It is my aim to ultimately advance the care of patients by utilizing cutting-edge technologies along with innovative medication therapy services. With my tenacious determination and ambition, I am sure to prove a valuable asset to any organization seeking excellence within its pharmacist ranks. It would be an honor to join your renowned pharmacy residency program, and I humbly request your consideration in granting me acceptance.
Example 3
I am a professional, passionate and dedicated pharmacist who strives to be the best in my field. For me, family is the center of everything; I have worked hard to provide for my loved ones and proudly uphold their values. My desire to further my education as a Pharmacy Resident comes from an innate curiosity and ambition that has been within me since childhood. Throughout my years working in various places, I have become increasingly conscious of the complexity of pharmacy and its integral role in patient care. This realization sparked a newfound enthusiasm for exploring pharmacotherapeutic treatment options and utilizing evidence-based medicine for the holistic management of patient's health.
I look forward to the opportunity of continuing to foster strong relationships with physicians, nurses, and other healthcare professionals. With each new case, I enjoy unlocking challenges and uncovering novel solutions through continual learning—a tenet I intend to carry into residency training. As such, I plan to actively participate in all preceptor assignments, prioritize patient safety above all else. I'll also take the initiative to initiate QA/QI projects. Furthermore, I will enthusiastically contribute to any research opportunities available at the program site.
I believe this residency program would propel me toward realizing my dream of becoming a top clinician. Also, it would equip me with resources to realize my mission of improving public health by inspiring greater awareness of preventative self-care initiatives.
Conclusion
A good personal statement helps you to put your best foot forward and stand out. The article and the examples therein can help you stay ahead of the competition when applying for a pharmacy residency program.
Explore All
Write Personal Statement Articles