When it comes to applying to pharmacy school, your personal statement is one of the most important pieces of your application. It's your opportunity to stand out from the rest of the applicant pool. So how do you write a personal statement that will make an impression? This article provides valuable tips and a pharmacy school personal statement sample to study and use as inspiration while writing one for yourself.
So read on for everything you need to know about writing a successful pharmacy school personal statement!
What Is a Pharmacy School Personal Statement?
Pharmacy school personal statements are documents that allow pharmacy students to introduce themselves and their reasons for wanting to attend pharmacy school. They can also highlight any unique experiences or qualifications the student has that would make them a good candidate for admission into pharmacy school.
Personal statements are important because they help admission committees get to know potential students beyond just their grades and test scores. Your statement should be well-written, honest, and reflective of who you are as a person.
What Do Colleges Look for in Pharmacy Students?
The skills and qualities that colleges look for in pharmacy students typically include the following:
Strong Analytical and Problem-Solving Skills
Pharmacy is a science-based profession, so the ability to think critically and solve complex problems is essential.
Solid Math Skills
A foundational knowledge of math is necessary for understanding the concepts behind pharmaceutical calculations.
Excellent Communication Skills
The pharmacist's role involves communicating with patients, other healthcare professionals, and pharmacists at different pharmacies. Good communication abilities are essential for success in this field.
Passion for Helping Others Improve Their Health
Pharmacists play a significant part in improving patient care. So it's important that potential students have a sincere desire to help others achieve better health outcomes.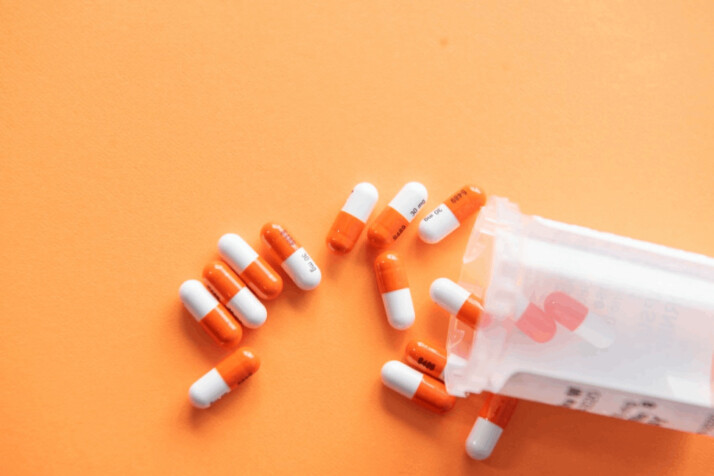 Tips to Write a Pharmacy School Personal Statement
Here are some practical tips to keep in mind when writing your pharmacy school personal statement:
Start early: Give yourself plenty of time to write a strong personal statement. This isn't something that can be rushed, so start thinking about it well before the application deadline.
Be specific: Don't just say that you want to become a pharmacist because you like helping people. Give concrete examples of how you've helped others in the past and what motivated you to pursue this career path.
Sell yourself: Emphasize your strengths and why you believe pharmacy is the right fit for you. Think about what sets you apart from other candidates.
Show, don't tell: Rather than simply stating your goals or qualifications, use anecdotes or stories to illustrate them. This will make your essay more engaging and unique.
Pharmacy School Personal Statement Sample
Use the following pharmacy school personal statement sample as inspiration to craft your own:
Ever since I was a little girl, I loved going to the pharmacy with my mom. Watching her talk to the pharmacist always fascinated me and sparked my interest in pursuing a career in pharmacy. As I grew older, I began to realize that pharmacies are more than just places where you can buy medication. They play a crucial role in our healthcare system by ensuring that medications are dispensed correctly and safely. This is why I am so passionate about becoming a pharmacist myself. I want to help contribute to making sure that people have access to quality medications when they need them most.
While attending college, I had the opportunity to work as an intern at several different pharmacies. This gave me invaluable experience working directly with patients and pharmacists alike. Through these experiences, I developed a strong love for chemistry and pharmacology. This has only solidified my desire to pursue a degree in Pharmacy once I complete my undergraduate studies.
Ultimately, my goal is to become licensed as PharmD and work within a community or hospital setting. I want to dispense medication prescribed by physicians optimally and safely to facilitate patients' healing process. Providing high-quality care combined with warmth, compassion, and individualized service excellence will make a difference in the lives of those we encounter every day.
Conclusion
The purpose of a personal statement is to give the admissions committee a preview of what you have to offer as a prospective student. It allows a recruiter to form a personal opinion of you.
This article provides valuable tips with a strong sample to help you craft a pharmacy personal statement and present yourself as a qualified applicant.
Explore All
Write Personal Statement Articles