Physiotherapy is a dynamic and growing field that helps people of all ages recover from injuries, manage pain, and improve their quality of life.
If you are interested in pursuing a career in physiotherapy, then it is essential to submit an excellent personal statement with your application. This article provides a physiotherapy personal statement example to better understand what type of information to include in your statement and write it effectively.
What Is a Physiotherapy Personal Statement?
A physiotherapy personal statement is often required by universities when applying for physiotherapy courses. This statement is a document that outlines an individual's reasons for wanting to pursue a career in physiotherapy. It also highlights the person's academic and professional achievements, as well as their future aspirations.
The statement helps potential employers or educators get to know the applicant better and assess their suitability for a physiotherapy program.
What Makes a Good Physiotherapy Personal Statement?
Physiotherapy is a healthcare profession that helps people to maintain, restore and improve their physical function. When writing personal statements for physiotherapy courses, potential students must show they have the motivation and dedication required for the field.
To assess this, admissions tutors will look at your academic record and statement. So what makes a good physiotherapy personal statement?
Firstly, you should make sure that you focus on why you want to study physiotherapy specifically. This should be more than just saying that you're interested in health or helping others. Explain how your experiences or interests have led you towards wanting to become a Physiotherapist. The admission committee will also be looking for evidence of qualities such as commitment, resilience, and empathy.
Therefore, give specific examples from past experiences that demonstrate these traits. Finally, ensure that your writing style is engaging and easy to read. After all, if readers lose interest within the first few sentences, then it's likely they won't get far enough into your statement anyway!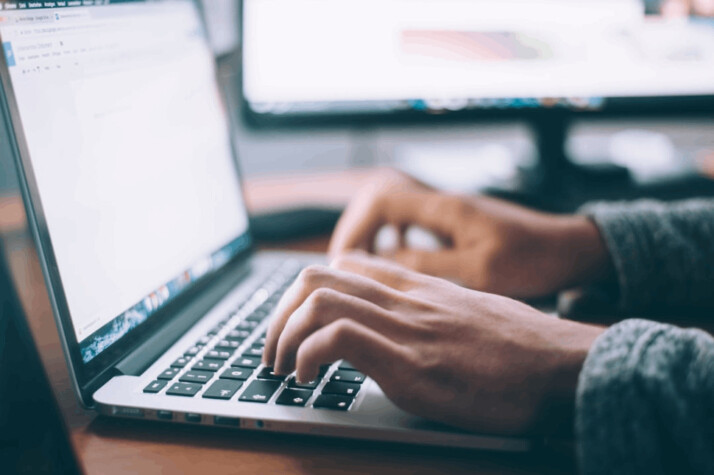 Tips to Write a Personal Statement for Physiotherapy
When writing a personal statement for physiotherapy, it is important to remember the following:
Start with a strong opening sentence that captures the reader's attention and showcases your suitability for physiotherapy study.
Briefly outline your education, work experience, and other relevant qualifications that make you a good fit for the profession.
Discuss why you want to pursue a career in physiotherapy, citing specific reasons. It could be your interest in helping people regain mobility or addressing health concerns.
Highlight any personal qualities or attributes that would make you an excellent physiotherapist, such as compassion, determination, and empathy.
Conclude with another paragraph highlighting how excited you are about studying physiotherapy and what you hope to achieve from it.
Physiotherapy Personal Statement Example
Let's look at a Physiotherapy personal statement example to learn how to create a good one.
Personal Statement Example:
I always enjoyed being active as a child and participating in sports.As a result, I sustained quite a few injuries that necessitated physiotherapy treatment. That's when I got interested in the field of physiotherapy and started learning more about it.
I have completed an undergraduate degree in kinesiology which has given me a strong foundation in the basics of human anatomy and physiology. My coursework also emphasized injury prevention and rehabilitation methods, which will benefit me as a future physiotherapist. Additionally, during my clinical placements, I worked with different populations, including geriatrics, pediatrics, and athletes from various disciplines. This hands-on experience has reinforced my passion for this career path and motivated me to continue specializing in physiotherapy. I want to help people recover from injuries and improve their quality of life.
The Physiotherapy program at University X is one of the best programs in Canada and aligns perfectly with my career goals. The curriculum provides students with both theoretical knowledge and practical skills necessary to become successful practitioners upon graduation. Hence, I would like to request admission into your esteemed program. This would allow me to gain the essential training needed to pursue a successful career as a physiotherapist.
To Wrap Up
As an aspiring physiotherapist, crafting a strong personal statement is critical to demonstrate your interest in the field and highlight your qualifications. When drafting your statement, be sure to focus on specific examples that showcase your skills and experience related to physiotherapy.
Additionally, make sure you are genuine in highlighting why you want to pursue this career and what led you to become interested in it. In sum, take the time necessary to draft a thoughtful, personal statement that will best represent yourself as a future physiotherapist.
Explore All
Write Personal Statement Articles