Postgraduate personal statements are special essays part of the application process for a Master's program. The main function of a personal statement is to help the admissions board gain a deeper appreciation of who you are. This helps them determine whether you're a right fit for the program.
Personal statements appear in applications for graduate schools, scholarships, awards, and jobs. They are a subtle way to further distinguish yourself from other applicants, which is especially important considering the competitiveness of the job market.
Personal Statement Vs. Statement of Purpose
It's easy to mistake a personal statement for a statement of purpose. After all, they both improve your chances of getting accepted to a higher education program. However, subtle differences distinguish them.
The most compelling difference lies in their focus. A statement of purpose focuses on academic interests, research projects, and awards, whereas a personal statement focuses on your identity and passions.
A statement of purpose highlights an applicant's educational and professional background. On the other hand, a personal statement highlights their qualities as a person.
Both factors are equally important in determining a candidate's suitability for higher education.
The Importance of a Personal Statement
A personal statement is important in a postgraduate application because it helps the admissions committee learn more about you as an individual. It allows you to share your unique experiences and qualifications that set you apart from other applicants.
Writing an effective personal statement for graduate school is daunting but becomes surprisingly easy if you follow a few simple tips.
Tips for Writing Postgraduate Personal Statements
Personal statements are fairly straightforward as long as you understand the focus of each part of your essay. The introduction, body, and closing paragraph should focus on your person's key aspects. The steps for writing postgraduate personal statements are as follows: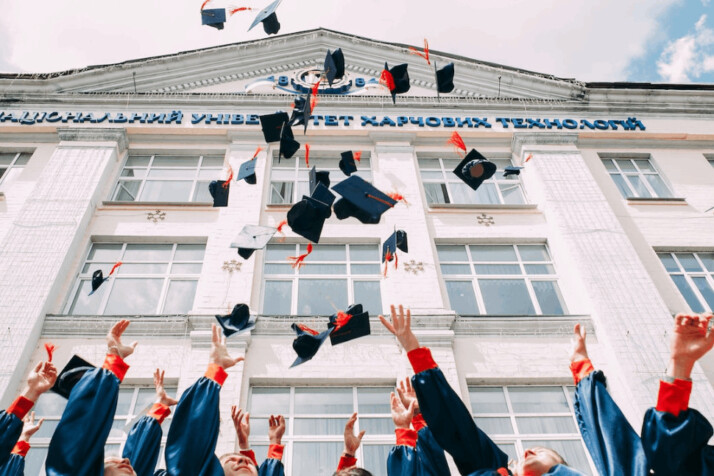 Start with a brief introduction that outlines your academic history and highlights any areas of interest or expertise within your field of study.
Introduce yourself as an individual. Explain why you are interested in furthering your education and what drives you to succeed inside and outside the classroom.
Highlight any professional or extracurricular experiences which have prepared you for postgraduate study. Explain how they will contribute to your future goals and aspirations.
Conclude your statement by reaffirming why you feel confident that pursuing a postgraduate degree is the right next step for you. Make sure to include specific reasons drawn from your personal experience.
If you still have difficulty applying these steps, try to gain some ideas from the examples in the next section.
Sample Postgraduate Personal Statements Using Hey INK
Sample A
I have always been intrigued by the science of human behavior and its improvement. This is why I chose to study Psychology as my undergraduate major. My current research experience in personality psychology has shown me that there is much more to learn about this fascinating topic.
I am excited to continue learning more about individual differences, assessment, intervention techniques, and the underlying mechanisms of change in graduate school. In addition, I would like to develop my knowledge in psychopathology to help individuals with their mental health issues.
Sample B
I am currently a postgraduate student at LSE. I realized that through my studies, I developed a keen interest in the functioning of public institutions and their impact on society. My current dissertation focuses on making bureaucracy more effective and efficient.
Apart from academia, I enjoy working with different NGOs and volunteering for various social causes. I have first-hand experience dealing with people from different backgrounds and communities, which is invaluable in any career path.
Sample C
I am passionate about Engineering and its ability to improve people's lives. I want to use my skills and knowledge to make a real difference. Undertaking a postgraduate course is the best way to achieve this ambition.
I have consistently achieved excellent grades throughout my undergraduate studies, demonstrating my commitment and ability as an engineer. I have also developed strong critical thinking and problem-solving skills, which I know are invaluable in furthering my studies.
Through various extracurricular activities working on research projects, I have gained valuable experience in what it means to be an engineer. Overall, I am confident that a postgraduate qualification would allow me to reach even greater heights within engineering.
In Summary
Personal statements are crucial in a postgraduate application because admissions board members want to understand applicants thoroughly. These statements give readers a peek into the kind of person you are.
The main premise is that pursuing higher education exposes students to great challenges. Students need the right attitude if they want to complete postgraduate programs.
Explore All
Write Personal Statement Articles