A public health personal statement is a written account of an individual's experience, qualifications, and expertise in public health. It demonstrates your suitability and capability for a position or program.
A personal statement allows the writer to display their knowledge while providing insight into their values and beliefs related to public health initiatives.
Whether a student or professional, you'll likely encounter a task requiring you to write a personal statement. Most special programs and postgraduate programs require applicants to include a personal statement.
The Importance of a Personal Statement
A personal statement is crucial in any application process because it provides recruiters and admissions board members a glimpse into your values.
Understanding an applicant's values is important because you learn about the things that matter to them most. The values they embody will often determine their suitability for a role, program, or community. This is based on the premise that someone with specific values will likely work well with like-minded people.
Moreover, your personal statement is a golden opportunity to cement a good impression in your reader's mind.
Tips for Writing an MPH Personal Statement
Add Specific Examples
It's easy enough to make bold claims and sweeping statements that sound great. Specific anecdotes are a surefire way to stand out from the crowd. They sound more authentic and are a chance to create a vivid image in your reader's eyes. Be sure to also add specific, factual evidence to support your claims.
Write with Emotion
Speak from the heart. We are inherently drawn to people and things that know how to evoke emotions. Choose words that evoke emotion in your reader, and show off your passion for the subject matter. Your reader may not remember every detail of your personal statement, but they will surely remember how they felt reading it.
Avoid Repetition
Vary sentence structure and syntax to make your writing more exciting and engaging. To avoid repeating yourself and try using synonyms or uncommon words whenever possible. A clear, interesting personal statement will keep your reader hooked until the end.
Use Colloquial Language Properly
Try sprinkling in slang or colloquial language throughout your essay to give it a casual, personable feel. However, remember to keep it professional by avoiding overly informal terms.
Provide Clear Explanations
Your essay should always include clear explanations of why you want to pursue public health and what makes you passionate about the field. Explain in detail why this is the right path for you and how it will benefit you and society.
Public Health Personal Statement Samples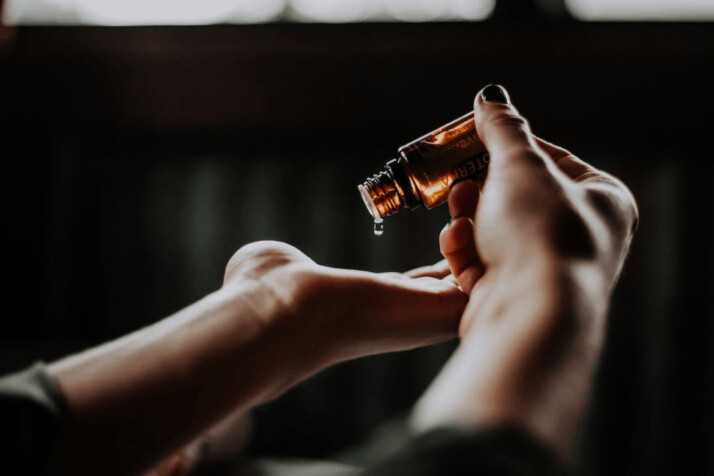 If you have difficulty applying these tips to your personal statement, try to gain inspiration from these examples.
Sample 1
I am an experienced healthcare professional eager to leverage my skill set and passion for public health management in a postgraduate program. From managing critical patients to delivering data-driven insights, I have gained invaluable insight into the importance of preventive and proactive approaches to healthcare.
My commitment to taking calculated risks and never shying away from difficult conversations or challenging problems makes me an ideal candidate. Through my dedication to interpersonal relationships, I am confident I can serve as a strong collaborator and leader within any public health organization. As someone who thrives in chaotic environments, I look forward to this next step. I am to hone my expertise and become a respected figure in the field.
Sample 2
I have been passionate about the field of public health since I first started college. After completing my undergraduate degree, I pursued a Master of Public Health to further my knowledge and understanding of global health issues. My academic background and professional experience have enabled me to understand the importance of tackling public health challenges from different angles. This inspired me to create an interdisciplinary approach combining epidemiology, basic medical science, research, and practice for better disease prevention and health improvement initiatives.
I am aware of our work's impact on people's lives and the world at large. This drives me to continually seek new opportunities to contribute positively to public health management.
From researching effective interventions to helping communities access healthcare services, I strongly believe in making positive change through collaboration.
A master's program in public health is the best step toward achieving this goal while also sharpening my skill set. In particular, I want to excel in global health promotion, policymaking, and data analytics. Attending such a course will undoubtedly enable me to become part of the worldwide effort to improve human well-being and life expectancy.
Therefore, it is my sincere hope that this application will provide me with an opportunity to attend the desired postgraduate program. I wish to fulfill my ambitions of effectively addressing pressing health issues worldwide.
Sample 3
I am a student applying for a postgraduate program in public health management to further develop my career. Throughout my educational journey, I have had the opportunity to attend diverse universities and schools while focusing on the science of care.
Through this time, I have been able to think critically about what it takes to lead policy development and teaching focused on public health. Each class has allowed me to expand my knowledge base and better understand how to best serve our community. I've been able to develop thought-out initiatives that are both effective and innovative.
I am confident that I will be able to leverage the skills gained through my education to bring tangible results.
Sample 4
I am a graduate student highly interested in studying public health management. After researching this area for over a year, I have realized its importance in medical care and research. This is especially true when it comes to providing access to crucial information and resources to those who need them most.
As a student passionate about medicine, my story has always been one of dedication and understanding. It has led me to take a deep dive into the world of public health.
My experience with public health began long before I ever stepped foot in a classroom. Over the past few years, I have taken on various internships and worked closely with healthcare professionals to gain invaluable insight into the sector. This work has left me feeling strongly connected to public health as a whole and eager to further explore its implications. Throughout my studies, I have become more confident in asking questions and seeking answers that will contribute to better patient care. This is why I believe furthering my education is absolutely essential.
A postgraduate degree in public health management is the perfect way to combine my passion for medicine with my knowledge of public health-related topics. It would allow me to apply what I have learned throughout my studies.
In Summary
Writing a public health personal statement is a straightforward affair that emphasizes your values and character. If you want to increase your chances of success, take the time to master these tips. While they won't help you master the task overnight, they offer you the opportunity to create good habits. These will serve you well in your future endeavors, whether you work in a local hospital or with an international team.
Explore All
Write Personal Statement Articles