Upon completing medical school, many individuals enjoy exercising the option of residency.
Residency comes with extended training time, opportunities for specialization, and significant financial benefits and perks. Writing a residency personal statement is a crucial step to obtaining a position as a new resident. It indicates your interest in the field and desire for further training.
A personal residency statement details your background, experiences, qualifications, and why you are interested in pursuing a residency program. The personal statement is integral to the residency application process because it gives the admissions committee insight into the applicant's passion for medicine.
This article will guide you toward writing the perfect personal statement.
What Is A Personal Statement?
Residency is a program that doctors go through after completing their medical education. The program allows medical doctors to obtain advanced training in specific fields of medicine.
During residency, you work under the supervision of experienced doctors to gain practical experience in your chosen medical specialty. This may last several years, and you are awarded a specialized medical license upon completion.
You'll need to apply for your chosen residency program if you're considering residency. It is a part of the process by which graduated physicians join training programs to gain licensure in a specialty of medicine. Your application may require you to write a personal statement.
In the personal statement, outline your reason for pursuing this career path, why you decided to attend residency, and your future career plans. This statement will help you stand out among your peers.
Purpose of a Personal Residency Statement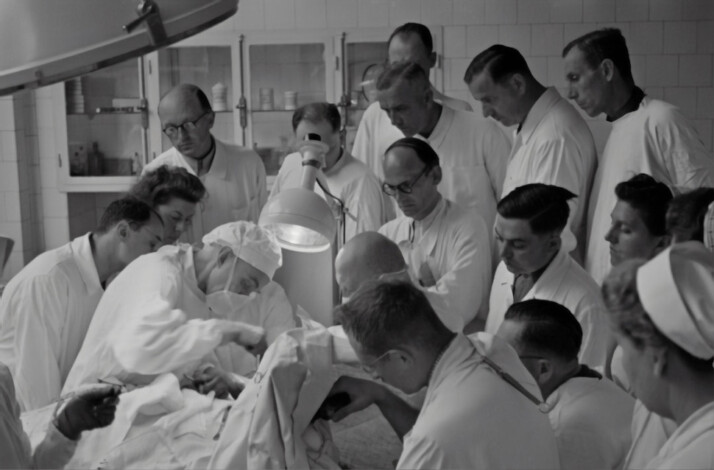 It provides the admissions committee with a clear understanding of your background, experiences, and qualifications.
Demonstrates your knowledge and passion for the medical field and the specific residency program you are applying to.
Highlights your unique experiences and skills and explain how they make you a strong candidate for the residency program.
Showcases your communication skills and ability to express yourself clearly in writing.
Provides the admissions committee with a sense of your personality and character. And how you will fit in with the program and the medical community.
Important information to include in your personal statement
When writing your personal statement, the most important thing is, to be honest and authentic. You must be genuine about your interest in the medical field and the specific residency program you are applying to.
Some tips for writing the perfect personal statement.
Describe your most meaningful or impactful experiences in the medical field. And explain how they have shaped your passion for the field. Detail your interest in the specific residency program you are applying to.
Highlight your unique skills and qualifications, and explain how they make you a strong candidate for the residency program. This could include any special training, certifications, or experiences relevant to the program.
Discuss any challenges or obstacles you have overcome in your pursuit of a career in the medical field. And how they have made you a more resilient and determined candidate.
Describe your long-term goals and aspirations in the medical field. And how the residency program you are applying to will help you achieve them.
Use clear, descriptive illustrations to bring your statement to life and make it engaging and exciting to read.
Avoid clichés or informal language, and be authentic and genuine in your writing.
How to Write a Residency Personal Statement
The following steps will guide you in writing a great personal statement.
1. Introduction
Write a brief paragraph that introduces who you are to the admission committee. Include why you are applying to the residency program.
2. Career goals.
Discuss your career goals and how the residency program will help you achieve them. Be specific about what you hope to accomplish and why this program best fits your goals.
3. Professional experience.
Your residency personal statement should highlight any relevant experience related to the field of medicine. This could include internships, research, and other professional experiences.
4. Clinical experience.
The next focus in your residency statement should be your clinical experience, including any rotations or clinical experiences you have had. Be sure to highlight any relevant skills or experiences to the residency program.
5. Personal experience.
This is the soul of your residency personal statement; it is your opportunity to sell yourself. Discuss any personal experiences or qualities that make you a good fit for the residency program. This could include your motivation for pursuing a career in medicine, your values, and any personal challenges you have faced.
6. Skills
Discuss any specific skills or competencies that make you a strong candidate for the residency program. This could include technical skills, leadership skills, or other relevant skills.
7. Motivation
Your residency personal statement should highlight why you are motivated to pursue a residency program and how it fits into your overall career goals.
8. Conclusion
This is your closing statement. It should summarize your main points and express your enthusiasm for the residency program. This is your chance to demonstrate why you're the best fit for the program, and leave a lasting impression on the reader.
Things to avoid in a residency personal statement
When writing your personal statement, there are several things you should avoid.
These include:
Avoid using slang or overused phrases.
Refrain from including incorrect or irrelevant information.
Avoid including unnecessary information.
Beware of poor grammar and spelling. Proofread your statement.
Avoid using a dull or uninterested tone in your writing.
Focus on the key points and experiences that make you a strong candidate for the residency program.
Examples of Personal Residency Statement
Example 1
I am applying to this residency program to become a practicing cardiologist. My journey to this point has been filled with many challenges. But it has made me stronger and more determined.
Growing up, my parents emphasized the importance of education and doing what you love. Despite being born into a family of doctors, I struggled to decide my career path. After much deliberation, I decided that medicine was the perfect field for me. Combining my passion for helping others with my natural inclination toward scientific problem-solving ability.
During med school, I worked hard in academics and extracurriculars. In addition to excelling in all my coursework, I founded an organization that provides free health screenings to underserved communities. This experience solidified my belief that healthcare is a basic human right that should be accessible to everyone.
As a resident doctor, I will face numerous obstacles. But nothing can deter me from achieving the ultimate goal – providing quality medical care to those who need it most. Given this motivation, coupled with years of preparation and determination, I believe I will become an outstanding practicing physician.
Example 2
I am applying for a residency program and would like to submit a personal statement.
I was born in the United States, but my family is from South America. My parents are immigrants who came to this country with nothing, worked hard every day, and achieved their American dream. Because of their experiences, I felt passionate about giving back to others and helping those less fortunate than myself. That is my reason for choosing medicine—to help people.
Besides my clinical work as a doctor, I enjoy teaching medical students and residents. This comes naturally because I love sharing my knowledge with others and seeing them grow into talented physicians. In addition, outside of work, I am an avid traveler. Over the years, I have visited more than thirty countries on six continents (yes, including Antarctica). My deep passion for learning new things and experiencing different cultures ties everything together.
Based on all this, residency would be an excellent next step in my career path. It will allow me to continue practicing medicine and learn more.
Example 3
I am skilled medical professional with several years of experience working in hospital environments. I thrive in fast-paced, high-stress settings and take great pride in providing quality patient care.
My clinical skill set is matched by my dedication to continued education and growth as a clinician. I have not stopped learning new techniques or expanding my knowledge base since embarking on my career path. I would be an excellent addition to your team and would undertake any challenges with residency training. Thank you for your time and thoughtful consideration.
Wrapping Up
A well-written and catchy personal statement is important for securing a residency placement. Your personal statement is the thin line between getting an interview and being neglected. Take the time to write a statement that projects your unique qualities and qualifications.
Use Hey INK to generate a compelling personal statement, just like the samples in this guide!
Explore All
Write Personal Statement Articles