Sports science is a multidisciplinary field of study. It combines principles from biology, physics, chemistry, and psychology to understand and improve human performance in sports.
Whether you are an aspiring coach, or exercise scientist, applying for a sports science program will increase your knowledge. A personal statement is a crucial part of the application process. It gives the admissions committee a picture of who you are, and showcases your passion and interest in sports. The sports science personal statement examples below will provide you with a clear blueprint of how to make your statement unique.
Keep reading this article to learn how to write an outstanding sports science personal statement. We've included some amazing sports science personal statement examples to guide you.
What Is A Sports Science Personal Statement?
A sports science personal statement is often required as part of a university or college application for a sports science degree program.
It allows you to demonstrate your passion for sport science and highlight relevant knowledge, skills, and experience. A personal statement is also an avenue to stand out from other competitors.
How to Write An Excellent Sports Science Personal Statement
A sports science personal statement should typically include the following elements: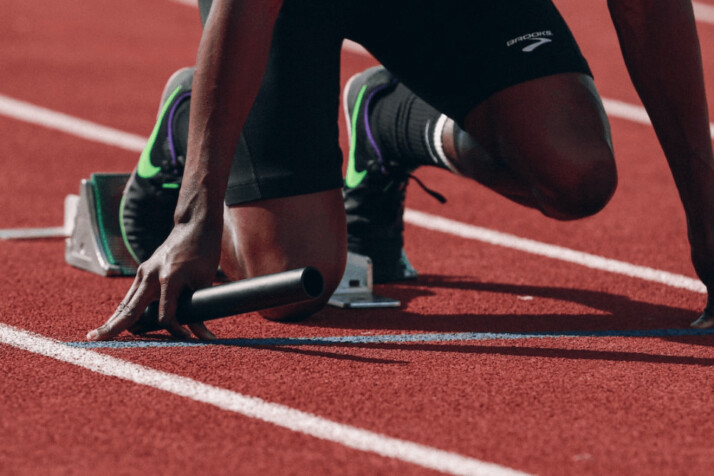 1. An introduction
A personal statement should contain a brief, catchy introduction that describes who you are to the reader.
2. Reasons for applying for the program
Explain why you are interested in pursuing a sports science degree and how your previous experience and interests have prepared you for this field.
3. Relevant skills and experience
Talk about any relevant skills or experience you have that make you a strong candidate for a sports science degree program. It can be any relevant coursework, internships, or extracurricular activities you have participated in.
4. Goals and aspirations
Highlight your long-term career goals and how a sports science degree will help you achieve them.
5. Conclude
Finally, conclude your statement with a strong reason why you are perfect for the program.
Sports Science Personal Statement Examples
Example 1
I have been passionate about Physical and Health Education (PHE) for as long as I can remember, having participated in various sports since childhood.
I have a curious mind that yearns to understand the basics of human movement. It is no surprise that a degree program in Sports Science is my top choice. Growing up, I was eager to learn more about how we interact with our environment. I also flex my reflexes, agility, coordination, and balance through varied sports activities.
My interest has been further intensified by exposure to research papers focusing on strength and conditioning, ergonomics, and motor control. My achievements include securing second place in my school's badminton competition, being appointed a junior coach, and teaching basketball skills at local camps. At every opportunity, I strived to challenge myself intellectually by seeking opportunities to test different ideas to improve my performance. This keenness to think deeply led me to experiment with alternative training methods like game-based learning, which proved beneficial during physical activity sessions.
As such, pursuing this line of study would be an invaluable experience in developing my existing knowledge. And providing me with the platform to contribute to the sports science domain.
I also aim to make advancements using innovative strategies – ultimately striving to unlock new possibilities within the PHE arena.
I hope I am considered for this opportunity.
Example 2
I have always been passionate about physical education and sport science. My enthusiasm for health, exercise, and well-being has driven my desire to pursue this field. I am highly motivated to take my knowledge of the subject further and make a lasting impact in the world of sports.
I have experienced various sports activities through practicals and extracurricular studies. This has allowed me to gain insight into different aspects such as physiology, nutrition, psychology, anatomy, and more.
During my high school years, I trained in squash and badminton, which allowed me to develop greater resilience and strength. Through these experiences, I gained experience with various teaching techniques, eventually earning certifications in coaching youths.
I'm eager to continue developing my skills while contributing towards my chosen career path. With that being said, a sports science degree would provide the perfect platform for me to reach new heights. It will help me understand how training programs are constructed and applied within performance settings. Being familiar with research methods and data analysis, I can ensure accuracy when conducting evaluations or implementing treatments.
In addition, having a deep understanding of physiological processes will allow me to identify unique approaches when aiding athletes in their recovery process. My passion, commitment, and previous experience set me apart from other applicants and make me the ideal candidate for your prestigious Sports Science program.
Example 3
I have been passionate about physical education and sport science since high school. This field offers a wide range of possibilities, both in terms of academic advancement and practical experience. I aim to combine the two elements to become an expert in this field.
I am particularly keen on researching how various factors impact physiological processes during sports activity. This curiosity was fueled when I began examining the physiology behind training adaptations. And analyzing the effects of training volume and intensity upon recovery duration. Having already gained considerable knowledge in exercise physiology, nutrition, and kinesiology, I am confident that further study will broaden my knowledge.
I strive to apply theory into practice by participating in numerous sporting events. And taking part in several community projects related to coaching and physical development. These activities have allowed me to sharpen my communication and leadership skills and develop interpersonal connections.
If allowed to pursue this course at your esteemed university, I could take full advantage of it and develop those areas that need improvement.
Additionally, the flexibility and creativity encouraged at your institute would enable me to explore many aspects related to PHE. This will help me expand my horizons even more!
Example 4
I'm an avid sports enthusiast passionate about learning and utilizing sports science. Ever since I was young, I have been thrilled by the power of exercise. And its ability to bring together people from all backgrounds and lifestyles.
As such, I decided to pursue this interest in my undergraduate studies to learn more about the fundamentals of physiology and biomechanics. My academic background has enabled me to understand how physical activity affects both body and mind.
I also possess experience working within the field of sports science. During my internship at a local fitness center, I developed extensive knowledge about fitness training protocols, sports nutrition, and biomechanical assessments.
All this has given me an insight into the workings of the industry. Furthermore, it improved my communication skills and led me to collaborate with multiple teams involved in the organization's projects.
I aim to use my education and personal experience to advance my understanding of sports performance to enhance athletes' productivity and minimize injuries. To achieve this goal, I am eager to join a highly-ranked university that provides world-class resources and mentorships. This will allow me to develop my professional skills further.
Example 5
A life-long passion for sports has driven me to pursue a deeper understanding of the science behind it. My desire to explore this field further was inspired by the physical and mental changes I have experienced over time. With my experiences alongside classroom learning, I can effectively contribute to the sports sciences field.
I am particularly interested in biomechanics, physiology, psychology, and nutrition, which all combine to form a comprehensive approach to sporting performance. My familiarity with these subjects has grown through my involvement in soccer, basketball, and swimming since I was a child. Furthermore, courses I have taken in – including human anatomy and kinesiology – have taught me how our bodies respond to exercise.
I am eager to build upon my knowledge by immersing myself in a stimulating university environment. Where I can develop new skills and investigate varied perspectives. Through research and experimentation, I hope to gain more excellent sports science knowledge and improve my analytical thinking, problem-solving, and decision-making skills.
Studying sports science will allow me to take full advantage of my natural abilities and expand my horizons further.
Example 6
I am an avid athlete, constantly pushing myself to reach peak physical performance and mental strength.
I have devoted countless hours to understanding the science of sport and how it can be applied to achieve optimal fitness goals. With a strong passion for health, nutrition, and exercise science, I aim to use this knowledge to benefit others.
I've coupled theoretical knowledge with practical experience to develop my comprehension of sports science. Every step of my journey has served to further my appreciation of the principles of human movement and healthy living. I studied kinesiology at the high school level and participated in advanced training sessions as part of my college soccer team.
I understand the significance of remaining current with industry trends by staying updated on research developments. My enthusiasm will enable me to contribute fresh ideas upon enrollment into a university's sports science program. I am confident in my ability to perform exceptionally well in any setting related to sports science.
Wrapping up
Sport is fascinating to many people, but beyond running, jumping, and all, it is a science with an exciting aspect. If you're planning to enrol for a sports science program, your personal statement is the first impression the admission committee has about you. It is also your chance to convince them that you're the perfect fit for the sports science program.
Therefore, give your best to writing the perfect personal statement. The sports science personal statement examples above will come in handy. You may also use Hey INK to generate an exceptional personal statement!
Explore All
Write Personal Statement Articles