Are you a pre-vet student looking to apply to veterinary school this year? If so, then you'll need to submit a personal statement as part of the application. The personal statement is an important part of the veterinary school application process. It's your opportunity to introduce yourself and share why you want to be a veterinarian. This guide provides tips for writing a strong personal statement that will stand out to admissions committees. In addition, you'll find vet personal statement examples that can inspire you to write yours.
How to Craft a Solid Personal Statement for Vet School
The Veterinary School Admissions Committee reads hundreds of personal statements yearly, so it's important to make sure yours stands out. Here are some important tips to help you write a great vet school essay.
Start With Why Veterinary Medicine Appeals to You
First, start by introducing yourself and sharing your reasons for wanting to become a veterinarian. Be specific and highlight what intrigues you about veterinary medicine. Show that you've done your research and know what the profession entails. Make sure to express your dedication to becoming a veterinarian and discuss any experience you have working with animals. You may even start with an interesting anecdote or story that captures your interest in veterinary medicine.
Show an Understanding of What Veterinary Medicine Entails
You can stand out from the sea of application letters by displaying a good knowledge of vet medicine in your personal statement. You should be able to describe the responsibilities that veterinarians usually carry out. In addition, you should also be able to show the career path you hope to chart after your studies.
Avoid Being Generic
You want the person reading the personal statement to be convinced you're a suitable candidate for the course. And being generic won't help you. Make sure you provide examples that specifically relate to the course and career. For example, you can explain what makes you unique and why the veterinary school is the right fit for you.
Edit and Proofread
Be thoughtful in your writing, and edit it thoroughly before submission. Ask someone else to read it over as well, so they can provide feedback. Proofread carefully for grammar mistakes or spelling errors. Typos are very unprofessional and could hurt your chances of being accepted into vet school.
Finally, remember that the personal statement is just one part of the application process. Stay on top of all deadlines and ensure that all other required materials are submitted along with your personal statement.
Vet Personal Statement Examples
There is a couple of vet personal statement examples for you to peruse in this section. We generated these examples using the Hey INK tool. You should also try out the tool if you want to enjoy fast and precise AI writing.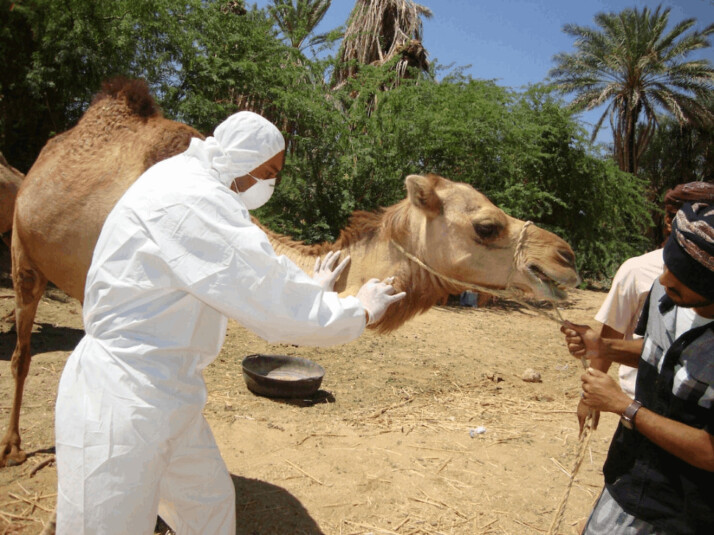 Example 1
Veterinary medicine has always been a subject of passionate interest to me. Ever since I was young, I've loved going to the zoo and observing the various animals there. It wasn't long before I started asking questions about how they were kept healthy and the kind of treatments they got when sick. This curiosity only grew as I got older and eventually led me to pursue a career in veterinary medicine.
Becoming a veterinarian is not just about acquiring scientific knowledge; it's also about developing empathy for all living creatures. Throughout my academic journey so far, I have had many opportunities to work with animals first-hand. I've cared for injured wildlife at an animal rehabilitation center and shadowed vets in clinics and during surgeries. These experiences have affirmed my belief that veterinary medicine is both deeply rewarding and incredibly challenging and diverse.
I'm committed to becoming the best vet possible to make a positive difference in the lives of animals and their owners. With hard work combined with continual dedication towards learning, there is no doubt in my mind that Veterinary Medicine will be my lifelong passion.
Example 2
I am applying to veterinarian school and would like to mention my experience working with animals. I've been around animals since a very young age. I grew up on a farm with cows, pigs, chickens, dogs, cats and horses. This gave me the opportunity to learn how to care for different types of animals at an early age. My interest in veterinary science started when I was 14 years old and began working at a veterinary clinic as a kennel assistant. This is where I first experienced the hands-on approach to vet medicine. From there, I knew that this is what I wanted to do with my life.
I continued to work at the clinic throughout high school and into university until it closed down earlier this year due to financial reasons. However, during those eight years of being involved in veterinarian clinics, l gained valuable experience. The experience has shaped me into the person l am today. I am passionate about helping sick or injured animals get back on their feet again. If given a chance, l will do my possible best to become a well-trained vet.
Example 3
My name is _______, and I am a third-year veterinary student at ____________. Ever since I was young, I've been passionate about animals and working with them. This enthusiasm led me to pursue a career in veterinary medicine. Now, I can not only help animals but also work with fellow professionals to improve their lives as well.
Throughout my time in vet school, I have worked hard to develop the skills necessary for success in this field. My clinical experience has allowed me to work alongside veterinarians and gain invaluable hands-on experience. Through this work, I have demonstrated my ability to successfully treat patients while under pressure. My coursework has given me an understanding of the theory behind veterinary practice. I can now provide diagnoses and treatment plans that are supported by evidence-based research.
My passion for animal welfare, combined with my skill set, makes me an excellent candidate for a residency program in Veterinary Medicine. During my residency training, I hope to continue developing as a veterinarian. I also want to learn from more experienced professionals so that one day I can become a leader within the profession myself. Thank you for your consideration, and feel free to contact me if you would like any further information.
Conclusion
With the tips in this article, you can now write better personal statements. If you need to get things done faster, you should consider using the Hey INK writing tool. The only writing you'll do in this case is the instruction you give.
Explore All
Write Personal Statement Articles