Drafting a personal statement for grad school can be an intimidating task. After all, you have one chance to make a lasting impression on your prospective program! But don't worry — with the proper structure, guidance, and tips, you can write an effective personal statement.
This will make you unique amongst other applicants. Here are seven tips for writing a personal statement for graduate school. Read on to get started!
What Is a Personal Statement?
A personal statement is a written document that expresses who you are and why you are applying to a particular graduate school program.
It should provide an overview of your background, interests, experience, and aspirations relating to the program's specific requirements. It's pertinent to read the instructions carefully before beginning your essay.
Questions to Ask Before Writing Your Statement
Before you begin writing your personal statement, there are a few questions that you should consider helping you craft a practical piece.
What unique qualities do I possess?
How can these qualities benefit the program I'm applying to?
What experiences have shaped my interest in graduate school and this particular program?
Answering questions like these can provide valuable insight into what will make your essay stand out amongst other applicants.
How to Write a Personal Statement for Graduate School
1. Begin With an Introduction
Introduce yourself and provide background information about your previous education, experience, and interests. This will allow the committee to learn about you and understand why you are applying to their program.
2. Explain Your Goals
Be sure to articulate why you're pursuing a graduate degree and what career path or research interests it will lead you to. Providing specifics on how the program fits in with your long-term goals is essential. It is for demonstrating that this school is the right choice for you.
3. Detail Relevant Experiences
Whether through past jobs, internships, volunteer work, leadership positions, or extracurricular activities, outline any experience. Make sure to related to your field of interest that has shaped your decision to pursue a graduate degree.
4. Showcase Your Skills
Highlight the skills and abilities you have developed through past experiences. Ensure it applies to the field of study or research you plan to pursue in the program.
5. Let Your Personality Shine
Include a few unique qualities that make you an ideal candidate for this program. Allow yourself to be vulnerable, honest, and open about who you are and how it relates to why you are applying for this program.
6. Keep It Concise
Aim for a maximum length of two pages (or less) so that admissions officers. It can quickly get a sense of who you are without getting bogged down by too many details.
7. Edit and Proofread
Once you've finished writing your statement, you must go through multiple rounds of editing and proofreading. This is to ensure that everything is free from errors or typos. Ask a friend, family member, or mentor to review your essay for additional feedback and insight.
Tips for Writing a Personal Statement for Graduate School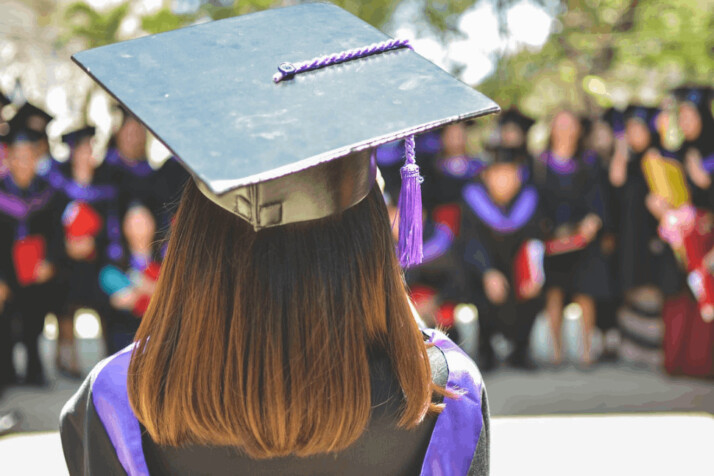 1. Start Early
Writing a personal statement for graduate school can take some time, so starting the process as soon as possible is essential.
2. Research, Research, Research
Please read up on the program you're applying to. Reference any unique elements or offerings that make it unique from other programs in your essay.
3. Avoid Clichés
Steer clear of overused phrases and terms like "I've always been passionate about" or "Since I was a child." Instead, highlight your unique qualities to stand out from other candidates.
4. Be Specific and Concrete
Rather than making broad statements or claims that could apply to any school, focus on providing details. Add examples that demonstrate why you are the perfect fit for this particular program.
5. Remain Professional
Although your essay should showcase some aspects of your personality, it's essential to avoid being too casual. Maintain a degree of formality.
Example of a Personal Statement
"As a first-generation college student, I am passionate about continuing my education and pursuing a degree in public health. After volunteering with local nonprofits, I was inspired to focus my studies on improving healthcare access in underserved communities. My experience working with diverse populations has sparked an interest in finding innovative ways to address the challenges that face these communities.
Of all the programs available, your Masters in Public Health program is the perfect fit for me. Its rigorous coursework and emphasis on practical experience will give me what I need to pursue a successful career in this field. Additionally, I look forward to taking advantage of its location by using the many resources available in the area.
I possess the skill and dedication necessary to excel in this program and I hope to be an active participant of your learning community.
Things to Avoid
1. Don't Make Unsupported Statements
Be sure to back up any claims you make in your essay with evidence or examples. Otherwise, they may not be taken seriously by the admissions' committee.
2. Avoid Clichés and Generalizations
Avoid overused phrases and be as creative and specific as possible when describing yourself and your experience.
3. Don't Include Irrelevant Information
It's essential to have relevant experiences, accomplishments, and interests related to the program you're applying for. Avoid getting sidetracked by stories or details that don't tell directly to your application.
4. Don't Copy Someone Else's Work
Plagiarism is a severe offense – always make sure to write your own article and cite any outside sources.
5. Don't Use Too Many Adjectives
While it's important to show enthusiasm for the program you're applying to, be careful not to overuse descriptive words like "fantastic" or "amazing." Stick to more concise language that accurately conveys your passion for the program.
Conclusion
Make sure to follow these tips and making a significant effort to craft a personal statement tailored specifically for each program you apply for. You will be working toward creating a solid essay that can impact the admissions' committee! Good luck!
Explore All
Write Personal Statement Articles