Well-written sentences are the foundation of any good essay. Whenever I want to reword my sentence professionally, there are two options. These options apply to everyone as well. The first option is to do it manually.
Your second option is to use an AI-powered paragraph rewriting tool. These tools go by many names. Some refer to them as text paraphrasing tools or sentence rephrasers. Irrespective of the name you choose to call them, they serve the same purpose.
This article offers tips for rephrasing your sentences the manual way. The article also introduces readers to the top AI-powered writing tools for rewording text.
Best AI Tools to Reword My Sentence Professionally
Using artificial intelligence tools to rewrite and paraphrase your essays and articles is an easy method. In most cases, you only need to paste the text or upload your content and click a button to get it done. These artificial intelligence-powered paraphrasing software take less time and deliver high-quality results.
These tools are useful for professional writers, students, teachers, and bloggers. Below are some of the best AI-powered text rephrasing tools.
INK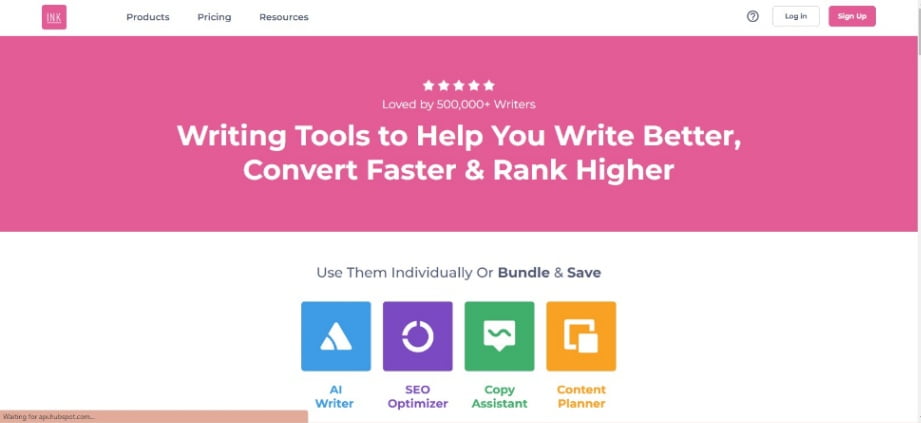 Signing up to use INK means signing up for all-around writing ease. At its core, INK is a co-writer. However, it has features that make it an ideal paraphrasing tool as well. Users can download the distraction-free INK software on their computer or use the Chrome extension. 
If you're concerned about the length of the sentences, you can use the "simplify" and "expand" options to shorten and lengthen the sentences. There's a rewrite option as well. This option provides users with the three rewrite options – normal, formal, and casual. 
INK performs these tasks in a manner that improves the flow of your text. It does this while maintaining the main idea in your paragraphs.
QuillBot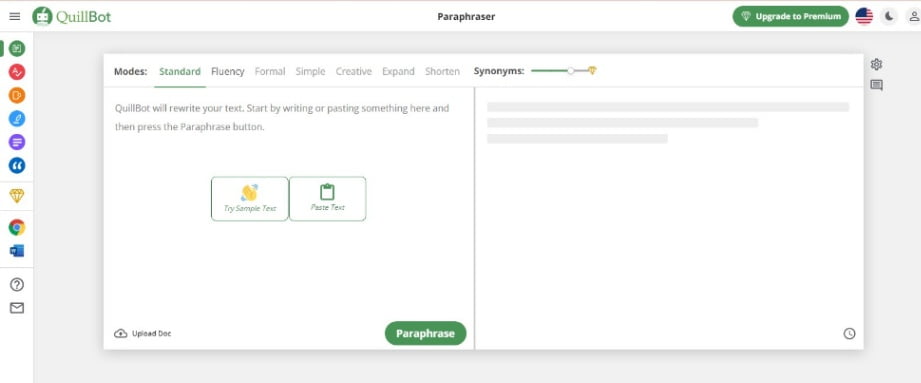 QuillBot is a popular artificial intelligence-powered tool for rephrasing written content online. With seven paraphrasing modes, there's hardly any paraphrasing need that QuillBot does not have an answer for. Users can access two of these modes (standard and fluency) without paying. The remaining five modes can be unlocked on the premium plan.
Apart from the website, you can also use QuillBot by downloading either the Word extension or the Chrome extension. QuillBot offers other tools like:
Plagiarism checker
Grammar checker
Summarizer
Citation generator
Copy.ai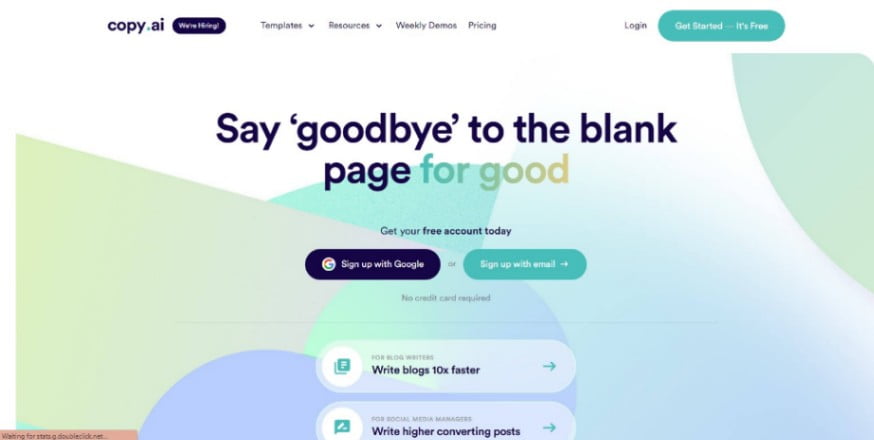 This tool is designed to help you generate compelling copies and blog posts. The tool can also help you to rewrite the words of your existing copy. This rewriting tool offers you the flexibility of inputting your own tone or selecting from a list of predetermined tones.
Copy.ai will generate ten suggestions based on the tone a user selects. You can check through to select the one that bests express your intended meaning. The process is fast, and you'll have your output in no time.
Outwrite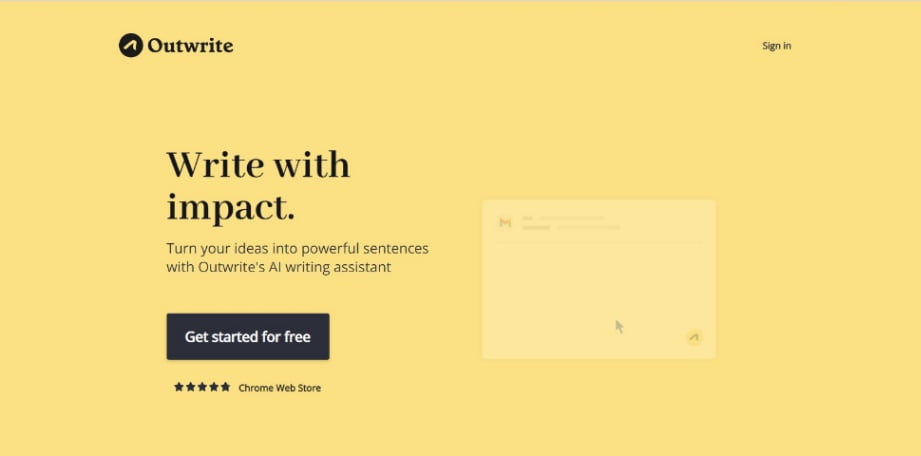 Outwrite offers a text rephrasing tool that can enhance your sentence effortlessly. Users can expand, shorten or improve their sentences with Outwrite. You also get additional vocabulary suggestions to improve the ideas in your essay. Outwrite rephrases in three easy steps:
Highlight a part of the text
Select a goal
Rewrite
Jasper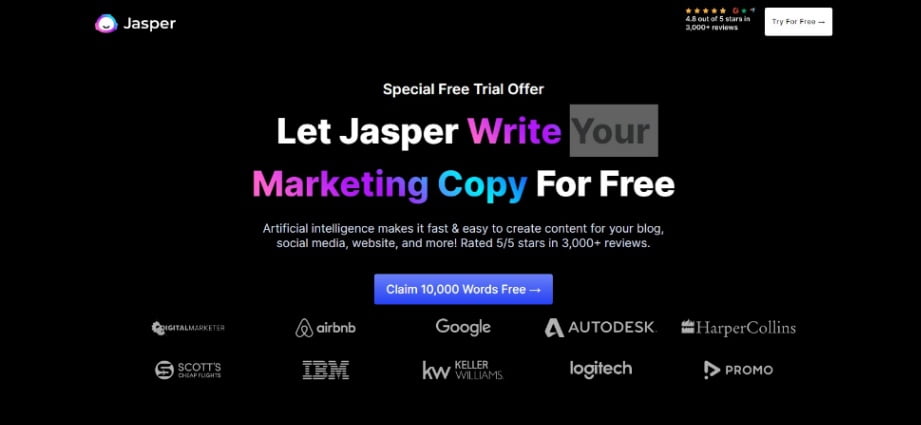 With Jasper, you get different options to rewrite your article. It includes a text summarizer that distills the main message. It also has a template that simplifies the text as if it's meant for a child. The expander lengthens the text to add more context.
Grammarly
Grammarly may not strike many as a paraphrasing tool. It is better known for detecting grammar and punctuation mistakes in content. However, it includes features that can make your work clearer and more engaging. It reviews your work and provides suggestions on phrases and words to replace or remove.
Grammarly doesn't make these suggestions arbitrarily. Instead, it makes the suggestions based on the goals you selected. These goals include your audience, the domain, the intent, and the formality.
Other Tips to Reword My Sentence Professionally
Split long sentences
Swap words for their synonyms
Change the sentence structure
Switch sentence voice
Read your text to remove redundant information
To Wrap Up
With advancements in writing technology, writing has become easier. Whether you're writing a paper from scratch or you're stuck midway through your article, there's an artificial intelligence-powered tool to help.
If you need help rewording your sentence, you can use any of the tools reviewed above. You can use them to rephrase your text to make it unique or clearer. If you prioritize ease of use and flexibility, you should select INK.
Frequently asked questions
What is the best AI rewriter?
Jasper. This powerful and AI-powered rewriter tool can help you take your content to the next level.
Chimp Rewriter. Another popular and highly commended AI rewriter is Chimp Rewriter.
Quillbot. Quillbot offers powerful features and tools as a well-known AI rewriter.
Spinner Chief
WordAi
What is an AI spinner?
Programming using artificial intelligence to create or rewrite text automatically. They use AI to capture the key points of a text and rephrase them to create a new, uniquely tailored text. Using this process is done to save time and let users focus on other tasks.
How do I change a sentence without changing meaning online?
Article rewriter is a form of online paraphrasing software used to create alternative paraphrasenting for a given sentence without altering its meaning. User can keep the ideas as they were given in a source but express them in their own way.
How can I get Speedwrite for free?
Furthermore, Speedwriter doesn't offer a free plan. You can try it out a few times free, but you will run out of free trials quickly, and you will need a premium plan. No Chrome or Google Docs extension is offered by SpeedWrite, nor does it allow you to create content from scratch.
Is there a website that can reword sentences?
With Rewordify.com, you have the precise control you need when learning vocabulary. If you want, you can make customized word lists so that the site rewords or teaches each word or phrase to suit your needs.
Is there a program that will reword a paragraph?
QuillBot. QuillBot is a state-of-the-art tool that can paraphrase text or an entire article. When you enter a sentence or portion of text and press the paraphrase button, QuillBot will reword your content while maintaining its original meaning.
Is there any paraphrasing software?
Duplichecker
Prepost SEO
GoParaphrase
Spinner Chief 6
Paraphrase Online
SEO Wagon
QuillBot. The QuillBot tool utilizes AI to help you paraphrase or rewrite paragraphs while refining your original content.
Spinbot
Can turnitin detect QuillBot?
Turnitin cannot detect QuillBot. Because Turnitin's algorithms cannot detect paraphrasing, it is true. A similar grammatical pattern, phrase, and sentence structure instead is found. QuillBot paraphrases content to make it look unique and difficult for Turnitin to detect matching text.
Does Grammarly have a paraphrasing tool?
An automated paraphrasing tool that uses artificial intelligence to improve writer communication. Users worldwide believe Grammarly helps them keep their texts, social media posts, and documents simple, error-free, and impactful.
Are there websites that rewrite essays?
Spinbot is a free, automatic article spinner that will rewrite human readable text into intelligent, readable content. The same applies to Spinbot paraphrasing tools.
Is there an app that can reword sentences?
QuillBot can improve your writing, cut out unnecessary words, and ensure clear communication. QuillBot helps you find the perfect word every time by adding a built-in thesaurus function to easily change words.
What is the best paraphrasing tool?
Ref-n-write has been ranked as one of the best paraphrasing tools available today. In addition to giving users the ability to rephrase sentences individually, Ref-n-Writ now adds paraphrasing tools that allow users to edit paragraphs with one click.
Does copy AI paraphrase?
Copy.ai's Sentence Rewriter is at its core a paraphrasing tool. We can paraphrase the original copy you submit to create new, unique copy that matches the tone you selected.
Can Jarvis rewrite articles?
Jarvis writes in over 25 languages and creates content that ranks well in search engine optimization (SEO). Now back to me. Jarvis can write articles focused on specific tones.