Are you looking to rewrite your content in a fraction of the time it usually takes? Well, you're in the right place! We've rounded up the best tools for AI rewriting of content that can help you out.
Most people use rewriting tools to avoid plagiarism issues. But there are plenty of other benefits to using AI to rewrite content. It can help spruce up your text by improving readability and varying sentence structure to help your message get clearly across.
Make sure to read on for our top picks on AI rewriter tools that are worth the try!
When To Use an AI Rewriter
Improving content: AI rewriters can be used to quickly improve the quality of existing content. It does this by reorganizing sentences for better flow and readability and removing redundant words. Additionally, AI rewriters can help make more accurate synonyms replacements that match the tone and style of the original article.
Optimizing old articles for SEO: An AI rewriter is an excellent tool for optimizing older articles for search engine optimization (SEO). By rewriting content with focused keyword targeting, an AI rewriter can optimize older posts for better ranking in SERPs and increase organic traffic.
Help with large-volume content creation: AI rewriters can significantly reduce workloads for businesses and bloggers who need to produce large amounts of content regularly. An AI rewriter can generate multiple versions of a single piece of content, which helps save time and resources for regularly producing fresh content.
Rewrite plagiarism-free content: It's essential to make sure any written material is free from plagiarism. And AI rewriters can help generate unique versions of existing articles while keeping the original message intact.
How INK Can Refresh and Improve Your Content
INK is an all-in-one AI Content Platform with several features that can help you create and optimize content. Its AI Reword My Sentence Tool can rewrite your text in seconds.
By using advanced AI algorithms and Natural Language Optimization (NLO) technology, it can effectively rewrite content while preserving its meaning. It helps to improve clarity and readability by replacing words with more precise synonyms and changing sentence structure.
You can access INK's rewriting tool individually or use it while working on the INK AI SEO Writer.
When using the AI SEO Writer, all you have to do is highlight the text you want to rewrite. Click the Rewrite button, and INK will give several suggestions for your rewritten text. And just like that, you're done!
Top Features
Has an extensive SEO suite with several writing tools, a text expander, a summarizer, and so on.
Keyword research and clustering tools
Incorporates rewrite feature with AI SEO Writer
It lets you choose the tone of voice of your output
Built-in spelling and plagiarism checker
User-friendly interface
AI Content Shield to protect your content
Pricing
Professional $39/mo
Enterprise $99/mo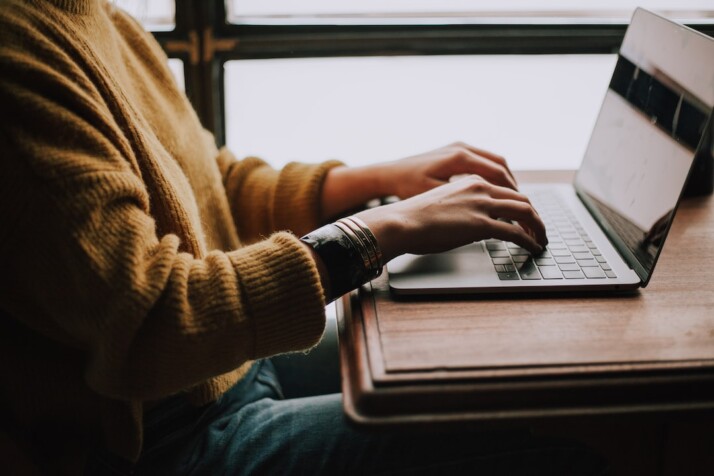 5 Other Great Tools for AI Rewriting of Content
Spinner Chief
Spinner Chief is a great article paraphrasing tool that uses AI and Natural Language Analysis (NLA) to produce quality content. This tool can be used both online and offline. Plus, it's compatible with all Windows and Mac devices and most major browsers.
Top Features
It uses part-of-speech analysis and statistical replacement technology
Allows batch article rewriting
Accessible online and offline
Supports 20 languages
Built-in grammar checker
Pricing
Ultimate Version $39/mo
Team Ultimate (3 Users) $438 One-Time Fee
AI article spinner
This online article rewriter replaces words using their synonyms so you can create unique content. It replaces about 50% of your text with different words. To start using it, copy and paste your text into the box and click on "rewrite article."
Take note that you'll have to turn off your AD blocker to use this service.
Top Features
Easy-to-use interface
Highlights any changes made
It has a grammar checker
Pricing
Spinbot
Spinbot takes your article, substitutes some words with their synonyms, and creates a new version of your work. It offers a text spinner and paraphrasing tool. Plus, it also has a grammar checker to ensure your rewritten text is free of errors.
It does the job, but the problem with this tool is that it can sometimes be contextually inaccurate. You'll also need to do a captcha every time you rewrite text to prove you're not a robot. But all in all, it gets the job done.
Top Features
Replaces more words with synonyms than other alternatives
Can rewrite up to 10,000 characters in one go
Pricing
Chimp Rewriter
Chimp Rewriter is a downloadable tool that does a great job of easily rewriting your articles. It uses AI and Natural Language Processing (NLP) technology to spin old content into fresh and high-quality content. It also allows you to research and combine articles. You can use Chimp Rewriter to rewrite articles in different languages.
Top Features
Adds images and videos to rewritten content automatically
Identifies, analyzes, and rewrites content
Rewrites articles in multiple languages
Checks for grammar and spelling errors on rewritten content
Pricing
Quillbot
Another great tool for AI rewriting of content is Quillbot. It has some great features and tools. And the best part is you can use its basic features for free.
Quillbot can detect grammatical errors that could make your content look unprofessional. It also has a co-writer feature that lets you paraphrase your work, get tips, and search the web without switching between tabs.
Top Features
It has seven writing modes: Standard, Fluency, Formal, Simple, Creative, Expand, Shorten
A Word Flipper feature that lets you control spinning requirements based on word level
Uses a cloud thesaurus to ensure the best synonyms
Offers tools for content optimization (grammar checker, citation generator, summarize tool)
Pricing
Final Words
Leveraging tools for AI rewriting of content won't only save you a ton of time. It can also improve your articles, making them clearer and enriching your writing with varied sentence structure. All in all, these tools provide great benefits in terms of both creativity and accuracy.
Explore All
AI Content Generation Articles