AI's evolution is like a quicksilver; it's unpredictable. And it has become a normal part of our life. With Siri playing our favorite playlist and Alexa dictating weather expectations. A core aspect of our lives where AI is beneficial is business. Content management AI has changed business operations for the better.
Content management is a time-consuming task. With advances in AI technology, it can be efficiently handled by machines.
Read on to discover content management AI has revolutionized how we manage business operations and potential future changes.
What Is Artificial Intelligence?
Thanks to Hollywood, a couple of us pictures flying robots when we think of AI.
But that's rooted in fiction.
Artificial Intelligence (AI) is a computer technology that uses machine learning and automation to process, analyze, and learn from data.
Simply put, it's a process where machines perform human tasks.
AI typically includes the following:
Machine learning
Natural language understanding.
Natural language processing.
National language generation.
By tapping into these abilities, AI helps companies improve customer experiences and automate processes.
Consequently, businesses equip AI to automate marketing campaigns or lead generation strategies.
The Roles Of Content Management AI In Content Operations?
How would enterprises have survived data analysis and management without AI? Dealing with data manually isn't just boring; it's overwhelming.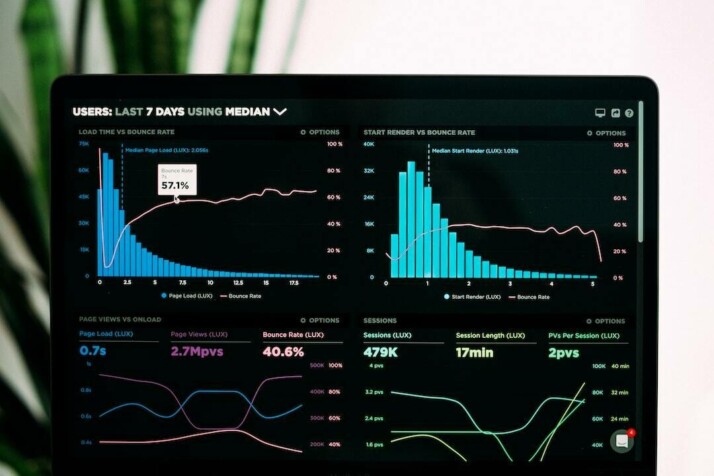 Data management is an aspect of business that AI has simplified effortlessly. With the vast nature of the internet, no employee can successfully manage an endless amount of data sets.
However, this is only a fragment of how AI up-levels content management. AI is automating mundane tasks and providing powerful insights in the following ways.
Scalable Predictions, Personalization and Marketing
Marketing is another aspect of business where AI is vital. When you deliver personalized content or copies to your customers, you have more chances of increasing your conversion rate.
Marketing teams can analyze general data about a group of target audiences. But artificial intelligence systems take it a step further; they evaluate target users' interaction with your site and identify unique patterns.
Artificial intelligence tracks customers' actions on an app or website. When you infuse such tailored data into CMS, your marketing team can focus on what matters.
Intelligent Content Analysis And Categorization
Data drives business operations. If you work with massive data warehouses, you need AI to understand the data.
Sometimes, this data can be used to jack up content creation abilities. For instance, running keyword research without a keyword research tool is futile. But with one, you can comb the internet and find key phrases your customers search for.
Hence, content teams need artificial intelligence to create quality copies that the target audience will read.
AI is also used to identify semantic scores and accurate tones that trigger the right audience. For instance, an AI writer like INK allows users to outwrite their competition through competitive analysis. 
Finally, intelligent algorithms eliminate errors and address resource-intensive assignments.
Automatic Image Tagging And Customization
Content infused with quality images rule the internet. Images make articles easier on the eye, thereby upping engagement and readability.
While there are several AI image generators like INK image generators, stock picture sites are still all the rage.
To find images on stock sites, you'll need to search a specific keyword- hoping relevant images pop up. How do pictures get tied to the right or precise keywords? Through image tagging.
Pictures can only appear in a search when tagged with accurate keywords.
How do stock sites manage to organize and tag images?
Through the use of AI. Doing such tasks manually isn't just expensive but mundane and slow. Hence, AI tools like image recognition have become accurate and valuable, making image tagging a cinch.
Content Creation Assistance
Although AI cannot replicate nuanced emotions and incorporate them in copies, it makes a huge difference in content creation.
Don't believe us? Check out INK AI writer. This marketing tool turbocharges your content creation process by 100%, from providing ideas to outlines and actual writing. Although you need to edit output and correct errors using the integrated grammar checker, it's better than starting from scratch.
To cap it all, INK has an AI shield that encourages the responsible use of AI in writing.
That's how helpful artificial intelligence can be in marketing.
Content Management and AI: What's To Come?
Filling Content Gaps
It's fair to say we are gradually experiencing the future of AI in content management. Through competitive analysis, your content team can identify content gaps. Moreover, AI offerings like the "people also ask" section on Google is another way of unveiling gaps.
You have a better chance of ranking when you answer questions your competitors haven't explored. Thanks to AI, this is possible!
Real-time SEO Suggestions
While an AI platform or CMS offering real-time SEO suggestions might sound like science fiction, it's here.
INK AI editor is a great example. This marketing tool analyses content and then provides real-time semantic scoring and optimization.
The third-generation product is designed to help users model competitive sources and build relevant SEO scores. You can be sure that a 90 and above score on INK increases your chances of outranking your competitors.
Custom AI
Customized CMS ensures that every business need is addressed. Having tailored content management systems will elevate workflow and promote accuracy.
Advanced And More Personalized Analytics
Content management AI has expanded to incorporate sophisticated analytics that details each customer's journey.
Access to customer-centric data describing your customers' patterns, needs, and preferences is a surefire way to boost conversion.
Understanding your target audience makes them feel special enough to build loyalty to your brand.
The Future Of Artificial Intelligence And AI Is Now
One of the biggest misconceptions is that AI is here to steal our jobs. This statement is far from true.
Artificial intelligence has made tasks easier by introducing automation. It's now being applied to a wide range of digital assets and platforms. This enables organizations to capture more information, make better decisions, increase value, and save time.
Content management AI is growing immensely, aiding content operations and helping teams make smart decisions.
AI is also changing the way companies create marketing copies. As an enterprise, you have more to gain by embracing the endless possibilities of artificial intelligence.
Explore All
AI Content Generation Articles