How can I write articles online? You're not the only one asking this question! The good news is we've put together the ultimate solution. This detailed guide gives you all the bases to start writing excellent content on your route to online success.
The art of writing can be overwhelming, especially if you're new to the game. It goes beyond stringing a few sentences together. It's about crafting a well-structured piece that's engaging, informative, and accessible to your target audience. 
With proper guidance and practice, anyone can learn to write great articles online and build a successful writing career. This article will provide valuable tips for effective online article writing!
What Online Writing Is About
Online writing encompasses written content intended for viewing on digital devices such as computers, smartphones, and tablets. You can refer to this form of writing as digital writing. 
The key to succeeding as a digital writer is to make readers interested in what you have to say. Great content grabs and maintains the reader's attention, compelling them to learn more. With each piece you write, you must focus on getting better at engaging your audience. 
If you write anything but stellar content, you can expect your audience to turn to other sites for the information they seek. 
How Can I Write Articles Online?
Writing an online article may seem intimidating. The secret, however, is to break the process into steps. First is to figure out your purpose and what angle is best to write from.
Once you've figured this out, create the foundation. Answer these questions to begin.
What should I write about?
Who should I write for?
Which clients will want to read myarticle?
Here are simple steps you can take to write better articles.
1. Understand Your Target Audience
Understanding your readers is essential to writing great content. What does your audience care about most? What type of content do they read? This will help you establish an emotional connection with your readers and answer their most pressing questions.
Conducting proper research is time-consuming but essential to building a successful writing career. To streamline the process, focus on a specific niche and stick to it over time.
2. Chose a Topic That Interests You
Select a topic that interests you, one you know and understand well. Writing about something you don't know much about often leads to producing weak, generic information.
3. Do Your Research
Before you strart writing, conduct thorough research. Read articles, books, and media references, take notes, and record expert quotes and opinions.
You can also use updated and reliable sources of information for statistics and definitions. Create a chronological outline of all gathered information to make your writing seamless.
4. Develop a Clear Outline
An outline serves as the map that guides your writing. Prepare a detailed outline before writing your first draft. Your outline should highlight subheadings, critical points for each section, and examples, statistics, or quotes you need to include.
5. Write out Your First Draft
Now that you have your outline ready, it's time to write your article. Get a rough draft down, even if it's not perfect and doesn't look great at first. There will be plenty of time to make it better in the editing process.
When working on your rough draft, try to make it as simple and easy to understand as possible. Breaking your ideas into smaller, more manageable chunks will ensure that your audience stays engaged.
6. Optimize Your Article
It's time to elevate your article and give it the best chance of appearing on the first page of Google search results. You need to optimize your content with the right tools to achieve high search engine rankings.
INK AI offers a comprehensive optimization solution, including:
A target word count to aim for.
The recommended reading level to target.
An SEO score that suggests how well your content will rank on search engines.
A list of relevant keywords to include, along with their optimal frequency.
These recommendations are based on data from analyzing the articles already ranking on the first page of Google.
7. Proofread
Proofreading and rereading your articles are crucial to success. Even the best content can be ruined if grammar and spelling errors are not corrected.
Use spelling and grammar check tools, and read your articles with a critical eye. Conducting one last proofread can help reduce the mistakes that go unnoticed.
8. Elevate Your Online Writing with AI
You may occasionally face tight deadlines and the pressure to produce a large content volume as an online writer. This can lead to mediocre and uninspired pieces that lack integrity and flavor.
But there's no need to stress! The advent of AI technology offers a solution to this problem. AI writing assistants like INK can help you generate fresh and engaging content faster while saving time and effort.
Article Writing Websites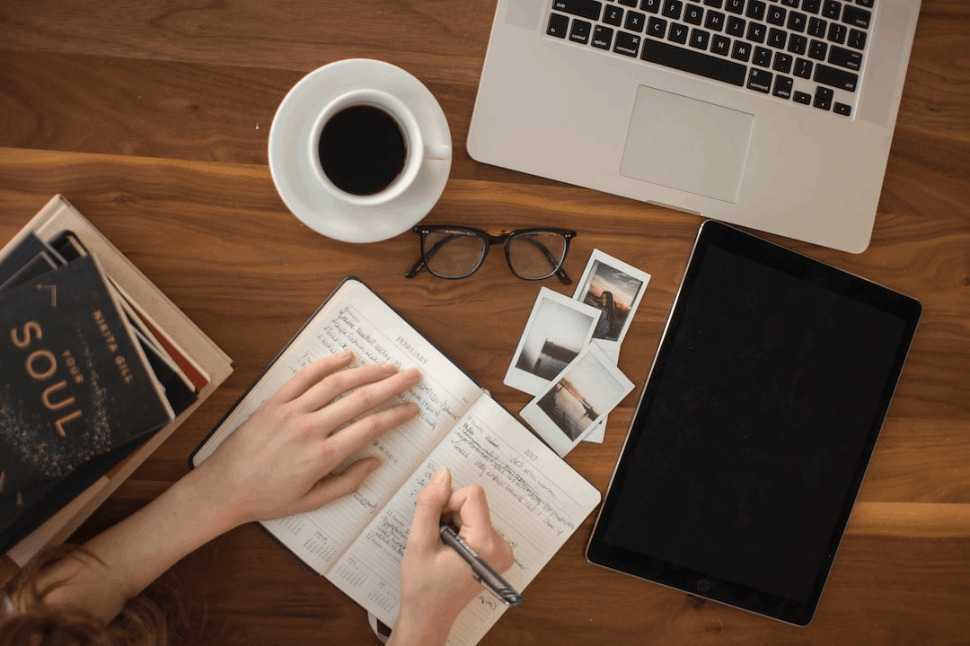 Once you have a grasp of the article writing process, you can write and publish your articles on article writing sites.
Some websites give you the opportunity to get feedback and make money from your articles.
Some popular article-writing sites include:
Narratively
Narratively welcomes articles that showcase real-life stories and the human experience. If you're passionate about writing personal essays or human-interest pieces, this platform could be the perfect fit.
Copyhackersh
If you're a writer passionate about marketing, branding, and UX design, check out this site for various writing opportunities.
Visit their website to familiarize yourself with the submission guidelines and pick a topic of interest to begin.
Fiverr
Fiverr is a well-known platform for freelance professionals from various creative fields, such as graphic design, marketing, and writing.
Create a profile, showcase your writing portfolio, and specify your pricing. Afterward, browse job postings that fit your standards.
Upwork
The Upwork marketplace offers a variety of writing opportunities, including technical documentation, website copywriting, and blogging.
Clients on the platform offer hourly pay, long-term contracts, project-based payments, and short-term contracts.
Create a profile and add your portfolio to the platform to begin.
Conclusion
How can I write articles online? Writing articles online can be a rewarding experience. It gives you an avenue to demonstrate your writing abilities, establish connections with people with similar interests and make money. 
The first step to creating compelling online articles is understanding your target audience and their interest. Next, decide on a topic that you're passionate and knowledgeable about. Once you have a suitable topic, research and create a compelling article that will meet your target audience's needs.
Explore All
Quality Written Content Articles