The significance of quality, well-written, and valuable website content cannot be overstated. A website's content attracts and retains visitors while establishing a company's brand identity. Knowing how to create content for websites is crucial for businesses that want to develop a solid online presence.
Creating effective website content involves a combination of strategy, creativity, and good writing practices. You must understand your target audience, and what your website stands for, to convey the right message. This article will guide you through creating compelling website content.
What Is Web Content?
Web content refers to the various content types found on a website. This may include text or multimedia content.
Text content includes articles, company information, press releases, and helpful links. Multimedia content is non-text content, such as animations, images, audio, and video.
Creating engaging, high-quality, and well-organized content optimized for search engines is essential.
How to Create Content for Websites
1. Understand Your Target Audience
Understand your target audience, what they want, and how they like to receive information.
By tailoring your writing to the needs of your audience, you can gain their trust and increase the chances of conversion. Keep your language simple, making it accessible for low and high-literacy users.
2. Follow the Five W's (and H) of Content Creation
The Five W's and H are formulas used in journalism to ensure a story is complete and covers all essential aspects. The formula stands for Whom, What, Why, When, Where, and How.
In content marketing, this formula provides a checklist for online content strategists to ensure their content strategy is watertight.
Why: Why are you embarking on the project?
What: What is the message you want to convey with your content?
Who: Who are you creating the content for?
Where: Where will the content be read (location, device)?
How: How should you present/structure the content?
When: What is the timeline for creating and publishing the content?
You can ensure that your content covers all the essential bases by answering these questions.
3. Create a Cohesive Voice and Tone for Your Brand
The brand voice and tone conveys a brand's personality and identity. A brand's voice should be consistent across all content, while its tone should vary based on the emotional state of its audience.
Your brand's voice should embody your brand's unique perspective and the values you stand for. Your brand tone should convey your values and beliefs.
4. Develop a Content Strategy
A successful content strategy goes beyond writing great content. It involves understanding other aspects of digital marketing, including:
User Experience.
Design.
Information Architecture.
Copywriting.
Development.
Search Engine Optimization.
Marketing.
Public Relations and Brand Building.
Business Stakeholders.
5. Utilize Effective SEO
As search engine optimization continues to evolve, hitting the top spots on SERPs becomes harder. To get ahead of your competitors, you need to gain insights into the latest SEO changes and leverage effective SEO techniques.
The best way to achieve higher search engine rankings is by creating valuable and purposeful content that grabs users' attention.
The following tips will assist you in writing SEO-friendly content.
Stay updated with Google's quality guidelines and follow them.
Avoid any Black Hat SEO tricks.
Organize your website content based on topic clusters rather than a few keywords.
Use relevant keywords throughout your content, but don't stuff keywords.
Ensure that your content aligns with user intent.
6. Create Engaging and Valuable Content
Consider your audience and answer their most pressing questions. Present information simply, avoiding industry jargon. Make sure your content is relevant and inspires action from your audience.
7. Get Your Reader's Attention From the Start
When creating content, you must grab your reader's attention from the get-go. With just a few seconds to make an impact, you want to ensure your introduction is engaging, informative, and leaves a lasting impression.
To ensure your readers are hooked, start your content with something eye-catching, like a surprising statistic, an intriguing story, or a thought-provoking question. Get creative and keep your readers curious, so they'll be eager to dive into your content.
Maximizing AI for Content Creation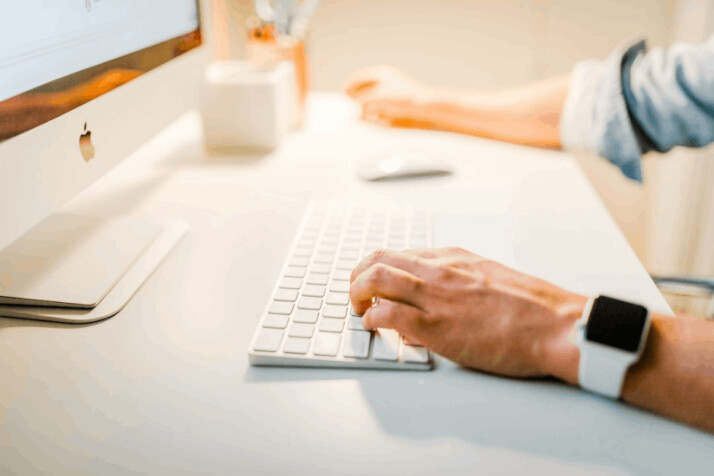 The need for original and engaging content has never been greater. However, content creators are often challenged to produce bulk content within strict deadlines. This can result in boring and unoriginal content that is ineffective in driving results.
Artificial Intelligence has revolutionized content creation, making it efficient, seamless, and cost-effective. You can now create original, compelling, and engaging content using AI-enabled automated content creation tools in a far shorter time.
No matter the type of content you want to produce, there is almost always an AI-enabled automated content creation tool that's right for you.
Ways AI Can Improve Your Content Creation
AI writing tools can streamline content creation and significantly impact productivity.
Here are some ways AI can improve your content creation process:
Speed Up the Writing Process: An AI writing assistant will help you write consistently without trouble. There's nothing more daunting than writer's block. To circumvent this issue, incorporate an AI writing system into your workflow.
Improve Your Grammar: If you're not confident with your writing skills, an AI writing tool will help you refine your content. You can detect and auto-correct grammar and spelling errors with an AI content tool. This helps to streamline ongoing content creation and boost the quality of your writing.
Save Time: AI writing assistants expertly generate valuable and engaging content for you, saving you time and effort. It automates the process of content creation and improves your workflow.
Optimize content: The best AI content creation tools allow you to optimize your content in real-time. This way, you can rank at the top of SERPs and gain better traffic.
The Best AI Tools for Enhancing Your Content Creation Process
In the fast-paced world of content creation, staying ahead of the game is becoming increasingly important. With the plethora of AI tools out there, you want to ensure you're utilizing the best.
Here are some AI-enhanced tools to help you create better, more unique content and drive your audience to your site.
Paraphrase Content: Paraphrasingtool.ai, INK AI Assistant.
Beat Writer's Block: INK AI assistant, Jasper, Copy.ai, Article Forge, Essayrewriter.io.
Generate Titles and Outlines: INK AI Title generator, Frase.io, Title-generator.com, Semrush.
Content Optimization: INK AI assistant.
INK AI's suite of content creation tools can be a strong starting point for producing powerful and innovative content. Say goodbye to writer's block and hello to efficient, high-quality content with INK.
The Downsides of AI-Assisted Writing
While AI writing assistants are highly efficient, they have their downsides. Some of the downsides of AI-assisted writing include the following:
1. Lack of Human Emotion
AI-generated content may lack the human touch and sensitivity required to connect with an audience and engage them effectively. This poses a significant risk to your brand's reputation and the trust placed in your company.
You want to create content that resonates with your audiences without being perceived as unnatural.
2. Impact on Creativity
More reliance on AI can reduce the ability to generate original ideas independently, leading to a decline in creativity.
It is essential to strike a balance and only partially rely on AI tools to spark new and innovative thoughts.
3. Google Penalizes Automated Content
Google's ability to detect AI-generated content has significantly advanced. Google has clarified that their webspam team could take action against automated content found on websites.
Addressing the Downsides of AI Writing: INK AI Content Shield
Your online reputation is essential, and as search engines tighten their restrictions on AI-generated content, it's vital to protect your site and content. Google penalizes websites with AI-generated content, so you want to ensure your content is authentic and human-generated.
INK AI content shield automatically checks your content while writing. It detects AI-generated and plagiarized content and shows which aspects of your content you need to improve on. With INK, you can be confident that your content is protected and will stand the test of time.
Conclusion
Knowing how to create content for websites is crucial to establishing a solid online presence. To develop effective content, one must understand the target audience and tailor content to their needs.
A brand's voice should be consistent across all content and reflect the business's values.
While content creation can be tasking, AI content creation tools have made the process easy and intuitive. It's time to embrace the modern world of AI and transform your content creation process. This article will guide you on how to create content for websites!
Explore All
Quality Written Content Articles