Knowing how to write quality blog content takes a lot of patience and a keen understanding of your audience. Whatever your writing style, you need to put in the work to create quality content.
You can only generate quality blog material if you carefully analyze blog post ideas and use your emotional intelligence to predict blog audience reactions. This article discusses what a great blog post contains, its significance, and writing recommendations for quality blog posts.
What is a Quality Blog Content?
A quality blog post engages readers, provides valuable information, and helps them find the answers they need.
It should be easy to read, include relevant keywords for search engine optimization (SEO), and clear focus on the topic. A good blog article takes time and work but can help you build a dedicated readership.
When starting out, it's essential to ensure your blog post has all the elements necessary to engage your target audience. This includes creative writing, exciting visuals, and unique ideas that will keep people coming back for more.
You also want to ensure that your content is authoritative and professional so that readers trust what you are saying.
Why is Having a Quality Blog Important?
A quality blog is essential for any business, as it is an effective platform to reach potential customers and create brand recognition. It allows companies to demonstrate their expertise in their industry and establish credibility with readers.
Additionally, creating content-rich blogs can drive organic search engine traffic to the website, leading to increased sales opportunities. Businesses can also create trust and loyalty with customers by engaging with them on the blog through comments and other forms of communication.
High-quality blog content makes organizations appear more authoritative and professional, increasing customer interactions and long-term success.
How to Write Quality Blog Content: 8 Quick Steps
Writing well requires diligence. However, It won't take you long at all to join the ranks of other outstanding bloggers with a bit of practice and some research.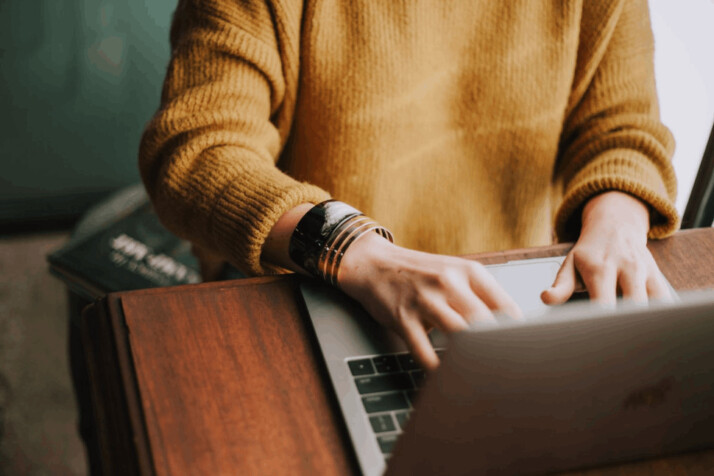 1. Decide on an Interesting Subject
Finding an interesting topic is the first step in penning a blog post. First, determine your followers' information and content needs to ensure that your published item continues to receive traffic.
Make an effort to base the piece on readers' input, an industry problem, or an examination of the competitors.
2. Conduct Research
Once you have an idea, look at the top results on Google and your primary competitors to see where you can improve. Don't bother posting if you can't make it better than your competitors have already written.
While expertise is not required, research should be conducted to ensure that your contribution is worthwhile.
3. Make some notes and draft an outline
Keep a notebook as you research to jot down important notes and organize your thoughts on paper.
Open a Google doc tab if you can't bear to carry around a notebook. In contrast to utilizing a notepad, you never have to worry about misplacing Google Docs.
4. Start Writing
You can start writing your blog posts using the notes and outlines you have created. You do not need to wait until you have all the content. Just start writing piece by piece. Once you have completed the bulk of it, write the intro and conclusion.
Once you have posted, you can peruse through your notes and make any modifications or edits that you still feel need to be done.
5. Capture Your Audience with a Hook
If you can grab your readers' attention in the first paragraph, you've already accomplished half of your goal. People won't read the body of your paper if the first opening lines are dull.
Some argue that writing a blog post's body first makes writing the introduction easier. Posing a question that directly addresses the reader's issue is a terrific approach to hook them in. You can then elaborate on how your post will equip them to deal with the problem.
6. Use a Natural Tone When Writing
The tone and voice of your work is important. A lot can depend on both of these factors. When you write in an informal tone, the reader may feel more like they are conversing with you than reading an article. The key to a well-written blog article is to sound like you're conversing with your readers.
This strategy can make readers feel like you're having a personal dialogue with each of them to address a problem you both understand. In the long run, this will help you attract more dedicated readers.
7. Incorporate Visuals into Your Content to Capture Attention
A single picture can do much to liven up an otherwise dull message. An image can convey much more information than words alone. It provides a welcome visual break from the text, which helps to maintain the reader's interest.
8. Make a Good Impression
Make a good first impression because readers won't hesitate more than two seconds before clicking on or off your post. To get a good reaction, you need to be prepared.
You can increase your post's clicks, shares, and engagement by giving it a visually appealing featured image. Eye-catching images abound on sites like Shutterstock, Unsplash, and Pixabay. If you prefer to have them customized, Canva is also available.
Conclusion
Knowing how to write quality blog content is crucial to your overall blog success. Let these eight tips inspire you to start writing and growing your blog audience today!
Explore All
Quality Written Content Articles