Ads are just about everywhere in this digital age. It is a part of a broader advertising strategy and must always be written with clarity, verve, and skill. There are several tactics advertisers can implement to help promote brand recognition and entice consumers to take action. And we'll learn about all that and more in this article. We'll also talk about some key strategies on how you can be a more successful ad writer!
But before getting into all that, let's first look at what makes advertisements so crucial to businesses.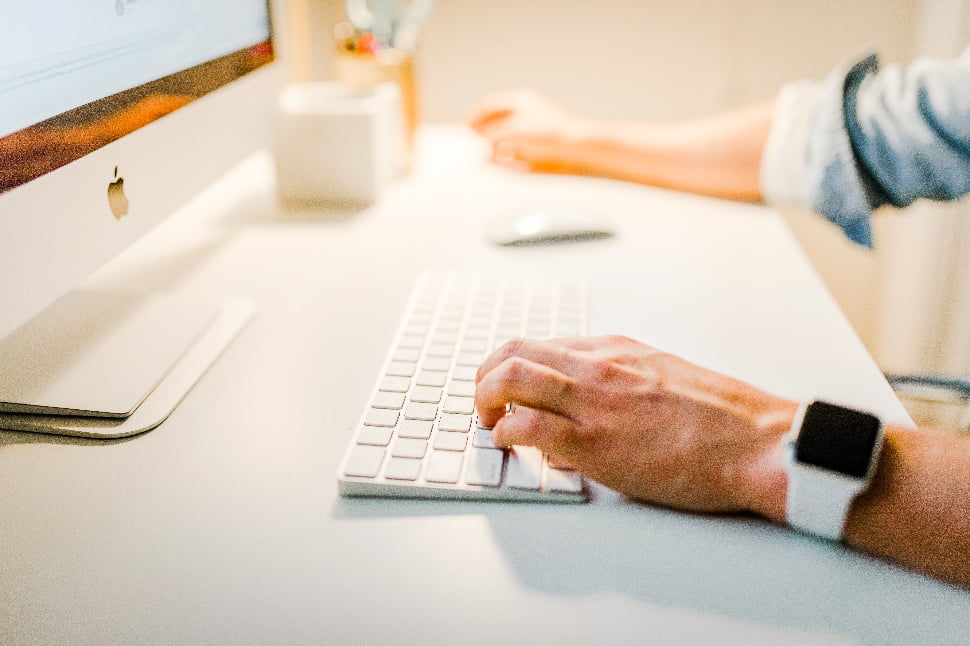 The Importance of Advertisements
Advertisements are essential for several reasons. One of which is that it helps spread brand awareness. Another is that it can support your ventures by raising your conversions.
They are also a great way of reaching out to new customers who are not tuning into your website or social media content. If you're looking to promote your brand or increase website traffic, you NEED a good ad strategy and a good ad writer.
Main Responsibilities of an Ad Writer
Ad writers are responsible for producing the words, slogans, and audio scripts accompanying advertising visuals. They work with art directors and other creatives to create effective advertisement campaigns.
The creative team needs to think outside the box and understand the audience's interests in a successful ad idea.
A professional ad writer is not only responsible for the content of the advertisements but also all the surrounding images, copy, and media. The more time they spend on a single advertisement, the better the campaign.
Key Strategies For Effective Ad Writing
Here are some essential strategies for effective ad writing.
Research Your Audience
This may seem like a basic step, but it is one of the most important ones you need to remember as an ad writer. Because how can you market well if you don't know who you're marketing to?
Understanding your target demographic is essential, whether it's in a specific age group, ethnicity, location, or any other group. This helps you know their interests and what they will most likely respond to. And you can use this to your advantage.
Highlight the Value of Your Ad
What's in it for the reader? Highlight what benefits they can gain from the product or service you're promoting. This will attract their attention and make them want to read the rest of the ad. If you're promoting a year-end sale, talk them through how much they can save and include any freebies they might get.
Tap into their Emotions
You want the post, blog, or copy you create to evoke emotion. Great ad writers can influence consumers to purchase, follow a recipe, or even write a letter to a friend. And they do it so subtly that you won't even know they're getting you to do anything!
Use the Customer's Fear of Missing Out
Most people base their purchase decisions on other people or whatever it is that's trending.
Fear of missing out refers to the feeling of worry that if you don't avail an item or service, you'll be left out. And if you make use of this, you can be sure to raise your sales.
Don't Overcomplicate it.
Sometimes the best ad is a simple one. Because when an ad is simple, it becomes easier to understand and recall.
Remember, the goal is to get results, not to bore customers with an overly long and complicated piece of content. These simple rules of thumb can get you the results you are looking for.
To Wrap Up
An ad writer plays a hugely important role when it comes to marketing. They are responsible for writing ads honestly and effectively. With that being said, take note of these ad writing strategies. These can go a long way in making your advertisements more effective.
Simple steps like highlighting your ad's value or tapping into emotions can do wonders to your ad campaigns. Now you're ready to start making an ad of your own. Good luck!
Frequently asked questions
What skills are needed to be an advertising copywriter?
Strong writing skills
Communication skills
Technical skills
Creative thinking
Research skills
Develop strong writing abilities.
Problem-solving skills
Interpersonal skills
What is the most effective skill in copywriting?
Having a good grasp of spelling, punctuation, and grammar. Obviously! .
Experience with different Content Management Systems.
Know about Search Engine Optimisation (SEO) (a bit).
Create your own image software.
Self-promotion is a comfortable process.
What does a copywriter do in advertising?
Copywriters are charged with writing clear and concise copy for ads, marketing materials, and websites, for virtually every audience and industry.
What are the 4 techniques in advertising?
A lot of advertising techniques are used to promote emotional appeal, bandwagon pressuring (AS bandwagonal advertising), endorsements, and social proof, as well as white words.
What is copy strategy in advertising?
This document is prepared by advertising agency executives as a guide for their creative staff during the preparation and execution of an advertisement; the copy strategy statement describes the objectives, content, support and tone for the desired advertisement.
What are the 6 core copywriting skills?
Doing something new, even when it is old, is possible.
Stellar Research Skills
The Key Skills To Take Up.
Writing With Empathy
An Ambition To Adventure And Curiosity.
Understanding the User Experience.
Refined Writing Skills. It is essential to write well to be a good copywriter.
How do beginners learn copywriting?
Find useful copywriting blogs like Copyhackers and Copyblogger. Don't forget to read copywriting books – many copywriters swear by Ann Handley's Everybody Writes. Watch YouTube videos on copywriting – Ashlyn Carter and Alex Cattoni make helpful videos.
What are ad writing techniques?
Copy your best copy first.
Aim to match your landing page and your ad copy.
Please respond to the concerns of your readers.
Add emotional triggers to your list.
Use a call-to-action (CTA) to keep your message fresh.
Use target keywords
Provide solutions to their problems.
Stats, promotions, and benefits are added.
What are the 8 advertising techniques?
problem/benefit
conflict
association
shock
bandwagon. This is a propaganda technique where everyone else is doing something that should be done.
fear
testimonial/celebrity
anti-ad
How can I improve the copywriting to attract users attention?
Benefit from your product.
Take advantage of your competition's weaknesses.
Know your audience
Communicate with W.I.I.F.M. How will I feel about it?
Don't focus on "you," focus on ourselves.
Understand your medium
Do not use T.M.I. (Too Much Information).
Take action today
What is expected of a copywriter?
Modern copywriters are qualified to write short, pithy snippets for social media, long, research-backed blogging posts and many other types of written content. An innovative thinker is needed to overcome this. An experienced copywriter adjusts content and formatting it according to their needs.
How do I write a better ad?
Show viewers how you'll solve them. The majority of businesses begin by plugging keywords into their headlines and stop there.
Include emotional triggers
Do not focus on features, but on benefits.
Implement FOMO
What are the 7 copywriting elements that drive sales?
Limit Your Readers' Choice.
Risk Reversal
Know What you want to sell.
Know Your Audience
Write Compelling Headlines
Ask for a sale.
Use Bullet Points
What makes a great ad?
The presentation has the qualities of strong credibility, high audience attention and friendly reception. The program has open-ended conversations with questions and answers about the product, psychological incentives to purchase, memory, efficiency, and frequency.
What are the strategies of copywriting?
Leverage testimonials
Write conversationally
Target Emotions
Make a slippery slide.
Don't make it just about you.
Make sure you are concise.
Highlight the benefits over features.
Write quickly