Whether you're promoting your company or your product, you can use copywriting techniques to help drive conversions for your campaigns. Every website needs good copywriters, and now, thanks to copywriting agencies, website copywriting is getting easier and more effective. With web copywriters who understand SEO and online copywriting trends, you can make sure your website copy stands out from the crowd.
We've provided you with the ultimate guide to some of the best website copywriters online. Try them out, and you won't be disappointed!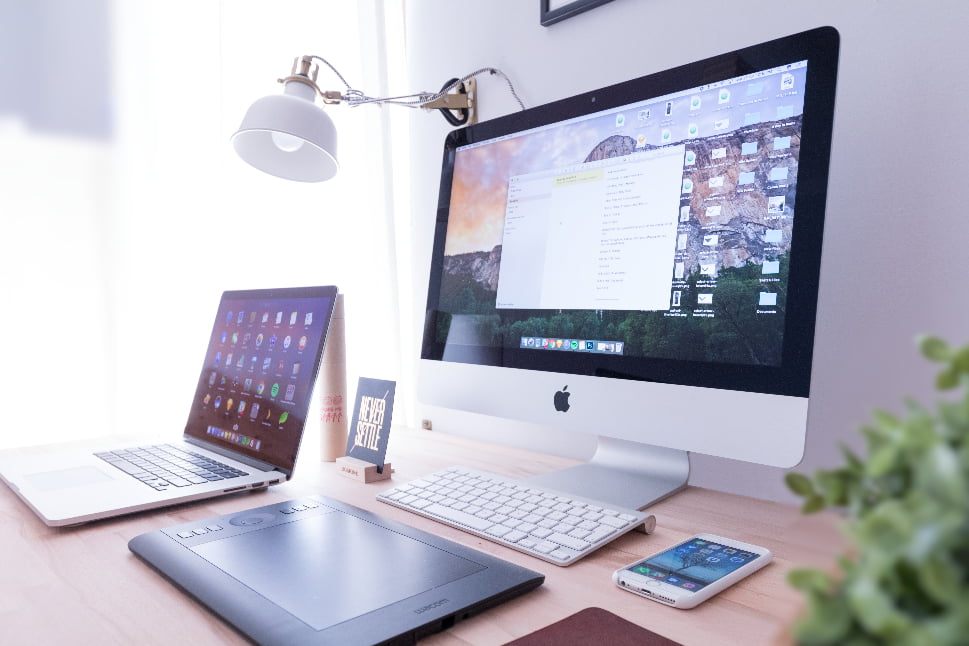 What is Copywriting?
Copywriting is what you might call the art of improving your product's positioning, copy, and sales copy through words. It is mainly used to make sales and enhance the conversion rate. Examples of website copies include the homepage, promotional text, sales copy, landing pages, and much more.
The Importance of Website Copywriting
The way people read content online is far different than the way they do in traditional media. People now have more constant access to online content. And this has led to the success of websites being more prevalent in the public sphere and the public's understanding.
Website copywriting can play a very significant role in how a business is perceived. A well-written website gives businesses a powerful tool to effectively increase customer satisfaction.
As a result, it leads to building more positive relationships with customers. This also entails that a business can more effectively market its products and services to prospective consumers.
Web Copywriters That Give Expert Results
Here are some web copywriters to consider.
Text broker
This website copywriter has a ton of users, and that says a lot about its service. The company focuses on creating the perfect website copies for consumers and businesses alike.
The company devotes time to understanding its clients' unique needs, likes, and dislikes and regularly tests new ideas with its clients.
Rightly Written
Rightly written has an expert pool of web copywriters who have years of experience in website copywriting. Their copywriting services are affordable and reliable, meaning you get good value for your money.
Marketing Smiths
This agency of web copywriters is based in Brooklyn and is a favorite among small businesses. The agency specializes in website content solutions, landing pages, and blogging. Instead of matching you with just one writer, they pick a team of lead writers, content strategists, and supporting writers for you.
"Copify"
As one of the most well-known copywriter websites in the US, "Copify" is perfect for helping your website stand out. The company has a large base of experienced copywriters who can deliver quality results fast. You can be confident that they will do any job to the highest standards and deliver it within 48 hours.
Writers For Hire
This agency provides creative services for businesses needing website copywriting, marketing promotion, or advertising in various markets. The team includes journalists, technical writers, digital marketers, scriptwriters, ghostwriters, and editors.
Tips for Effective Website Copywriting
1. Get to know your audience.
Website copies need to be in tune with your audience's interests, so use your research to craft a message tailored to them. If you're unfamiliar with your target audience's needs, you can use industry research to create a website personalized for them.
Once you have a firm grasp of your target audience's needs and wants, you'll be able to craft more compelling content. And you can use this information to help them achieve their goals.
2. What's your goal?
Determine your main goal when writing a copy before you even begin. What do you want your website visitors to do? What do you want them to think when they visit your website? Make sure you know the answer to these questions so that you can focus your creativity accordingly.
3. End with a strong call-to-action
Web copywriters aim to get the audience to act on a particular type of trigger. By pinpointing the most effective way to execute your purpose, you give the audience a reason to trust your product or service.
This gives you an edge over other competitors in the market. So make sure to end with a strong and straightforward call to action.
4. Use appropriate formatting
Website copies need to be readable too. This is why it's essential to use appropriate text formatting to highlight important points in the copy, such as bold, italics, and bullet points.
5. Avoid the negatives
Nobody likes negativity. Evaluate the value of your content and always try to end on a positive note. If you're promoting a product, focus on its strengths and benefits. If you have bad news, try to mask it positively, or if you have good news, highlight and celebrate it!
6. Write like you're talking to a friend.
Conversational copies are much more persuasive than stale, long-winded, textual blocks of text. It's not just because they are more readable. But it's also because they connect with readers on an emotional level instead of a boring presentation of facts.
To Wrap Up
Web copy can be improved in many ways. For example, to persuade customers to buy the product, you must know the right spots to hammer your sales copy in those areas. Increase your website's conversion rates by improving the quality of your website's content. Don't forget that optimization is also important when it comes to website copywriting!
Crafting killer copies just for your website is an art. It is something that will put the cherry on top of a highly profitable website. A website that you have spent countless hours developing and getting ready for the market.
Frequently asked questions
Who is the number one copywriter in the world?
According to Schwartz, he didn't write his advertisements.
Can copywriting make you millionaire?
Yes, it can, of course. In the beginning of this article, I said that you get out what you put in. Your first year should not cost you a million dollars. You need experience, expertise, and social proof to charge big bucks.
Who is Stefan Georgi?
Georgi is a direct response copywriter whose words have been attributed to over $700MM in sales. A systematic approach to writing high-converting sales copy that he invented is known as the RMBC method.
Who is the most successful copywriter?
David Ogilvy. David Ogilvy has been called "the father of advertising" and is well known for his compelling advertising copy.
Leo Burnett
Claude Hopkins
Clayton Makepeace, Gary Halbert, Joe Coleman.
Drayton Bird
Eugene Schwartz
How do you know if a copywriter is good?
Your industry's experts should know what they are doing.
You can readily adopt your voice.
Answering the right questions and listening.
They are accommodating to your business and marketing needs.
How much do SEO copywriters make?
Salary Ranges for Seo Copywriters The salary range for SeO Copywriter varies from $10,376 to $185,270, with a median salary of $33,840. Between $33,840 and $83,938, the middle 57% of Seo Copywriters make between $35,840 and $15,270.
Is copywriting still in demand?
Writing is in demand. It's a coveted job with a median salary of $150,000. With the U.S. only having around 1,125 positions open, this job is unlikely to be a reality. It's a lot different from copywriting. Direct-response marketing is a $2.3-trillion industry – and it is still growing.
How do I find a professional copywriter?
A well-known method of finding freelancer copywriters, such as Fiverr and Upwork, is through freelancer websites. You should be careful, since anyone can create a profile on these websites and claim to be a professional copywriter.
Who are the highest paid copywriters?
Brian Clark
John Forde
Joseph Sugarman
Gary Bencivenga
Demian Farnworth
Clayton Makepeace
Drayton Bird
Joanna Wiebe
What should I look for when hiring a copywriter?
Passion is always the key.
Consider their availability
Check them to make sure they have the necessary qualifications.
Make sure they understand their commitment.
Hire reliable copywriters
Who is Justin Goff?
Justin Goff is one of the few entrepreneurs I have interviewed who has built two million-dollar businesses without any employers but the owners. He first created the eBook called the 31 Day Fat Loss Cure with his trainer, and then started an online health supplement store called Patriot Health Institute.
How much does it cost to hire a copywriter?
| Project Type | Freelancers or white-labellers | Agencies (a team of copywriters) |
| --- | --- | --- |
| Website Copy | $150 – $500 per page | $500 – $1000 per page |
| PPC Advertisement | $30 – $150 per ad | $100 – $300 per ad |
| 1000 Word Blog Post | $100 – $800 | $700 – $1600 |
| Landing Page | $300 – $1000 | $1000 – $1500 |
Who is Alex cattoni?
Alex Cattoni is a copywriter, speaker, and founder of Copy Posse, a global team of authentic copywriters focused on creating community, credibility, and conversions with only powerful and precise words. Several years experience in online marketing and branding have been gained from Alex.
Where do copywriters make the most money?
New York City's junior copywriter will make an average of $61k per year. A copywriter in Medford, OR makes an average of $65k per year. Sacramento, CA, copywriters make an average of $71k per year. NY City's senior copywriters make an average of $93k per year.
How do you write a direct response copy?
Ask for action. The CTA should always end up in your direct response copywriting, but it can also be helpful to reinforce this idea two or three times throughout your content. A call-to-action should always start and end with an actionable mention in the middle of longer copy.