Copywriting is incredibly essential to business success. It includes writing press releases and marketing material that help people buy a product. Learning different approaches and tips on copywriting can help you write compelling copies that appeal to a specific audience.
In writing a copy, you'll need to use the right words and put them in the correct order. But that's not all. You'll also need to understand your audience and their pain point. This article discusses some tips on copyrighting that'll help you craft a winning copy.
What Is Copywriting?
Copywriting is the art of creating written communication pieces that are designed to persuade effectively. It is the art of marketing: creating content that draws in potential buyers, convinces them of a product's value, and entices them to buy.
Copywriting involves creating content that convinces the audience that a product or service will solve their problems. The purpose of this marketing strategy is to persuade a specific type of action from someone, most often buying a product.
Tips on Copywriting
Writing excellent copies is not as easy as it seems. A copywriter is expected to do a lot of research before commencing the entire process. Here are some tips on copywriting to note when writing your next copy.
1. Identify a Problem
Nobody wants to waste time reading content that is not valuable. Successful copywriting starts with identifying a problem. You can create effective and engaging content by considering your audience's needs and how you can help them.
Once you've identified the problems and questions in your customers' minds, your job as a copywriter is to find compelling answers for them.
2. Use Short Sentences
Using shorter words lowers a sentence's complexity ratio and helps make the sentence appealing to the audience.
Keep the sentence count to a minimum, as long sentences might be hard to understand. Readers will move on quickly to other content if they can't make sense of yours.
3. Use Descriptive Words
Copywriting aims to communicate an idea or concept through words, sentences, and visuals. Where limited images are attached to your copies, descriptive language can create a clear picture in the users' minds.
Using the right words, you help your audience visualize what you're trying to sell to them.
4. Begin With a Problem or Statement Your Audience Recognizes
A copywriter's goal is to write compelling copy that will get the reader to take action. Your headline and introduction are the foundation of your copy – they should state the problem and capture the reader's attention.
Begin with a statement or problem your audience agrees with; this way, they know that you understand their pain point and will read on. When you've done that, the copy works on its own – the rest is the magic.
5. Reflect the Brand's Personality
Every brand has a unique voice, tone, style, and Unique Selling Proposition (USP). Communicating your personality differentiates you from the competition and helps you gain a more significant market share.
Ensure that your copy demonstrates the brand's personality, including its values, voice, tone, and Unique Selling Proposition. It should also match the audience's desires and needs.
6. Make the Copy Visually Appealing.
Your copy should appeal to the reader's curiosity and visual senses. People hardly read content that is not visually appealing, so make your copy inviting to read. You can do this by:
Writing short paragraphs.
Using a readable font type.
Inserted bulleted or numbered lists.
Utilizing headings and subheadings
Incorporating visual cues
Using indented paragraphs or quotes.
7. Appeal to Emotion.
One way to engage your audience with your copy is to appeal to their emotions. Identify the deepest desire of your target audience and use the strongest, deepest emotions to convey your thoughts. Some of the emotions you can appeal to are fear, greed, guilt, anger, flattery, and exclusivity.
8. Mind Map Your Topic
Mind maps are a great tool to keep different ideas compartmentalized. It helps you better understand your topic and how to tackle it. Mind maps also help you stay focused on the various aspects of your topic and not allow distractions from other parts of your work.
9. Stress Value.
Define your audience and find out what they want or need. Craft a compelling copy that offers value that exceeds the price you're asking for. Whether you have a product or service, writing to make your audience stop, read, and take action should be your ultimate goal.
10. Make It Personal.
Personalized pieces can evoke a stronger response and inspire a profoundly personal reaction from your audience. People like to communicate with other people and not brands.
When you write in a personal and relaxed style, you potentially connect with the audience with you. This approach can potentially leave a more significant impact and do much more for your brand.
11. Include a Solid Call to Action.
Your copy is simply a story without your audience taking a specific action. Every copy you write should include a Call To Action (CTA). Your CTA should offer something valuable to your prospects, match the buyer persona and reiterate your most essential benefit. CTAs include links to a website, phone numbers, addresses, and others.
12. Build Credibility.
A key to persuasion is communicating trust. When you do, you can engage and persuade the reader. Build credibility and trust by highlighting credentials like strong guarantee, return, and privacy policies.
Mentioning your years in business, seals of approval, membership, and participation in professional societies can also help build trust.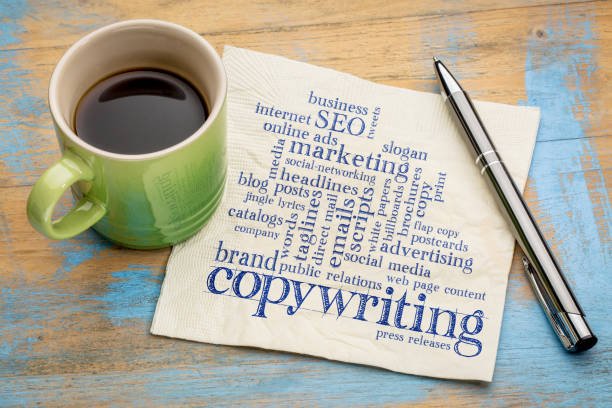 To Wrap up
Copywriting is a part of marketing that is centered around the written word. It involves presenting persuasive text to promote the product's sale. The goal is to capture the audience's attention, communicate the intent of the content, and persuade the viewer to take action.
A successful copy stands out from the dozens of others and provides a solution to an audience's pain point. The tips on copywriting in this article will guide you in crafting a compelling copy.
Explore All
Ad Copywriting Articles