It doesn't matter where you are; ads are EVERYWHERE. You can see them on your phone, on the TV, on the streets, and in all kinds of magazines. They either promote a specific brand, service, or product. So in this ad-saturated world, how do YOU get noticed? Use these advertisement tactics to stand out.
This article provides excellent insight into how to use ads to promote your business more effectively. You can stand out even in the most crowded market by developing a winning advertisement strategy.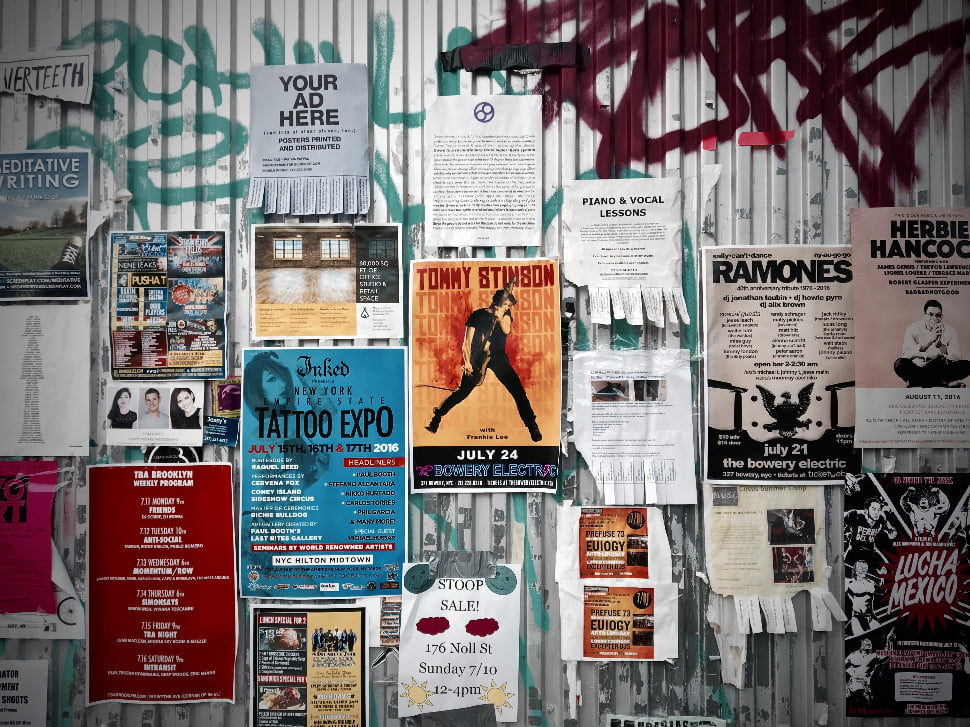 Why Advertisements a so Important
Some would say that advertisements are the lifeblood of a business. And they have a strong point. If no one knows your company's products, services, and prices, it would almost be impossible to make a profit. You'd just be another unknown company, lost in the crowd.
But with great advertisement campaigns, you can reach every customer in your target markets. You can even put your company in a position to achieve the highest ROI. Effective advertisements reach their intended audience and produce the desired effect.
Different Types of Advertisements
There are tons of different types of advertisements that you can use to build brand awareness. You must be strategic when deciding which type of advertisement will best suit your needs. Here are just some of the types of ads you can explore:
Print advertising
Direct mail advertising
Television advertising
Radio advertising
Podcast advertising
Mobile advertising
Social media advertising
Paid search advertising
Display advertising
Outdoor advertising
Product placement advertising
Effective Advertisement Tactics to Promote Your Business
Activating advertisement tactics to promote a product or service is a strategic approach. Marketing and advertising professionals often develop, implement and adjust advertising tactics to achieve specific objectives.
1. Digital Ads
Digital ads are mostly seen on mobile devices, computers, and tablets. Here, you're allowed to use photos, videos, animations, and so on.
This is the most flexible way of advertising on the market because it can be modified and geared toward any audience. It's also easy to track an advertisement's development by the clicks it receives in a certain amount of time. Digital ads can be placed on websites, social media sites, and mobile apps.
2. Print Ads
Although a more traditional advertisement tactic, print ads can still be quite effective and offer a relatively low cost.
If you want to stand out among your competitors, your print ads need to be eye-catching and provide a clear message. Examples of print ads include book covers, magazine advertisements, or billboard signs.
3. Cold Calls
Cold calling involves calling new customers who have no previous interactions with your brand or business to inform them about your products and services. This tactic requires a lot of work and patience.
You will need to determine the best times to call potential customers and what to say when you're on the phone.
4. Vehicle Ads
Placing ads on public vehicles is an effective advertising tactic for several reasons:
Likely to reach a high number of potential customers
Makes use of high-quality and creative visuals
Cost-effectiveness
5. Pay-Per-Click (PPC)
PPC advertisements involve partnering with ad placement agencies to display digital advertisements on various web pages. You then pay the agency every time someone clicks your ad.
Advertising with this tactic can be effective in targeting specific audiences based on their internet browsing habits.
6. Sponsorships
Sponsorships are a great way to help drive interest in your business and gain new customers, especially if you are starting.
Teams and organizations often get business sponsorships to help pay for equipment and support their local activities. This is in exchange for branding and advertising. Businesses can also choose to sponsor webinars, festivals, and concerts.
7. Endorsements
Businesses will often opt to get into an endorsement deal with a celebrity or other famous professionals in their field. This is a common marketing tactic because it's a quick, public, and proven way to spread your message and make people take notice.
It requires a little more money, but it can significantly impact your business.
8. Testimonials and Reviews
Testimonials and reviews are essential to advertising because they are an unbiased opinion of the product you are advertising. People tend to trust these reviews and testimonials more than other types of advertising.
9. Emotional Appeals
Great advertisements appeal to your emotions by using compelling visuals, metaphors, and other strategies. These advertisements are more likely to be more effective at motivating you to take the desired action.
10. Bandwagon Ads
Bandwagon ads describe the use of a product or service as a social norm. It plays on people's fear of missing out. And it's a great way to encourage your target audience to follow your call to action so that they can belong to the group.
To Wrap Up
Various advertisement tactics are used by companies and marketing professionals to reach the goals of brands and businesses.
The effectiveness of advertising techniques is imperative to attract customers, boost profits and establish credibility. Try out these tactics and see what will work best for your business style!
Frequently asked questions
What are the 7 common strategies of advertising?
Content Advertising
Native Advertising
Push Advertising
Social Ads
Amazon Advertising
SEM
Pull Advertising
Email Marketing
How do advertisements attract attention?
Advertisers may hire celebrities to promote their products to consumers. Advertisements that use celebrities in promoting a product may attract a greater number of consumers. Ryu, Suh, & Dozier (2008) believe that celebrity images can attract attention.
Which one is the best way to promote a business online?
Keep building your email list (and using it).
Social media marketing is a great way to increase your organic presence.
Make your website SEO-friendly.
Content that is interesting and useful.
Have a look at Google ads.
Advert on social media.
Partners with complementary brands.
What are promotional strategies in marketing?
A promotion strategy is a method used by companies to promote, advertise, and sell their products. It is important that a company chooses its promotional strategy based on factors such as product type, marketing budget, target audience, etc. This is a crucial activity to increase product awareness and increase sales.
What is the most effective way to advertise?
Word-of-mouth advertising is considered to be the most effective form. Strong credibility, high audience attention, and friendly reception are some of the qualities desired from the film.
Which is the most effective medium of advertisement?
TV advertising is a powerful strategy in today's world.
It is a new resource for advertisers to access Global TV Decks.
Based on compiled data, TV has a reach of 70% of a country's population every day, 90% every week, and nearly everybody every month.
What are the 4 techniques in advertising?
The most common advertising methods include emotional appeal, bandwagon pressuring (aka bandwagone advertising), endorsements, and social proof.
What are some effective ways to advertise a business?
Social media
Media relations
Email marketing
Search engine optimization (SEO).
Direct mail
Digital advertising
Press advertising
What is the most cost effective way to advertise?
Use pay-per-click advertising
Join online directories
Share video content on social networks.
Use social networks
Find local businesses
Share photos online
Email marketing
Content marketing
What are the 8 advertising techniques?
conflict
shock
problem/benefit
testimonial/celebrity
bandwagon. This is a propaganda technique that suggests one should do something so everyone else is doing it.
fear
association
anti-ad
What are the qualities of a good advertisement?
It's persuasive
It's original
This is part of a wider marketing strategy.
It's consistent
It's creative
It's an investment
It's promotional
It's targeted
How do I advertise my business for 2022?
Search Ads (Pay Per Click).
2) Social Media Ads
3) Email Marketing
5) Influencer Marketing
6) Podcast Ads
7) Referrals
8) Location-Based Offers
10) Video Content & Advertising
Be sure to fill out your profile.
Add Your Own Branded Hashtags.
It is possible to promote something on other channels through "Follow Us on Social".
You can use unique or brand-named social icons on your website.
Let's promote your social accounts in newsletters and email signatures.
Create Targeted Ads
You can tag your posts with products.
What are the 5 main methods of advertising?
Outdoor and transit
Catalogs, leaflets, direct mail.
Newspaper. Newspaper advertising can gain your business from a wide variety of clients.
Television
Directories
Online
Magazine. You can reach your target market quickly and easily through specialist advertisements in a magazine.
Radio
How do I advertise my small business locally?
Write a blog
Marketing on social media.
Find local listings or directory listings.
Local ads are best.
Plan a direct mail campaign.
Become an email list holder.
Be active with the community.
Encourage a loyalty program.