Blogging is a staple marketing tool for both businesses and individuals. They help businesses generate new leads, increase brand visibility, and establish credibility. They are especially important considering how the digital marketing space is incredibly competitive. Anyone can write a blog, but few can deliver the same quality as a blog copywriter.
This article outlines what a copywriter is and enumerates the benefits of working with one. It also explains the differences that set copywriters apart from other writers. Let's begin.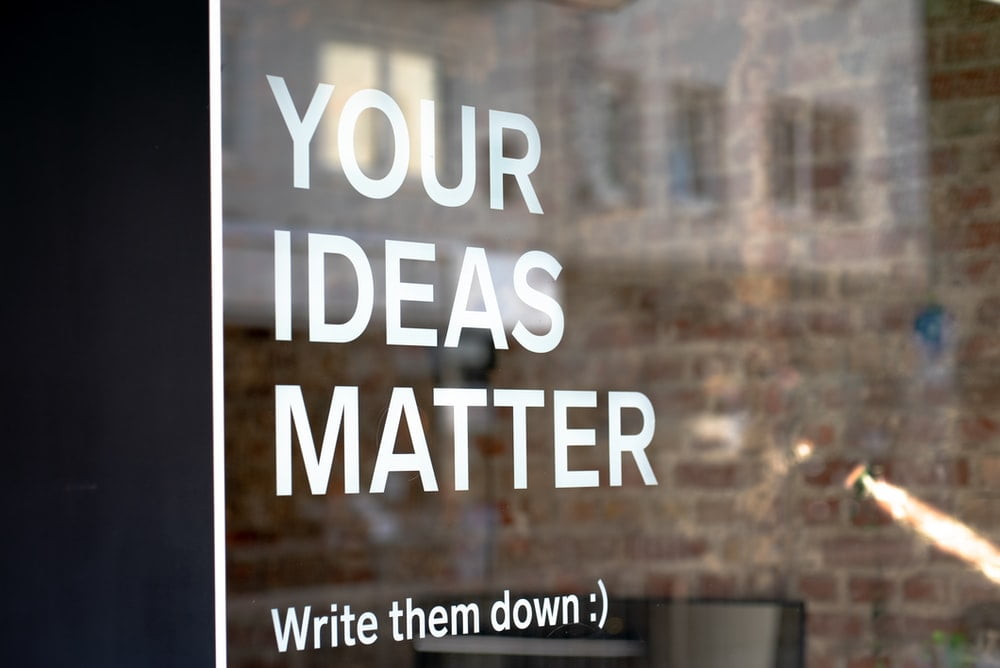 Who Is a Copywriter?
Copywriters specialize in writing sales copy. They are experts in writing and persuasion and focus on increasing conversions. In addition, Copywriting produces content such as landing pages, newsletter emails, headlines, social media posts, and articles. 
They differ from content writers in that their primary purpose is to convince a reader to act on a specific call to action. This can include CTAs like:
Click this link
Buy our product
Share our content
Read our guide
Sign up for our free service
Content writing focuses on connecting and engaging with an audience while copywriting focuses on influencing a target audience's behavior.
Content writers provide readers with relevant information to draw traffic to your website. For example, copywriters explain the benefits of a particular offer to an audience. The former explains the "what do I get?" of an offer, while the latter explains the "why should I buy?"
For example, writers describe a folding phone.
Instead of simply saying, "our phone can unfold into a tablet," copywriting highlights how this feature can benefit its target customers.
A blog copywriter can say, "Our phone can unfold into a tablet to give you more space to perform productivity-related tasks simultaneously. As a result, you can accomplish more tasks without using a bulky device."
Both types of writers are essential to a content marketing strategy, but copywriters specialize in securing conversions. The content they produce has a greater impact on the growth and success of a business because it tips a prospect's purchase decision.
Benefits of Working With a Blog Copywriter
Many writers on the market can create content for any client. However, there are a few unique benefits of getting a copywriter to write your blog.
They Understand Both Sides of SEO
There are two main elements of SEO.
The first emphasizes content relevance and providing value to readers. This helps you attract organic traffic and build customer trust and brand awareness. The other component emphasizes following tried and tested SEO guidelines. This prompts search engine algorithms to rank your website higher on SERPs.
Professional copywriters know how to balance both aspects to satisfy people and algorithms. Blog posts that satisfy both aspects are very likely to enjoy long-term benefits and are more likely to attract quality leads.
Copywriters Create Revenue-Generating Content
The main benefit of working with a copywriter is that they write your content intending to secure a sale. It's one thing to provide information about a product's features and another to explain how they can bring value to a prospect.
Copywriters write blog posts that are more likely to secure conversions. Their blog posts show the people reading their content that the value you offer is worth their money.
They Are Masters of Psychology
Copywriters receive training in Psychology to help them understand the hidden motivators of prospects. For example, they understand the Psychology of selling and that people buy products based on emotion and justify their purchase later.
They can tailor their content and message to appeal to a target audience's values, views, and biases. Understanding a prospect's wants and needs allows copywriters to establish the value of a solution. This also allows them to answer questions convincingly.
A background in Psychology is vital to copywriting because this forms the foundation for persuasion. In addition, training in Psychology gives copywriters the ability to pay attention to details and to craft a response that the reader loves.
Different demographics have varying psychological profiles and therefore require unique approaches to convince them to act.
Copywriters Are Great at Research
Another benefit that sets copywriters apart from other writers is that they are adept at research. They go beyond a simple Google search to understand their focus topic deeply.
They are also comfortable handling data to present them in a manner that is appealing to site visitors. Research is a vital skill for writers because it allows them to determine the best way to approach an audience. It allows them to learn about any topic and create a compelling case through their words.
This is particularly important when dealing with clients and customers from different industries. Each prospect group has a unique persona, and they experience different sets of problems. In addition, they all have varying wants and needs.
It allows copywriters and marketers to focus their efforts on the most effective way to turn prospects into customers.
Hiring a Blog Copywriter
There are two general ways to hire copywriters. You can hire an in-house copywriting team, or you can choose to work with online freelance copywriters. Both approaches are good, but the right approach will depend on your company's particular needs.
In-house copywriters are generally more reliable and consistent because they better understand how to deliver your story over time. In addition, this makes it easy for them to speak to your audience because they know what your audience wants.
Freelance copywriters are ideal for companies that want to get started with projects quickly, and they are also ideal for projects with varying demands. You can scale the number of writers you hire based on demand. Outsourcing also grants you access to expert copywriters with many years of experience.
The Bottom Line
Superior content leads to superior results. You should always consider hiring a blog copywriter to come up with compelling ideas for content.
They create compelling content that has a direct impact on your business. They are masters of writing and persuasion and are some of the best options for companies that want to accelerate their growth.
The life of a business hangs on its ability to develop a compelling copy. So make sure you entrust your content creation campaign to people who know the best way to speak to readers' hearts. Every business needs professional copywriters if they want to start getting greater conversion rates. 
Frequently asked questions
What is a blog copywriter?
It is, essentially, the same thing as blogging and copywriting; both involve the creation and production of sentences and paragraphs for the web and other forms of marketing material (although the latter is strictly web-only, obviously).
Is copywriting a good skill to have?
These professionals have a great deal of hard work to do in writing. Copywriters can create a variety of copy from longer forms of content (like white papers and journal articles) to short product descriptions and advertising slogans.
How do content writers use blogs?
Understand your audience
Check out your competitors.
Plan what topics you will cover.
Find your unique angle.
Name your blog
Make your blog domain your own.
Set up your blog using a CMS.
Personalize your blog
What is the main intent of copywriting?
Promotional copywriting is designed to generate and increase interest in a product or idea with persuasive language. Copy should be intended to persuade the reader, listener, or reader to act. Taking a different approach or buying a product.
Why is blogger used?
You want a blog for your company to rank in search engines. This is a way to share knowledge on a given topic that can make you an expert in an industry. You want to attract visitors to your site and convert those visitors into leads.
Is copywriting the same as content writing?
Content writing and copywriting are distinct from each other in purpose. Content writing is intended to educate or entertain, while copywriting is intended for persuasion. Text ads are typically written in order for readers to take action.
Why is copywriting so valuable?
Consumers aren't interested in copywriting, they are interested in the company's attitude. Offers consumers a look at a brand and shows why businesses are worth the consumer's time. This purpose is ultimately defeated by selecting copywriters because they are cheap or popular.
Can copywriters write blogs?
Marketing Copywriters are working to generate revenue by writing blog posts that have a potential sale in mind, and that's what your business needs in a blog writer. Moreover, copywriters know how their content plays a big role in your marketing strategy.
Is copywriting and blogging same?
Blog posts are created to educate or inform people instead of selling something to gain a long-term customer relationship. A copywriter's goal is to sell products in a short period of time, often without focusing on the wants of (potential) customers.
What is the most important thing in copywriting?
Getting into your target audience's head Many will argue that creating a standout headline is the most important skill a copywriter should possess. But if you don't understand how your target thinks, you won't be able to create a standout headline that speaks directly to them.
How do you write a blog copywriting?
Making Sense of Blogging Tips 73.
EveryTHING is in the Title.
Everything is in the first paragraph.
Keep your paragraphs short and snappy.
Keep Sentences Focused
For Tone, Use Bold, Italic & Underline.
Conversational, But Concise
Make sure you back up everything with data.
What are the 7 copywriting elements that drive sales?
Write Compelling Headlines
Sell your property
Risk Reversal
Know exactly what you are selling.
Limit your reader's choices.
Use Bullet Points
Know Your Audience
What benefits do copywriters get?
Copywriters can help you find your brand voice. Your brand's voice can determine how successful your business is.
Educating Copywriters on Content Types.
A copywriter provides perspective.
Copywriters give you a professional appearance.
Helping You Rank Higher in Search Engines.
How can copywriting help a business?
Consumers and users are ultimately motivated by copywriting. You can sign up for your newsletter and email list, follow you on social media, or even purchase a product from you. Your customers are lead through a funnel when you write copy.
Is Content Writing same as blog?
Content differences between blogging and site content are primarily related to purpose. Blog content's primary goal will inform, but when writing content for websites, the main goal will be to sell your business to your customers.