Content marketing becomes the best way to get the word out as the internet becomes increasingly competitive and creates marketing methods unlike any other. Content copywriting is key to reaching out to the target audience with a digital buzz to attract attention.
We're in an age where content marketing is all the rage, and digital marketing is a serious game.
It makes sense for companies to hire a dedicated content writer to handle their content marketing. This article is a creative guide to enhancing your understanding of copywriting in digital marketing.
What Is a Content Copywriter?
A content copywriter is a professional who is involved in creating unique and attention-getting content that emphasizes the benefits of a product or service.
They help clients create blog posts, ad campaigns, headlines, and website copy to gain new visitors. Then turn the visitors into clients and convert them into loyal customers.
Importance of Content Copywriting in Marketing
Copywriting is the most important aspect of any business marketing strategy. It is not just a series of words that are greatly crafted but a complete method of conveying messages and information.
It is not by chance that the most successful companies have an effective content strategy. Content marketing allows you to build a reputation for your business and position your company on the market.
It showcases how creative, intelligent and persuasive your company is and that you invest your time and energy into great content.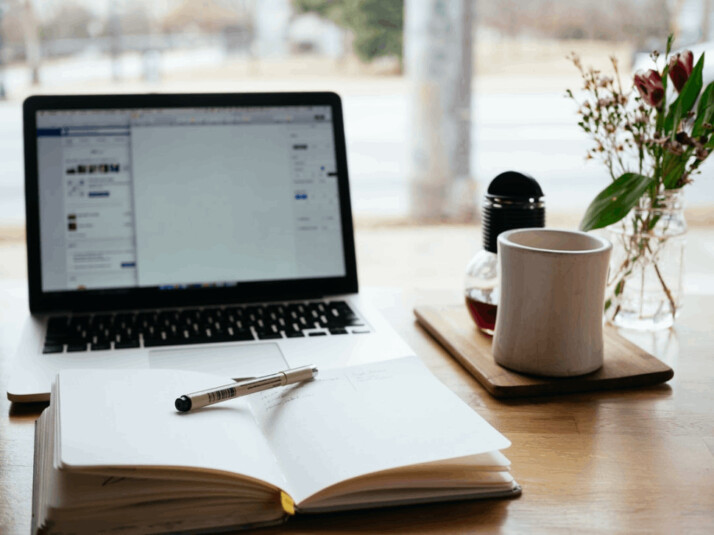 Copywriting Vs. Content Writing — What's the Difference?
Copywriting and content writing both fall under the umbrella of digital marketing campaigns. However, they are not the same form of content and serve very different purposes.
If you plan to utilize digital marketing to advertise your company, you must become familiar with the subtle differences between content creation and copywriting.
To promote your business via digital marketing, you must learn the subtle differences between copywriting and content writing.
Copywriting
Copywriting is a specific process of writing and creating content to persuade people to take beneficial action. Its goal is to drive sales by using concise and convincing language. Superiority, gratification, trust, fear, and happiness are popular emotional hooks used in copywriting. Effective copywriting requires a solid understanding of your target audience and brand strategy to evoke the required emotion in the customers.
Some common copywriting examples include:
Social media ads
Product page copy
Landing pages for ads
Sales emails
Headlines
Video scripts
Pop-up messages
Content Writing
Content writing is about informing or amusing the audience, piquing their curiosity, and encouraging them to check out your business. Its primary focus is not to drive sales but to increase followers or potential leads. It involves storytelling, branding, and SEO.
In content writing, you need a voice that suits your audience. You must know when to use logic and emotion in the funnel and a sound understanding of search intent.
Some common content writing examples include:
How-to articles
Reviews
Case studies
Interviews
Newsletters
Complete guides
FAQ pages
Is a Content Writer a Copywriter?
When you want creative content to drive sales for your business, a content writer is not a copywriter because content writing is different.
Having said that, any writer will specialize in particular fields, as is the case with most professions. You wouldn't seek a technical writer to draft a horror play.
That is not to say that a writer cannot write in other genres. Many writers are proficient in both copywriting and content writing but excel more in one or the other. You want an expert who can master the precise type of wordplay you require.
Conclusion
Content copywriting is now an essential aspect of all types of marketing, from traditional to digital marketing. We live in an era with an increasing number of people on social media and the internet.
It's important to understand how to create content that can get people talking and be shared amongst the people they know. If you think you're up to the task, start looking for online content writing opportunities that best fit you.
Explore All
Ad Copywriting Articles