Copywriting is about harnessing the power of words. Copywriters deploy the most powerful, persuasive, and impactful language to convey the message that their client wants to convey.
Advertising copywriters are supposed to provide the best, most exciting, and most effective messages to their intended audience, most often the consumer.
The advertisers with the most effective messages are more favorable to enter into profitable deals with their customers.
Copywriting and advertising go hand in hand. Advertising agencies are continuously on the lookout for copywriters with creative mindsets.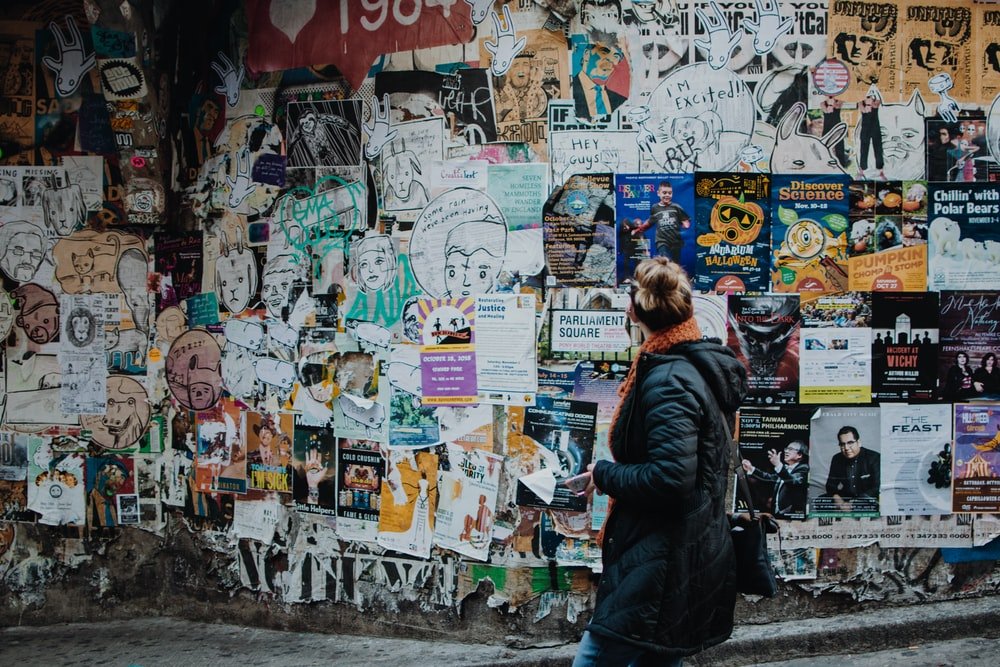 What Is Advertising?
Advertising is a creative marketing communication that announces, markets, and sells a product or service to consumers.
Studies have shown that advertising can shape consumer thinking and behavior powerfully. This is done by encouraging brand allegiance, purchase, and redefining concepts, values, aesthetics, attitudes, and motions.
Advertising targets specific audiences to create an exchange. It includes, but is not limited to, disseminating messages about products and services, informing audiences about certain occurrences, or advertising to increase social interaction.
Functions of a Copywriter in Advertising
Copywriters are responsible for generating the words, slogans, and audio scripts that go with ads. They work with art directors to develop ideas for and finish effective ads. 
A conventional advertising concept uses words and pictures. It requires imagination and a genuine understanding of the people it is meant to reach.
Copywriters must understand what the client wants because the idea is what gives the ad its style and personality. Copywriters need to be able to write long pieces and rewrite very technical topics. 
 Other job roles include:
Speaking to clients and their key messages, as well as their intended audience, with account executives.
Comprehending who they are selling to and what their competition is up to.
Working with other creative team members to brainstorm visual and written concepts.
Presentation of storyboard with copy possibilities to clients.
Copy amendment until the client is satisfied with the final product.
How to Become a Good Copywriter in Advertising
Being a copywriter demands you to be aggressive, passionate, imaginative, committed, and knowledgeable.
There are countless writers in the field, but there is a paucity of talented ones. If you believe you are capable, now is an excellent beginning moment. The following tips may assist you in launching your copywriting career in an advertising firm.
1. Enroll in a Course on Copywriting
The idea of having an academic background in the field where you decide to work is quite necessary in some cases. This is because you are taught the mechanics of the language and the effect it will have on your intended audience.
2. Establish a Portfolio
Having a collection of your best work will prove invaluable. Showing your writing ability to agencies and companies will increase their confidence in your abilities if you have previously worked for multiple companies.
Consider your portfolio to be your report card, which recruiters will thoroughly evaluate. Include as many distinct elements as possible. This is because advertising companies work with several brands. If your portfolio demonstrates the variety of material you've written for brands in various genres, it will speak volumes about your talent.
3. Be Receptive to Small Jobs
Small jobs refer to internships. Numerous ad agencies like to evaluate prospective employees before hiring them permanently.
These opportunities can help you gain knowledge and build your portfolio. Therefore, you shouldn't turn them down.
The majority of these internships are compensated. And if you intend to study relevant courses, be sure to complete as many internships as possible throughout your graduate years.
This will ensure that you are not considered a "freshman" even after graduation and will enhance your portfolio.
4. Stay Current
Online content has grown exponentially over the past decade, producing an unprecedented need for copywriters. Search engine optimization is a major factor in this development (SEO). Good, well-written content helps businesses retain customers and improve Google results.
SEO, social media, and other digital marketing are constantly evolving, and writers who keep up with these developments will have an advantage.
5. Use Social Media
At the very least, follow the company you'd like to work for on social media platforms like Twitter, LinkedIn, and Facebook.
Using social media to create a relationship with a person is excellent, but don't cross the line between enthusiasm and harassment. Additionally, you can find new copywriting positions on Twitter.
To Wrap Up
Advertising is all about perception, and the copywriter is responsible for seeing that the objective is achieved.
The copywriter is responsible for reviewing a brief, finding the niche, and convincing readers that the company's message is worth their time.
Advertising and copywriting are complementary. Copywriter positions in advertising agencies are not everyone's cup of tea. You must have enthusiasm, creativity, commitment, and initiative.
Frequently asked questions
Do copywriters write ads?
Copywriters create words in digital and print advertisements. The company develops brochures, website ads, and billboards as well. Company jingles, product descriptions, and slogans might also be part of other jobs.
How do copywriters find clients?
6) Social media
1) Friends and family
The business park at your local business park.
2) Businesses you patronize
5) Business networking events
3) Your local downtown
7) Know what niche industries you want to work in.
Through content-site profiles
What does a copywriter do in advertising?
Copywriters are required to write clear and concise copy for ads, marketing materials, and websites, for virtually any audience and industry.
Is copywriting a good career?
Working as a freelancer or for a business could be very lucrative. The client's budget will vary based on their company or the size of the campaign. Many companies are just starting out with a smaller budget like any industry. There are medium and large businesses that are more established.
What is the difference between content writer and copywriter?
Copywriting and content writing are primarily distinguished by purpose. In contrast, content writing is intended to educate or entertain, while copywriting is designed to persuade. Text ads generally involve copywriting to compel readers to take action.
How do I start out as a copywriter?
Cover the Basics
Copywriting Business: What You Can Do.
Choose Your Services
Develop Your Brand
Establish Your Rates
Samples of Your Writing.
Develop an online portfolio.
Sharpen Your Skills
Can copywriting make you rich?
You don't have to rush through copywriting when you're starting out, though; it can be a lucrative career. The way you can make a few hundred or even a couple thousand dollars per month is to do it on the side.
Are copywriters in demand?
Copywriting is one of those skills that will forever remain highly sought after. The figure will continue to grow in the future. Statistics predict that the job market for copywriters will grow by 7.6% by 2026. As you can see, every business out there requires a copywriter to promote their products and services.
Do copywriters create ads?
Copywriters may have the responsibility of brainstorming objectives for advertisements and marketing campaigns, often working in conjunction with graphic designers.
How do you make 6 figures as a copywriter?
How long does it take to become a copywriter?
College, Training & Certification To earn a full-time job as a copywriter, you need a four-year bachelor's degree. No licenses or certifications are required, but it helps to gather experience and samples of previous work.
How many hours do copywriters work?
freelance copywriters can work 40 to 40 hours a week, but it is beneficial to start by working 20 or 30 hours per week so you can allocate time for non-billable tasks, like making phone calls or sending emails.
How do I become a copywriter with no experience?
If you're good (or outstanding), your earning potential is virtually unlimited ( ask any salesman). You don't need a degree or qualification to do copywriting as a career, but you do need to practice and learn how to write a good copy.
What is an SEO copywriter?
SEO Copywriting is the practice of producing optimized content that is designed to appeal to humans and search engines. Therefore, Google understands SEO copywriting.
What skills are needed to be a copywriter?
Research skills
Communication skills
Interpersonal skills
Creative thinking
Strong writing skills
Technical skills
Learn to write well.
Problem-solving skills