Copywriting is a competitive industry where complacency could spell disaster for your career. Expanding your knowledge is essential if you need to gain the upper hand in today's market. These copywriting books contain ideas that will help improve your writing. 
But before we get to them, let us set the tone by providing you with a brief refresher on a few fundamentals.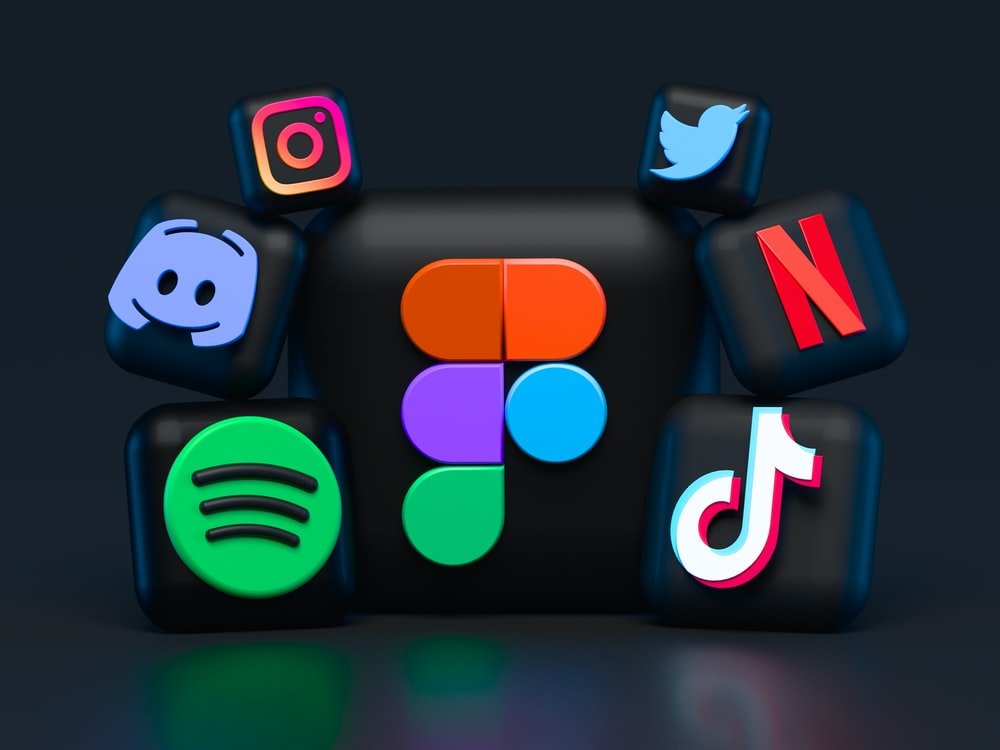 What Is Copywriting?
Copywriting refers to the art of translating a business's goals into successful sales and advertising copy. It uses structure and language to communicate a targeted message.
Copywriting requires persuasion, sales, and marketing skills, including the art of developing creative messaging that leads to sales.
A complete marketing strategy includes brand design, content marketing, search engine optimization, and growth marketing. Copywriting holds all these elements together because it converts readers into clients and generates the sales needed to justify marketing spending.
Effective copywriting allows businesses to share their products with the world and tell their stories. This helps readers determine whether they like how a company promotes its product.
Copywriting Vs. Content Writing
It's a common misconception that both these types of writing are interchangeable. Each has a different approach, style, and purpose. Knowing the difference will allow you to determine the right writing strategy for you.
Copywriting refers to any writing that attracts the attention of a particular audience. Its primary purpose is to sell a product, service, or brand and to persuade readers to buy or use them. They can also ask for a direct response from prospects.
Some copywriting examples are Facebook ads, letterheads, landing pages, email newsletters, brochures, and slogans.
On the other hand, content writing is a general form of writing that focuses on building rapport with an audience. Content writing achieves this by providing people with important information and creating a positive brand image. It also aims to increase a website's domain authority.
Some content writing examples are blog posts, social media posts, articles, press releases, e-books, slide decks, and videos.
In short, content writing builds customer trust while copywriting persuades leads to take a call to action. (i.e., purchasing a product or subscribing to a service)
Both ways are tools essential to every marketing campaign. However, while they look simple to write, it takes a lot of creativity and skill to get clicks.
Reasons to Learn Copywriting
Learning copywriting will allow you to become a better writer overall. In addition, it will enable you to improve your content marketing process. Because copywriting can make or break a business, expert copywriters are in high demand. This means that copywriting jobs pay well.
But besides the extrinsic rewards, studying copywriting courses teach you to:
Write good product descriptions
Create relevant content
Build an online and offline presence
Improve company image
Write powerful headlines
Come up with attention-grabbing headlines and titles
You can use these skills to start your copywriting agency. Marketers can apply copywriting principles, concepts, formulas, and techniques to improve their content. They can even start freelance work if they want.
Copywriting Books That Every Marketer Needs to Read
Copywriting requires more than the ability to write. It requires the ability to write persuasively. We recommend these copywriting books in no particular order or rank:
Ogilvy on Advertising by David Ogilvy
The Boron Letters by Gary Halbert
The Z-Letter by John Carlton
Scientific Advertising by Claude Hopkins
The Elements of Style by William Strunk Jr.
Influence by Robert Cialdini
Predictably Irrational by Dan Ariely
The Copywriter's Handbook by Robert Bly
The Ultimate Sales Letter by Dan Kennedy
Tested Advertising Methods by John Caples & Fred Hahn
Breakthrough Advertising by Eugene Schwartz
The Everything Guide to Writing Copy by Steve Slaunwhite
The Advertising Secrets of the Written Word by Joseph Sugarman
Made to Stick and Switch by Chip and Dan Heath
The Adweek Copywriting Handbook
How to Write a Good Advertisement by Vic Schwab
My Life in Advertising by Claude Hopkins
Everybody Writes by Ann Handley
Wired for Story by Lisa Cron
The Power of Moments by Chip and Dan Heath
The Opposable Mind by Roger Martin
Persuasive Online Copywriting by Bryan and Lisa Eisenberg
Content Rules by Ann Handley
Thinking Fast and Slow by Daniel Kahneman
Many books on this list have been printed even before the internet. Most of them are over 30 years old. Even then, the pieces of advice they contain are still relevant today. They also cover examples of winning ads, the Psychology of selling, and copywriting tips and tricks.
The Bottom Line
Whether you're starting as a copywriter or a seasoned copywriter, there's always something new to learn from these books. Many of them are easy to find, and some of them are even free.
This long list of time-tested classics is great for copywriters as well as content creators. They are some of the best copywriting books available.
Remember that each author has their understanding of copywriting, and that's the beauty of it. – By reading different books, you also learn how to craft various types of copy and this will help influence the way you write.
Each resource has wisdom and practical examples to offer, and they teach readers the hard skills necessary in copywriting. Follow their knowledge and try to master them if you can. 
Frequently asked questions
What is a copywriting book?
By Bryan Collins. Copywriting books teach people how to write words that sell. These titles are rounded up in this article. Some instructions will make it easier to write a sales page, landing page, an email series or even a book description.
How do you write a seductive web copy?
Please describe your ideal reader.
Provide a comprehensive list of features, benefits, and objections.
Provide an attractive value proposition.
First draft
Edit your copy
Optimize your copy
Picking up more customers..
How do I become a book copywriter?
by David Ogilvy
One of America's Top Copywriters presents The Adweek Copywriting Handbook: The Ultimate Guide to Writing Powerful Advertising and Marketing Copy.
Everybody Writes: The Go-To Guide to Writing Ridiculously Good Content.
Copybook: D&AD.
Who is the highest paid copywriter?
Clayton Makepeace. Clayton has spent more than 40 years direct-response. In the alternative health, financial, and information product industries, his promotions have generated over $1 billion in sales. Clayton doesn't simply write bad copy.
Can copywriting make you millionaire?
I recognize it can. However, you get what you put in out, as I said in the beginning of this article. Do not expect to make a million dollars in your first year. To charge big bucks, you need to build sufficient experience, expertise, and social proof.
How can I practice copywriting?
Identify your audience
Write concise and appealing headlines.
Take precautions when using negative numbers.
You should talk more about them than you do.
Influence their emotions and their experiences.
Speak their language
Trim the fat where possible.
How do you write a Webcopy?
Keep in mind the scanning.
Your readers should get what they want.
Place the most relevant information at the top of your content.
Keep things simple with your sound.
Eliminate the jargon
Research your keywords
Format your content properly.
Assemble your web content to be cohesive.
Why is breakthrough advertising so expensive?
By 1966, the price of used copies of Breakthrough Advertising had a limited run, but has since become a cult classic in the marketing industry. Amazon sellers are listing the book there and dropping shipping it from the Titans Marketing reprint.
Can copywriting make you rich?
You won't have to go all in when you start, but copywriting can be a lucrative career. Earning a few hundred, if not several thousand dollars a month on the side can be achieved in as little as a couple of hours per week.
Is copywriting in demand?
Copywriting is a skill that will always remain highly sought after. The population will continue to grow in the years to come. Statistical data indicates that copywriters' job market will grow by 7.6% by 2026. Every business out there needs a copywriter to promote their services and products.
What is copy in copywriting?
The term copy refers to any published text, either digital or printed. Copywriters are those who specialize in advertising and marketing copy. Copy is available on more than just ads: you'll find text on websites, articles, and books as well as many other kinds.
Who is the best copywriter?
Eugene Schwartz
Joe Coleman, Clayton Makepeace, Gary Halbert.
Claude Hopkins
Leo Burnett
David Ogilvy. David Ogilvy is often referred to as "The Father of Advertising" for his compelling advertising copy.
Drayton Bird
What are the different types of copy writing?
B2B copywriting
Ad copywriting
Direct response copywriting
Website copywriting. Copywriting for websites is a key skill for marketers.
SEO copywriting
Product copywriting
Social media copywriting
B2C copywriting
How long does it take to master copywriting?
While it may be essential to consume some fantastic copywriting materials, once you have devoted 12-15 hours to reading, you've learned just as much as you're going to learn from reading. It's time to start. Write more copy, attract clients, and write more copy.
What should a copywriter read?
Both Dan and Chip Heath made this to stick.
Gary Halbert: The Boron Letters.
It was an influence of Robert Cialdini.
It's Never Split the Difference by Tal Rahz and Chris Voss.
David Ogilvy, Advertising by David Oglevy.
Jennifer Havice. Finding the Right Message.
Advertising by Eugene Schwartz.