Copywriting incorporates creativity and written language into crafting advertising and marketing material that achieves the desired result. A compelling copy appeals to the public interest. The brilliant copywriting examples in this piece will inspire you to come up with winning copies.
This guide discusses copywriting and highlights some excellent examples that can help create irresistible and magnetic sales copies.
What is Copywriting?
Copywriting is a marketing strategy that involves creating persuasive writing to motivate individuals to take action. It is also an act of writing text or creating content for the sole purpose of advertisement.
Many of what we read online are carefully planned out copies. Free reports, newsletter emails, WebPages prompts that say to 'learn more,' and others like those are all persuasive copywriting.
Some things you hear while watching an advert on TV or listening to the radio are copywriting in action.
Who is a Copywriter?
A copywriter writes sales copies for advertisements, promotional or marketing purposes. A good copywriter studies the target audience, the competition, and the brand's products to craft a compelling copy that will convince people to buy.
For effective copyrighting, one must have an in-depth understanding of the business and its target audience.
How to Write Good Copy
1. Be conversational
People prefer that you communicate with them rather than regurgitate facts. Show your audience that you understand their pain points by writing a copy that reads like an interaction. Employ the use of the pronouns like "You/Your" for more effectiveness.
2. Keep it simple
Simplicity is admired in every writing. Write shorter sentences and paragraphs rather than lengthier ones. Your sentences should be direct and easy to understand.
3. Offer value
Don't rant all day about the outlook of your products or service and fail at telling potential clients about the benefits. The product's value will eventually convince anyone to patronize you. Assuming you are writing a copy for a hair product, you'll have to focus on talking about how the product can enhance hair growth.
3. Avoid abbreviations like the plague
Not everyone will understand your abbreviations. To make your copy effective, avoid abbreviating words. Use standard terms that your audience will understand.
4. Create an outline
Don't just start writing without a guide in place. Note down key points to include and in what part of your copy they are to be included. Outlines will remind you not to go out of line.
5. Don't exaggerate
When writing, avoid overstatements that are close to telling a lie. If you exaggerate, you will likely lose your audience's trust. A simple truth has a higher tendency to win your audience's attention.
Copywriting Examples That Worked
Here are some copywriting examples of popular brands that worked and why they did. These examples offer a great insight into the logic of approaching a sales copy and the best practices for crafting a compelling one.
Article & Landing Page Copywriting Examples
1. Convertkit
ConvertKit is a marketing conversion platform for content creators. Their website conveys a lot of information in a small space. ConvertKit's landing page works because it creates a unique offering to specific target markets to help increase engagement. The brand addresses its audience of authors, podcasters, and musicians by offering a free trial.
2. Dropbox
Dropbox provides file storage and collaboration tools to its users. Their landing page copy begins with the phrase, "Keep life organized and work moving—all in one place." A call to action that reads "find the right plan for you" follows the copy, making it easy for users to choose. Dropbox's copy works because it created a compelling offer by combining an attractive opening statement with a call to action.
E-commerce Copywriting Examples
3. Barkbox
Barkbox deals with dog supplies. It offers monthly subscriptions containing a box of dog supplies. The brand uses appealing website animations and cartoon-style graphics to describe its service. The text is written clearly with bold characters. Barkbox's copy works because its website is visually appealing with text that does not detract from its aesthetic.
4. Dyson
Dyson offers innovative home products such as vacuum cleaners, fans, and hair dryers. The website describes highly technical details in a readily accessible manner. It also displays real-world examples of how its products can be used. Dyson's copy works because it helps the customer visualize using the product.
Headline Copywriting Examples
5. Fizzle
Fizzle is a platform that allows independent creators to build an online presence. Their website headline "Earn a living doing something you love" effectively introduces their services. This statement appeals to prospects' motivation; since they agree with it, they're drawn to the website.
6. Mixbook
Mixbook produces graphic products like cards, calendars, and photo books. Its headline "Beautiful Designs Made Easy" is attention-grabbing and appeals to prospects. Mixbook's copy gives the target audience a reason to use its services.
7. Oscar
Oscar is an insurance platform that connects individuals with health insurance plans offered by brokers and providers. Their headline, "Get health insurance that just makes sense," addresses their target audience and inspires action.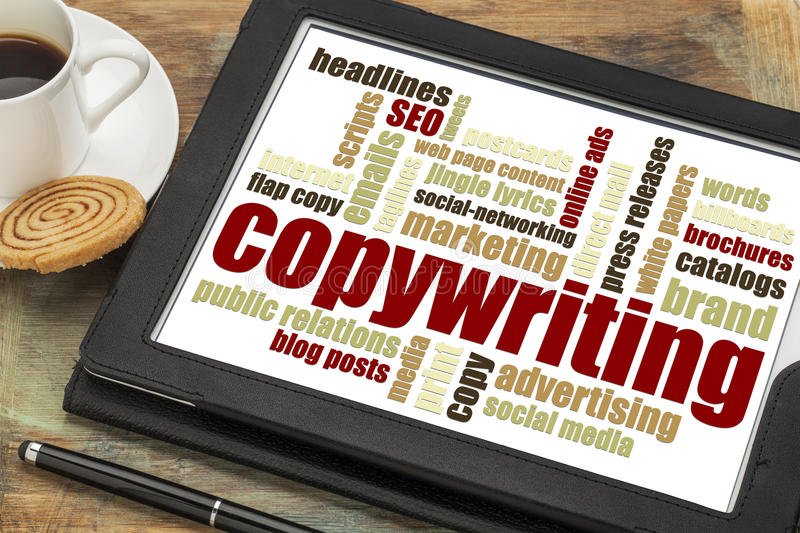 To Wrap Up
Understanding the basic techniques needed to write an excellent copy that provides value to your audience is essential.
With the tips and examples in this article, you can effectively communicate your brand's products and their benefits to your audience! Constant practice and research will make you an expert in no time.
Frequently asked questions
Where can I get inspiration for copywriting?
3) Innocent Drinks Labels
4) The J. Company's Product Descriptions.
1) Ben & Jerry's Flavor Descriptions.
8) ThinkGeek Product Descriptions
7) Songza Playlist Descriptions
6) The Oatmeal Comics
5) Seamless Subway Ads
2) McSweeney's Rants
What are the elements of copywriting *?
Headings in copy should tell you what it means to you in very few words, ranging from 3 to 30 words. Body copy Keep your body copy consistent by putting it in the heading. Provide details of all the features and benefits that you are seeking.
How can I make my copywriting interesting?
How does this copy solve your problem? If so, what is it?
Selling transforms someone's life.
Use short sentences
I suggest using words that create a clear picture in users' minds.
Start slowly!
Write only when you have nothing to say doesn't work.
What is content writing example?
Content writing is the art and science of creating content for digital media. Blogs, scriptwriting for videos, emailers, social media posts, whitepapers, etc. are examples of content writing on the digital front. In order to grow a brand online, all of these are important.
What should a copy writer focus on selling?
The benefits should be prioritized over features.
Answer customers' questions
Use natural language and a friendly tone.
Use power words
Create a headline and a subhead.
Tell a story
Use a simple scan tool to make your page easy to scan.
What are the 6 core copywriting skills?
Adventure and Curiosity
Here are some essential skills for picking up.
Understanding the User Experience.
Refined Writing Skills. As a great copywriter, you must write well.
Stellar Research Skills
Writing With Empathy
One can create something new, even if it's old.
What is a good copywriting?
Write well-written copy, with clear thinking and simple language that connects with your readers and moves them to engage with your company. Once you understand the core needs of your customers, you can begin to determine what content your business includes based on the intent of your potential customers.
How can a beginner start copywriting?
Keep Writing
Focus on the benefits, not features.
Maintain Conversational Copy
Use Hemingway's Help
If possible, tell stories.
Do Competitor Research
Master Subject Matter
Know Your Value
What is designing and copywriting for ICT project?
Use of information and communication technologies (ICTs) in the areas of socioeconomic development, international development, and human rights. Copywriting ICT Project. It is written content delivered through online media and print materials.
What are the 7 elements of copywriting that drive sales?
Write a check on your reader's choices.
Sell the property
Know Your Audience
Risk Reversal
Write Compelling Headlines
Know What You Selling.
Use Bullet Points
What is creative copywriting?
Creative copywriters are "writers" who write clever, catchy and captivating words that sell something or enhance a customer's experience with a product or service. (As my definition of creative copywriter here at Honey Copy may be misleading.).
What are some examples of copywriting?
Brooklinen's Wordplay
The landing page copy from Tuft & Needle.
Description of Death Wish Coffee's Process.
Huckberry's Storytelling
BarkBox's Audience Understanding
Bombas' Catchy Copy
Comedy by Chubbs
Bellroy's Corporate Copy
How can I improve the copywriting to attract users attention?
Profit from the benefits of your product.
Use your competitors' weaknesses.
Know your audience
Convert W.I.IF.M. Is This What Is In It For Me?
You should focus on yourself more than you will.
Understand your medium
Avoid T.M.I. (Too Much Information).
Call for action
Who is the best copywriter?
Claude Hopkins
Leo Burnett
Drayton Bird
The making of Clayton Marshall, Gary Halbert, and Joe Coleman.
Eugene Schwartz
David Ogilvy. Ad copy designer David Ogilvy is often considered the father of advertising, known for his compelling advertising copy.
How do you write a copy of an event?
Keep in mind your audience.
Value-added
Don't be afraid to steal.
Use a catchy headline.
Color a picture of yourself that will engage the reader.
Use short sentences and bullet points to make it readable.
Remember SEO
Don't forget to take action.