Headline copywriting is a skill. No, we don't mean playwriting. We mean, it's a skill that requires extreme attention to detail. And it's one few marketers seem to know much about. 
Most are producing lackluster headlines that are little more than clichés. When it comes to writing headlines, it's the difference between a professional wet painter and a beginner.
There are an infinite amount of methods to write the best sales headlines. But, first and foremost, how do you craft a sales headline?
For many years, certain types of headlines have regularly proven themselves. These headline formulas can give you an advantage in convincing someone to read and respond to your material.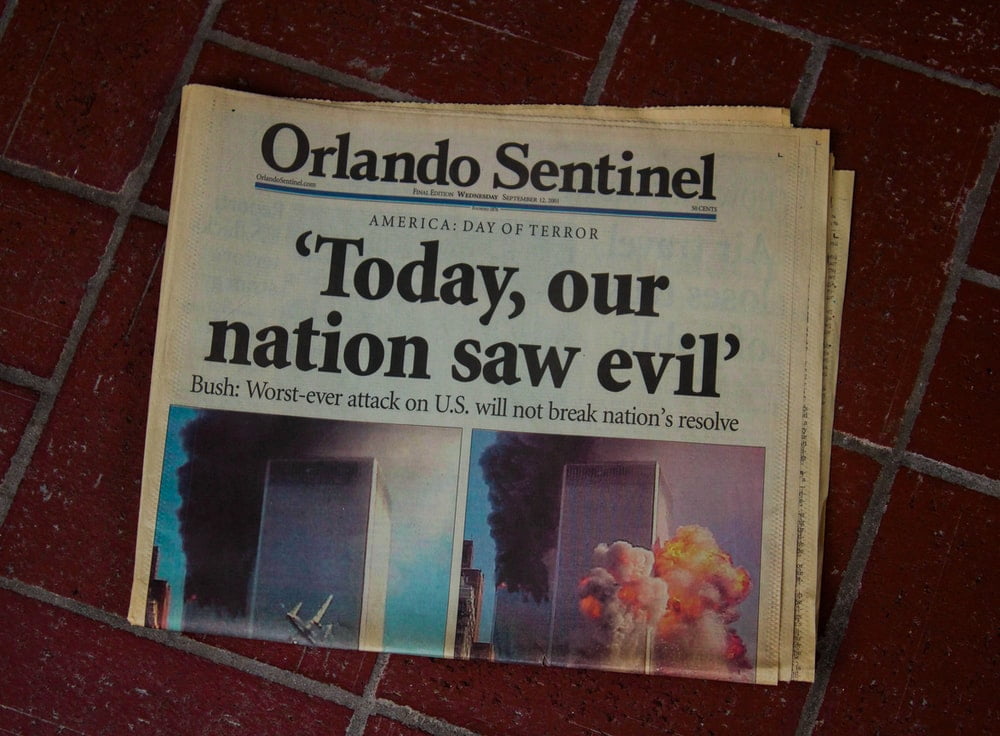 Why Is the Headline so Crucial?
Still not sure why the headline is so crucial and why you should spend so much time determining the best one for your audience?
Consider the following:
If your title does not pique the reader's interest, they will not read the body of your content.
If you wrote something fantastic, it needs an equally fantastic headline that entices people to read it.
Copywriting Headline: How to Write the Most Effective Sales Headlines
Good headlines intrigue the reader with a teaser that immediately gets their attention.
Bad headlines are forgettable, and the reader never scrolls down. There is a fine line between grabbing readers' attention and alienating them. It takes creativity, strategic planning, and experience in your field to come up with a headline that seems just too good to be true.
Ultimately, good headlines compel attention and work their magic in the sales process. Here are some key points to note:
1. Write Succinctly
Don't beat around the bush. If your headline is too long, people will get bored and decide not to read it. Pithy, quick headlines are more enticing than lengthy ones. However, if your headline is too short, many people will have difficulty understanding it.
The straightforward headline gets right to the point. It works incredibly effectively with compelling offers, well-known brand names, and product or service kinds that the reader is already familiar with.
2. Is the Benefit in the Headline?
In your headline, you should be able to spread all the benefits to the reader. Transforming your main benefit into a headline is one of the first tactics for writing the most acceptable sales headlines.
You have the best possibility of identifying and preparing the correct audience when you state your benefit upfront. Plus, even if they don't read anything else, they've seen the best-selling point of your copywriting offer.
If you're having trouble making this type of headline, that's a sign you need to think about your product or service a little more.
People enjoy reading newspapers and periodicals online because they are interested in current events. It's simply human nature. We're intrigued. We always want to know!
Casting your headline as news rather than an advertisement can have the same tremendous appeal as a feature story.
And the product or service does not have to be brand new to qualify as news. It only needs to be new to your reader.
4. Use the "how-To" Instinct
The how-to title taps on the desire that most of us would like to somehow better ourselves or our lives. The key here is to focus on a need or want and promise to meet that need or desire.
But be cautious. The how-to must emphasize the benefit or result rather than the procedure itself. Consider the following example:
How to eat what you want and still lose weight.
Ways to write copies that convert in 10 minutes.
How to make money blogging in 2022.
5. Ask a Thought-Provoking Question
Some of the most potent sales headlines actively involve the reader by asking questions. Your inquiry, however, cannot be random or creative.
It must be directly and clearly related to the product's main benefit. It should also nudge the reader to say "yes" or "I'm not sure, but I want to know more."
For example:
Do You Make These Six Common Food Mistakes?
Have you recently received a speeding ticket?
How Do You Determine Which Stock Investments Are Best for You?
6. Use Instructive Headlines
Sales copy frequently falls flat because it fails to instruct the reader on what to do. This headline type allows you to be straightforward while providing a benefit and commanding posture.
It's not conversational; it's dictatorial — but in a clear acceptable way that readers have grown to expect.
Grow Your Instagram Page to 100k followers in 30 Days
Call for Free Consultation Today
7. Provide Useful Information
Let me reveal a tiny secret to you. The majority of individuals do not desire information. I know you've been told otherwise, but it's true. People are already drowning in a sea of information.
People crave a sense of order and regularity in their life. We wish to have control over our surroundings. As a result, we look for secrets, hints, laws, rules, and systems that promise to help us take control and make sense of things.
Take note of how these headlines promise information that delivers.
The Top 5 Ways to Make Money Online
Free Masterclass to Put an End to Your Money Worries Forever
8. Provide an Honest and Enthusiastic Testimonial
A testimonial headline can help you with two things. First, it provides a third-party endorsement of your goods or service to your reader. Second, it relies on individuals who are curious about what others say.
Consider the following testimonials:
"The best design program ever made available."
"This diet program was effective for me. It might work for you as well."
"It's the first personal financial book that made sense to me."
A variation on this method is to write a headline in the first person and surround it with quotation marks. Online testimonials make your title more engaging and increase readership.
9. Add a Little Extra to Validate Your Proposition
People are skeptical of sales copy, with good reason. Most copywriting are either erroneous or just dishonest.
To break through this skepticism, add something extra to your headline that appears out of place yet rings truthful.
10. Show Your Relevancy
People want to know they're in the proper place right away. So, the better you know your target prospect, the more specific headline you can create for them.
Assume you're talking to someone in person. What would you say to pique their interest and keep it?
To Wrap Up
Copywriting headline is the most effective tool for promoting your brand or business. The headline, typically the first sentence of your copy, is the commitment to readers.
Do your best to make sure not only the headline satisfies its purpose but also that it sells your product, business, or service. Follow the ten tips above to create the best copywriting headline. 
Frequently asked questions
What are some catchy words?
Excitement
That is, any emotion.
Happiness
Anger
Curiosity
Sense of emergency
What is the rule of thumb in creating your headline?
It takes three to ten words a headline to be effective (though I aim for somewhere between the middle and the top of the headline). Having a five-to-seven word headline is my favorite. Some people need to be cautious about the word count, especially when writing for the web or email.
What is a copywriting headline?
The headline is used to describe an article, newsletter, or other article. Copywriting is based on this element, and it is seen first. Copywriter headlines aren't just a string of words.
What makes a strong headline for a flyer?
A strong headline that addresses "why" or "how-to" will be sure to be successful because it will provide readers with solutions, solid information, or sound advice. . You encourage readers to take the first step toward a sale instead of commanding them.
What makes a strong headline?
The headline should be specific When people find it, they're likely to make a snap decision: Do I care about this? Be specific – include enough detail so that they can connect to the story and decision. You might think it's better to have details that make people click.
What is an eye catching headline?
An article headline contains elements that lead readers to read a catchy title. An effective headline may be essential to your content. You can draw in readers by providing a catchy title that explains what's inside and what value the reader can enjoy from clicking on it.
What is a main headline?
Headlines are top-level headers on articles or content that state the content of an article or piece. The headline is intended to emphasize the main point or category of content, so readers know what they would expect to see if they read on.
What is a good catchy title?
Here are some simple tricks you can use to create catchier headlines: Use numbers to give concrete takeaways. Explain your reader's problem with emotional objectives. Arguments should clearly demonstrate what readers are expecting from the article.
How do you write an impactful headline?
Summarize the topic
Get the hook without spoiling the story.
Be straightforward
Bring an emotional appeal.
Proofread and fact-check
What are the types of headlines?
Command headline
Emotional headline
How-to headline
Indirect headline
Here's the reason why headline.
Direct headline. Articles' purpose should clearly be stated in a direct headline.
3 News headlines
Question headline
What is an example of a catchy headline?
Here are some great headline examples: Debunking Your Myth About Weight Loss You Probably Still Believe. Health Care There Are Six Things You Can Avoid. Weight Loss Experts' Guide.
How do you make attention grabbing headlines?
You can summarize your entire story in one sentence. Summary of what is to come is what your headline is about.
Keywords are key
Strength in numbers
Show, don't tell
Short and sweet
Refresh your pages
What should a headline contain?
It should be precise and accurate.
This verb can be used as an infinitive form for future actions.
Keep your present tense and active verbs small, but do NOT begin with a verb.
At most, you'll have 5-10 words.
What is a professional headline?
What is a professional headline? It is merely what it sounds like; a quick and to-the-point headline for your freelance career. A compelling headline should describe a freelancer's experience in several words.