Copywriting is one of the core components of a solid marketing strategy. It's an effective way to influence how people think about your brand and products. This article will explain what copywriting services are and what you should look for in a copywriter.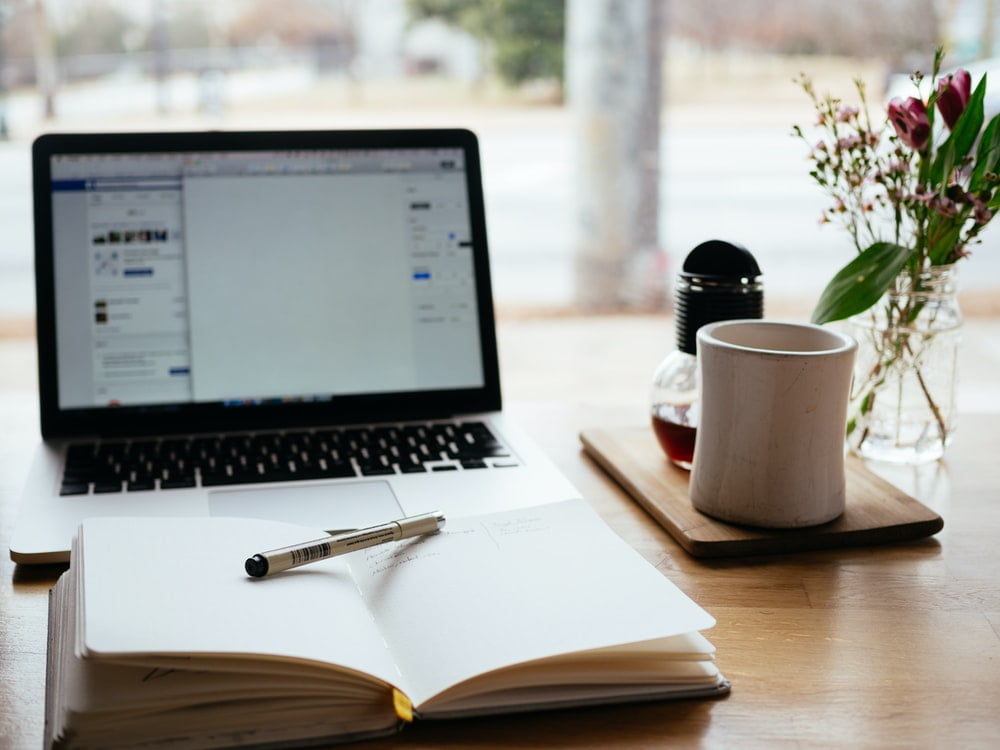 What Are Copywriting Services?
Copywriting is the art of communicating with others through written or verbal communication and other means (such as websites, advertisements, and catalogs). They are often used for advertising products, services, or ideas using words, pictures, and design.
The primary goal of copywriting is to convey a message effectively so that readers respond to the ad's call to action. Calls to action can ask users to:
Make a purchase
Sign up for a newsletter
Share content
Subscribe to a new service
Donate to a charity
Pledge support for a cause
Copywriting differs from content writing in that copywriters must persuade customers to react to an advertisement with a clear goal. Copywriting can include content like text, email, videos, landing pages, press releases, and social media posts.
Why Is Copywriting Important?
Copywriting is the most important type of content marketing and advertising because it's the one we naturally gravitate to. It is the art and science of creating compelling copy that reflects the needs of your target audience.
In today's marketing world, consumers are bombarded with advertising and communications. As a result, companies use advertising strategies, from billboards to radio stations to magazines, emails, and social media, to reach and influence consumers.
Copywriting is one of the most significant factors influencing growth-related metrics such as web traffic and conversion rates. This is why all big businesses invest in a copywriting team or agency.
How Difficult Is Copywriting?
Copywriting is a challenging process because writers need to understand their subject matter. In addition, the standards for copy are stricter because they represent a brand's message.
Copywriting is significantly more challenging than content writing because it introduces the element of persuasion and selling Psychology. In addition, it involves creating content such as product descriptions, blog posts, landing pages, and email subject lines to generate more leads and sales.
It has a direct effect on the number of sales you secure as well as the customer experience.
Copywriters need to be adept at research, and they must be able to produce high-quality content consistently. They should also understand SEO and know how to follow Google's content guidelines.
How Does Copywriting Help Your Marketing Campaign?
Copywriting helps your brand, product, and services stand out from your competitors. It covers all your creative and marketing needs, including advertising, branding, social media, and email marketing. 
Specifically, copywriting does the following:
Improves SEO and attracts organic traffic
Builds and nurtures customer relationships
Allows you to answer customer questions.
Helps you improve your persuasion skills.
Copywriting is vital to every business in all industries. It's what helps you make contact with your target audience.
In-House Vs. Outsourced Copywriting Services
There are two general options for hiring copywriters. On the one hand, you can hire in-house copywriters to provide an exclusive copy. On the other hand, you can also consider working with an outsourced team from an agency or hiring freelancers to meet your demands.
Neither option is inherently better than the other. Instead, it's a matter of selecting the professional service that best suits your company's needs. Below are some factors to consider:
Focus
In-house copywriters will be better able to focus exclusively on writing content for you. In addition, over time, in-house writers will know your process better. This will allow them to deliver your message better and learn the best ways to persuade your target audience.
Outsourced copywriters do a great job of providing excellent results but always have a bit of a bias toward their clients. Therefore, if you decide to work with outsourced copywriters, you may have to spend more time managing the quality of their work.
Scalability
The main benefit of outsourcing your copywriters is the ability to scale your team depending on the demands of your marketing strategy. This ensures that you always have the right number of copywriters for your project demands.
For example:
If your brand needs to start increasing its marketing efforts during a particular period, you can outsource people to fill the gaps. If your demands decrease, you can also scale back your copywriting efforts to ensure you aren't incurring unnecessary expenses.
Inversely, in-house copywriters cannot easily be scaled to project demands. So whether the content demand is high or low, you still need to pay your in-house copywriters.
Time and Training
In-house copywriters are likely to be permanent hires. Therefore, companies will want to invest time in training them to ensure that they are sufficiently equipped to address the brand's needs. In addition, companies typically build up their proficiencies, so they're able to perform well in the long term.
Outsourced writers need only minimal training. At most, you'll only need to onboard them and orient them to your project. This doesn't mean they are inferior to in-house writers. Rather, this means businesses don't need to invest much into them and can provide similar output quality as in-house hires.
Talent Pool Diversity
Another great benefit of outsourcing your team is that you have a large pool of candidates to choose from. You can select professionals from all over the world, each with varying levels of experience and skills.
Additionally, you are able to assemble a team that is better suited for your immediate needs. You can also gain access to expert writers through a simple search. Companies can search for copywriters based on their different wants and needs.
Your options with in-house copywriters are limited, though this can be solved by offering professional training to help them improve their skills. This comes down to how well you train your writers and whether they stay long-term.
The Bottom Line
Copywriting is an essential part of growing your business. It's what gets your audience to read your content and convert. As a result, copywriters are highly sought after, but that doesn't mean they're difficult to find.
There are many sources you can use to receive professional help. Most providers showcase their copywriting services on their websites, and some even offer free web page analysis.
In-house copywriters are ideal for long-term growth and sustained marketing efforts, while outsourced copywriters are a cost-effective solution for meeting shifting demands.
At the end of the day, it's really a matter of selecting the approach that best delivers the content you need. We hope this simple guide helps you choose the option that's right for you.
Frequently asked questions
Why is copywriting important in online marketing?
As it stands, digital marketing is the backbone of it. A copywriter is a useful tool that helps you deliver valuable and entertaining content to your audience. Copywriting combined with digital marketing will strengthen your relationship with your customers.
What are the benefits of copywriting?
Eliminate spelling errors and grammar errors.
Time saving for your employees and you.
Your audience can expect quality content.
Produce persuasive and convincing copies.
We provide stress-free web optimization.
Make sure you keep a fresh eye on your industry.
What are the features of copywriting?
This type of copy should get its reader or listener to act.
Copy needs to be processed quickly. The role of the advertiser is to quickly catch the eye of a consumer and elicit their engagement because digital interactions are fast-paced.
Copy must always be succinct.
Why is copywriting important students?
Digital worlds are saturated with cheap text and constantly bombarded with quick and thoughtless language. When they become familiar with writing copy, their words stand out. Clarity, conciseness, and purpose are the qualities they learn to write.
Is copywriting a valuable skill?
Anyone can learn it. An extensive array of professions can be represented by copywriting. If you learn how to copywrite, you'll become a better marketer, a stronger content creator,,..
What do clients want from a copywriter?
Your clients want you to be a good writer, obviously. They want you to put words together in a way that's clear, engaging, and persuasive, so you can put them together.
What is copywriting in online business?
Constructing copy is the same as copywriting, however, meaning it creates text content to persuade readers to take action related to the business's sales process. If you want to sell a product, for example, you need to convince prospective customers that it's worth buying.
What is the value of copywriting?
Creating a copy-based communication (text + images) will attract more prospects to your business. Make your prospects buy from you instead of your competitors. Make sure your customers buy more from you.
Why is copywriting so valuable?
Copywriting is not about the company, but more about the consumer's opinion of the company. Businesses can demonstrate why they're worth their time to consumers by showing them a glimpse into a brand. Copywriters are chosen because they are cheap or popular, which ultimately defeats this purpose.
Who needs copywriting?
Other freelancers and solopreneurs.
Charities and nonprofits
SaaS companies
Digital marketing agencies
Real estate agencies
Business in their hometowns.
Web design companies
What is copywriting service?
Copywriting services are all about creating text for marketing or advertising with one purpose: to seduce the reader. Also, sell. With persuasive written texts, you can get an audience to want to buy a product or service.
What are the types of copywriting?
Website copywriting
Direct response copywriting
Product copywriting
Ad copywriting
B2C copywriting
SEO copywriting
B2B copywriting
Social media copywriting
What is the most important thing in copywriting?
A copywriter should master the skill of creating a standout headline. As a result, if your target isn't aware of what you think, you won't be able to make a standout headline that speaks directly to her.
What are the 7 copywriting elements that drive sales?
Risk Reversal
Readers should limit their choices.
Know Your Selling Goals.
Know Your Audience
Ask for a sale.
Use Bullet Points
Write Compelling Headlines
How can copywriting help a business?
Copywriting is the purpose of converting customers and users into action. The process, whether it's signing up for your newsletter and email list, following you on social media, or deciding to buy one of your products, can be done. Good copywriter leads your customers through a funnel.