A freelance copywriter is an individual who makes money by writing business copies intended to persuade a target audience to make a purchase. Freelance copywriting entails crafting various marketing materials, from sales brochures and email marketing copy to advertising campaigns and promotional articles.
Starting a career in freelance copywriting can be challenging. Fortunately, this guide discusses everything you need to know about becoming a successful freelance copywriter.
Who is a Freelance Copywriter?
A freelance copywriter is a contractor who writes articles or content to persuade an audience to take a specific action. Copywriters craft various marketing materials, including advertisement copies, email marketing copies, and website content. They write for websites, billboards, magazines, social media, and several other platforms.
A company may hire a freelance copywriter to write a product description for a new product launch. Before crafting content, copywriters research the brand, its target audience, and competitors. This way, they create content that aligns with the brand.
Freelance copywriters work independently – they're in charge of their business and are responsible for establishing rates for their services. They often work on a project-to-project basis or on a package deal where they work with an agency on a commission basis. Freelance copywriters have a lot of flexibility in their work – they decide what projects to work on. Typically, a freelance copywriter does the following:
Conducts market research on the topic.
Provides recommendations to clients regarding targeting consumers.
Adheres to client style guidelines.
Incorporates strategic keywords in the copy.
Attaches images to content to make it visually appealing.
Publishes written copies to a Content Management System (CMS).
Tracks analytics of the content.
Becoming a Freelance Copywriter: Tips for Success
Freelance copywriting requires a high level of skill and great attention to detail. Here are some of the tips for becoming a successful freelance copywriter.
1. Find a niche
Many of the top freelance writers specialize in a niche. Early in your career, it's a good idea to figure out which niches you want to target, as different niches will require other skills. For example, you might want to focus on beauty and fashion copy. If you're not sure what niche to settle on, consider your passion, interest, and the skills you possess.
Think about the kind of writing you enjoy and the clients you want to attract. You'll build your experience and become an expert by focusing on a niche. You'll also end up with clients who are a good fit for your work ethic, writing style, and industry knowledge.
2. Gain professional experience
Having discovered your niche, gain professional experience in that area. By doing this, you improve your skills and become an expert copywriter that offers qualitative work. You may need to learn skills like SEO techniques, digital marketing, and others that help you build your brand.
While in training, offer services to people in your network. You may also consider volunteering with nonprofits and writing for small businesses. This way, you put into practice what you've learned.
3. Build your portfolio
Your portfolio is not just a folder of your professional writing samples but also living proof of your passion for writing. Build an online portfolio where you share examples of your work showing your talent. Potential clients will ask for samples of what you've written previously, so creating a portfolio is best. Your portfolio is essential to your marketing, so don't neglect it – make it as appealing as possible.
4. Brand yourself as a freelance copywriter
Branding can go a long way in helping you succeed as a freelance copywriter. A solid brand and an irresistible package will help your potential clients locate you quickly. Establish your brand by doing the following:
Design a professional logo: Craft out a phrase or symbol that portrays you as a copywriter. Ensure your logo is attached to your website, business cards, and social media profiles.
Create a copywriting website: A professional website displays information about you and your services. Use consistent colors from your logo to align your brand. Consider uploading your copywriting portfolio and list out the rates you charge.
Advertise your services on social media: Social media is a great platform to raise awareness about your services. Create a business profile on different platforms and share samples of your work to attract potential clients.
Freelance Copywriting: Required Skills
Many people think that the central skill of copywriting is story-telling, but this is only one aspect of creating an excellent copy. The skills and qualities required for successful freelance copywriting include technical skills and personality traits.
Other essential skills you need to succeed as a freelance copywriter are:
Writing and technical skills
Strong research skills
Written communication skills
SEO techniques
Creativity,
Ability to communicate information to various audiences in many different formats.
Time management skills
Editing skills
Business management skills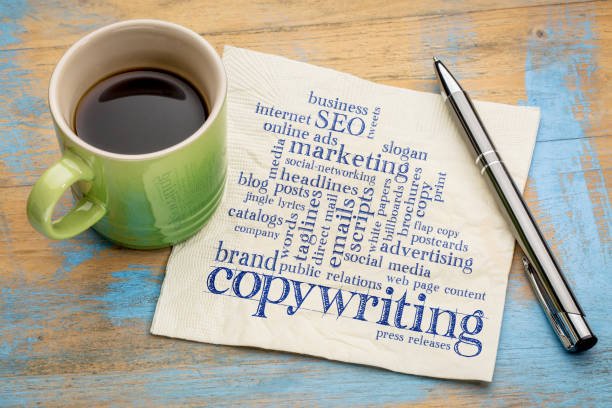 To Wrap Up
Copywriting is the art of using words or phrases to persuade an audience to purchase a product or service. As a freelance copywriter, you must create compelling copy that will lure in potential customers and inspire them enough to take action.
Starting as a freelance copywriter can be challenging, but in the end, it pays off in dividends. This guide will give you some insight on how to begin. With hard work and practice, you'll become a successful freelance copywriter.
Explore All
Ad Copywriting Articles