Almost everybody is on social media now. This makes it the perfect place for businesses to share content that targets their customers at the right place and time. But how can you stand out among the long list of posts from your competitors? Having effective social media copywriter strategies is the answer!
Social Media Copywriting is a hot commodity because it allows companies to connect with their markets on an organic level. In this article, we're going to talk about what a social media copywriter does and some tips to be an effective one.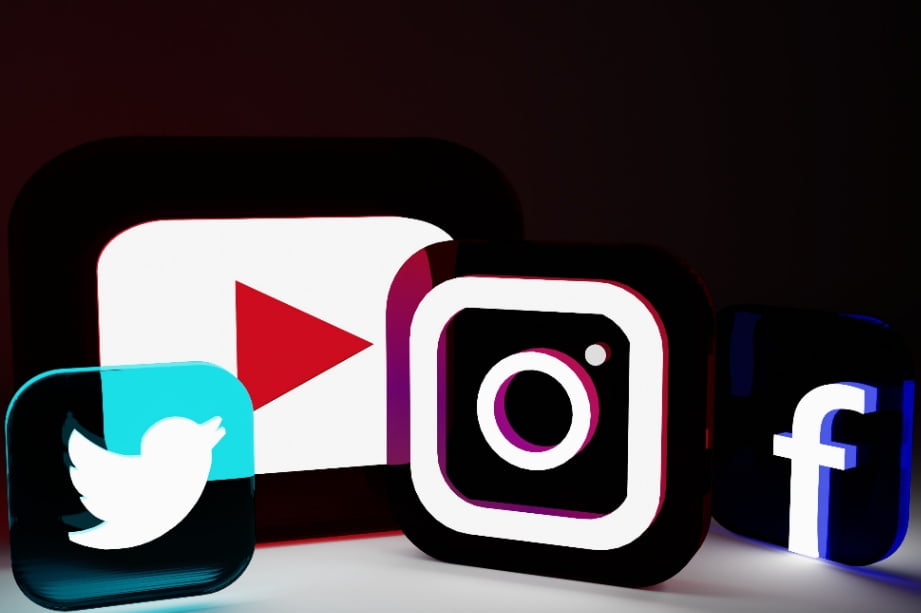 What is Copywriting?
Copywriting is one type of marketing communication that uses words to persuade people to take action or buy a product. Copywriters use these words to grab a reader's attention, convince them to learn more about a product, and ultimately purchase it.
Copywriting is a highly skilled field that has been in use for centuries. It is one of the most effective forms of marketing and is still in use by many businesses today.
Roles of a Social Media Copywriter
A copywriter for social media fulfills many roles. But they are best known as the voice and representation of a business in a particular market.
They write and produce content for social media with targeted goals in mind. This includes taking everyday ideas and turning them into ones the general public finds useful and interesting.
Copywriters create content for different platforms, ensuring their target audience for the content is both broad and exact. Here are some other responsibilities that go with being a copywriter on social media:
Write, edit and publish interesting posts for social networks like Facebook, Instagram, and Twitter.
Optimize social media posts to connect with specific audiences.
Use appealing images and videos that complement the text
Update social media pages with compelling content and company news
Create advertising posts (for events, open roles, and product releases) with internal teams.
Track and report website or page traffic, engagement, shares, and conversion rates
Make promotions that can boost brand awareness and strengthen brand identity
Respond timely and accurately to questions and comments on social media pages
Communicate with clients
Effective Strategies for Social Media Copywriting
1. Get to know your target audience.
The whole point of social media copywriting is to create great content for your target audience for social media profiles. So to be effective, you NEED to get to know your audience. This means understanding what they're interested in and what they're seeking. It also means getting them to click on your content and sign up for your email list.
2. Engage with users
Social media engagements often shape the opinions of readers. And engaging with users is one of a copywriter's roles. Engaging with users can be as simple as replying to a comment on an Instagram post or responding to a tweet.
3. Make them want to know more.
You want readers to want to read your ad or copy. The key to this is making sure that it piques their interests. Engage people through writing. Make them feel the excitement and anticipation for the content you're about to provide. Get to know your audience to ensure you are speaking to them in a manner that will make them want to continue reading.
4. Optimize, Optimize, Optimize!
It can't be said enough. Optimization of your copy is vital to social media success. You want your content to be competitive, compelling, and reachable to the users you are trying to convince. Make sure to test your message, platform, and content elements. This includes their effectiveness in different environments and your audience's location.
Common Requirements for a Social Media Copywriter
Work Experience in a social media copywriting position or any similar role
Use of social media platforms for advertising
A solid understanding of SEO, keyword research, Google Analytics, and other online tools
Familiarity with online paid ads
The ability to create creative web content (text, image, and video)
Great Communication Skills
Basic marketing knowledge
To Wrap Up
Social media copywriters are responsible for tailoring a copy to the interests, needs, and desires of the audience. By engaging in conversations and finding ways to earn their trust, you will be more likely to convert them to a product or service.
Remember these strategies for more effective social media copywriting. And make sure to make the audience feel like they're not just another faceless person in a sea of social media chatter. Make them feel seen and heard!
Frequently asked questions
What is the most effective skill in copywriting?
Having good grammar, spelling, punctuation, and spelling. Obviously! .
Knowledge of different content management systems.
Know about Search Engine Optimization (SEO).
Make your own image software.
Make sure you're comfortable with self-promotion.
What are copywriting skills?
Writing skills are hard and soft attributes that are essential for writers who create advertisements and other written content.
Social science writing is impersonal, plain, and precise. Here are the rules for social science papers and writing. On a page, you should use standard margins of one inch on both sides.
What is the difference between content writing and copywriting?
Content writing and copywriting are distinguishes by purpose. Content writing is intended to educate or entertain, while copywriting is intended for persuasion. Text ads tend to include copywriting since they seek to motivate readers to take action.
How effective is copywriting?
You need to be creative when copywriting and be precise, efficient, and creative. Features, benefits, and price of a product determine a consumer's willingness to convert. The way you communicate these aspects and your value to your potential customers is through copy.
How do you write an effective copy on Facebook?
Start with client targeting. Know who you're trying to talk to and don't guess based on your gut.
Write a short and simple article.
Strategy should include a call to action (CTA).
Make sure your copy matches your visual.
What are the 6 core copywriting skills?
Understanding User Experience
Writing With Empathy
Stellar Research Skills
The ability to create something new, even if it's old.
Learning the basics of soccer.
Adventure and Curiosity
Refined Writing Skills. You need to write well to be a great copywriter.
Companies use social media copywriters to craft the messages they use in their posts. They spend their days working with company representatives, clients, and account executives on how to make marketing ideas into hashtags, phrases, or longer posts for various social media channels.
What are the types of copywriting?
Direct response copywriting
Social media copywriting
Product copywriting
SEO copywriting
Ad copywriting
B2B copywriting
Website copywriting
B2C copywriting
What is copywriting in Facebook?
A Facebook advertisement contains the promotional text you write to accompany your media. Copywriting is all about convincing people to take the action you want them to take, unlike content writing.
How can I improve the copywriting to attract users attention?
Take advantage of your product's benefit.
Let your competitors exploit your weaknesses.
Know your audience
Communicate with W.I.I. What do I want?
Don't focus on "you" or "we".
Understand your medium
X.M.I. (Too Much Information).
Send a call to action.
What are the strategies involved in copywriting?
As specific as possible.
Don't make everything about you.
Leverage testimonials
Describe benefits over features.
Write conversationally
Write quickly
Slip and fall
Target Emotions
What are the main things that people respond to in copywriting?
Resolve your value proposition in Commandment 2.
Commandment No. 5: Use compelling topic lines.
Observe your audience's expectations.
This is the Commandment 4: Establish an objective.
The sixth commandment: Make a great headline.
3. Find a unique selling point.
Keep it simple and concise.
Do your research. You must make your social posts relevant to your target group to make your target audiences notice and engage with them.
Be positive
Images and videos can be used.
Speak their language
Develop your voice
Call to action
What does a good copywriter look like?
On the other hand, good copywriters understand the modern world. They know how consumers skim and read, understand the importance of an attention-grabbing headline, can articulate sales and marketing objectives, and know a lot about SEO and keyword optimization.