Social media plays a huge role in modern marketing, and it can be a challenge to write compelling content that grabs attention. Writing copy for social media is not as simple as it sounds.
This article outlines seven ways to ensure that your social media posts get noticed, make a difference, and drive conversions.
Why Is Writing Copy for Social Media Challenging?
Social media is the world's most effective way to share content and stories with a large audience, almost like an online newspaper. These platforms are also perfect for news sharing and personal opinions on a variety of topics.
However, every platform is different, so it's important to understand the platform you're using.
Writing social media copy can be challenging because the industry is constantly evolving. It means that there is always an opportunity for something new and innovative. Your content should always be original and never recycled.
To maximize the impact of social media content, it should be interesting yet simple and straight to the point.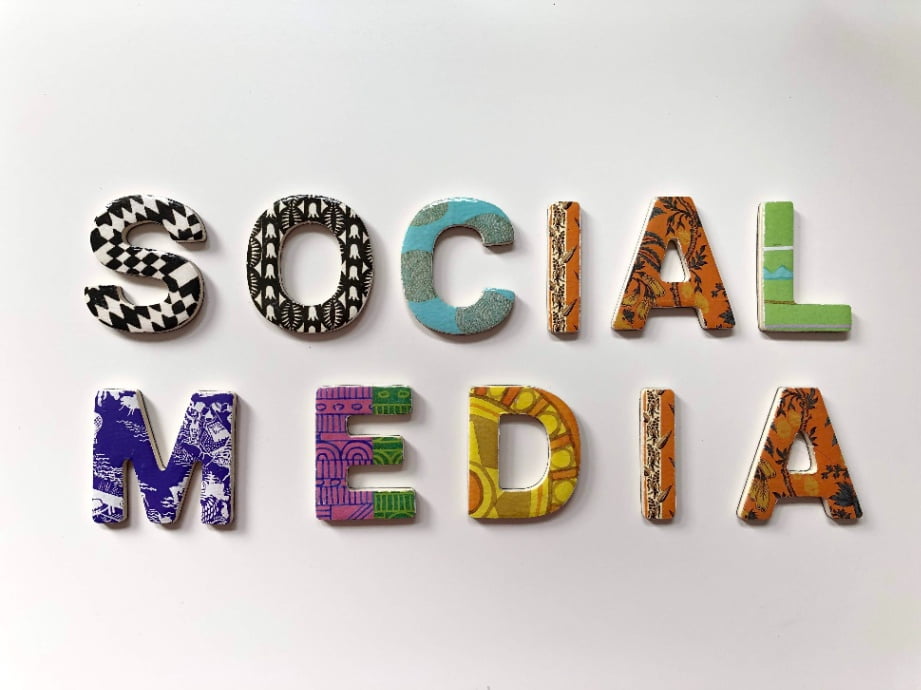 Eight Tips to Write Better Social Media Copy
Social media marketing is an inexpensive way to reach a broad audience. However, making your social media campaign as effective as possible is challenging, especially if you're an amateur at the art of writing.
You must keep some key points in mind while writing copy for social media. Avoid the common pitfalls and use these six tips to write impactful social media copy.
1. Keep Your Audience in Mind
Your goal should be to attract the interest of your audience and leave them wanting more rather than overwhelm them with information. Think about your audience, who you're targeting, their interests, and what they need. Engage with the people in your audience who share the same interests as you.
2. Focus on One Clear Goal
Your social media copy is about achieving your one clear objective. It doesn't matter what that objective is, but as long as it is clear. Too many people try to be funny, up-to-date, or deep, and this is where they go wrong. You most likely have several social media goals related to conversions, engagement rates, and followers.
You must consider taking this a step further and giving each social media post a single, clear objective. Goals should be specific and help your audience in the most immediate way.
3. Get the Audience Involved in the Conversation
This can be done by starting a conversation or sharing personal experiences with your audience. Don't tell the audience what to do or what they should like.
Keep it open and offer them choices to engage with the content. Make it easy for the audience to feel like they are a part of what you're doing. Ask questions or invite readers to express their opinions to interact with them through your copy.
4. Write in a Casual Style
Social media is used by people to connect with friends and family while catching up on the news. An informal or casual tone is normal and expected on social media platforms.
Probably the best reason for using a casual tone when you're writing is it allows you to engage the reader. Use casual language and slang, but avoid slang you wouldn't usually use in your everyday vernacular.
Being conversational shows the reader you're human, and they'll respond positively to that.
5. Compliment the Copy With Engaging Imagery
A cohesive message depends on connecting the imagery and copy. Providing imagery will capture your audience's attention and drive them to your copy.
If you do not have interesting and relevant imagery, your posts will lack engagement. Remember that imagery doesn't always need to be visual; infographics can be just as effective!
The hashtags on specific social media platforms help attract more attention to your content. Specifically, Instagram and Twitter use hashtags for greater reach.
You can adjust your hashtag strategy depending on which platform you are using. Instagram, for instance, allows users to incorporate up to 30 hashtags per post. The hashtags on Twitter help keep track of trending topics and discussions.
7. Create Unique Content for Each Platform
The more platforms you have, the more writing you have to do. But the important thing to remember here is that using the same writing approach on all platforms may not get the best results.
You must have a thorough understanding of why people use each social media platform before you begin producing copy for each of them.
For instance, LinkedIn is a professional networking site, Twitter provides a platform for delivering important news, and Facebook is a popular networking site.
8. Keep up With Social Media Trends
To succeed on social media, you must stay up-to-date and in touch with social media trends. Integrate social media into your marketing strategy and ensure you stay on top of the latest trends. Follow your competition – but don't try to be them.
Conclusion
When attempting to write better social media copy, it can be tempting to concentrate on how the content will communicate with your audience. However, standing out in a sea of content can be challenging.
Ensure that your blog posts are short and clear, provide opportunities for your audience to comment, and know your audience. This article outlines seven key tips to perfect your social media copywriting.
Frequently asked questions
What are cute Captions?
It could mean she was born with it.
"Be yourself, there is no one better.".
It will be possible to get the best out.
Be more of you and less of them.".
Life is better when we're laughing.".
Acting like summer and walking like rain.
"Sunday Funday"
Don't let anyone treat you like you're ordinary.".
What makes a great copywriter?
They will be confident enough to voice opinions and ideas to help the client meet their goals, but they will also know when to step aside and let the client decide. The best copywriter knows to answer questions and critique constructively and adjust to your goals.
How do I start just writing?
Starting with the Middle. Don't take the time to decide where to begin if you don't know where to start.
Start small and build up.
Incentivize the Reader
Title commitment up front.
Create a Synopsis
Writing Badly Can Make You Feel Bad.
Creating the story as you go.
Do the Opposite
What to write while posting photos?
Whether to start or close a post with a question.
Share a link
Describe your personal experiences.
Make demographics known. Here's a few underrated points.
Creating a compelling story. I knew earlier that I would say "keep your posts short.".
Share links between the number list.
How do you write a good copy on Instagram?
Take advantage of the first sentence.
Incorporate a CTA or ask a question.
Add value
Write like a human (not a robot).
A separate caption platform would be available.
Use storytelling
Emojis and fun can be used.
Consider caption length
How do I become a faster copywriter?
Follow these steps in the book.
2 – Handwriting great sales letters and promotions.
Using active rewriting for copywriting improves your copywriting.
Using Active Analysis to identify the characteristics of great copywriting.
Practicing good copywriting is the fifth step.
How do I write a good Facebook ad copy?
Use Facebook Targeting to narrow your audience, then write to it.
Make different Facebook ads for different users.
Make sure your Facebook ads match your visuals.
One Call-to-Action Keeps Focused.
Keep it short and lead with value.
Take the most of the first sentence.
What you need to do is call for action or ask a question.
Add value
Write like a human (not a robot).
Make your Instagram captions separate.
Use storytelling
Emojis are fun to use.
Consider caption length
What is beginner copywriting?
Copywriting is a process of creating copy for marketing and advertising. This is what the target market wants to know – usually by buying a product or signing up for a service – by writing. You can market your company almost without writing some copy.
Although it is not usually associated with social media captions, the two are deeply intertwined. Captions inform us about things we can't begin to see and encourage us to look at images or videos more closely.
How do I write a paid Social copy?
Learn how to target your audience.
Help Your Customer Solve a Problem.
Keep the ads short.
You need to have a clear call to action (CTA).
Visuals can help your advertising copy.
Creatively Use Emojis
An effective voice and tone on a brand.
Make contact and be a good conversational person.
How do you get a comeback on Instagram?
No apology for disappearing or not posting. 2) Refrain from your own expectations of what you should do. As a consequence of not meeting said expectations. 4) When you're ready, plan out 6-9 posts or more if you can.
Captions that are intentionally created. Think about what the purpose of the post is when you create your social media captions.
Encourage Conversations
Include A Call To Action (On Event).
Add Value
Put Yourself in the shoes of your audience.
Be Yourself
Tell A Story
What are examples of copywriting?
Chubbies' sense of humor.
Copy of Tuft & Needle's landing page.
Bellroy's Corporate Copy
Bombas' Catchy Copy
Huckberry's Storytelling
Brooklinen's Wordplay
BarkBox's Audience Understanding
This is Death Wish Coffee's process description.
How can I improve my copy writing?
Write as you talk.
Let's get rid of everything fluff!
Write short paragraphs
Let's focus on the "Why.".
Ensure that the voice of the writer is active.
Make it simple to skim.
Write testimonials in your copy.
Show, don't tell