There are many similar products in the market today and many people render the same service to clients. While some products are more popular than others, some individuals gain much more patronage than others. This is as a result of effective written advertisements.
It doesn't matter what you sell; if you get an advertisement wrongly, you will hardly get anyone to patronize you. This article discusses written advertisement and tips for crafting a compelling written ad.
What is a Written Advertisement?
Advertisements inform us about the latest or hottest products, new launches, and prices of products on sale. An ad usually includes the quality, uniqueness, and value of a product, idea, or service. Often, certain advertisements enlighten us on why we should purchase particular goods, how to use and when and where to use them.
A written advertisement is an announcement to a public requesting for, offering a service, selling goods, or conveying information in written form. The purpose of advertising is to access a large audience within a short period with a product, service, or information that appeals to them. Written advertisements refer to advertisements in magazines, newspapers, or any written form.
Tips on How to Write a Good Advertisement
An excellent advertisement will attract potential clients and give you your desired result. Your written advertisement must be persuasive and use stylish tactics to engage potential customers. The tips below will help you write compelling and winning advertisements.
1. Use short sentences
People will quickly get bored if your sentences are lengthy. A few good sentences should be enough to convey the message that you are trying to pass across.
2. Use different sentence structures
Be creative; you don't have to follow a particular pattern all the time. Come up with new sentences from what people are used to reading before.
3. Keep it short
What's the essence of boring your readers by being wordy or making your ad cumbersome that they get tired of reading at some point? Your advertisement should make your readers thirsty and curious enough to take positive action.
4. Identify a problem and proffer a solution
Before creating an ad, you must be able to identify your audience's pain points. Your written advertisement should offer a realistic solution to your identified problem.
5. Personalize it
People love to hear about themselves and how you can help them. So, including the word 'You' when writing an advertisement will capture your audience's attention.
6. Use simple language
Not everyone reading your advertisement wants to strain their brain to understand your written words. You must make sure to use familiar words that anyone can easily understand.
7. Research competitors
Research competitors selling the same products or offering the same service as you. This way, you monitor trends in the market, understand what works and improve in areas that need improvement.
8. Use common keywords
Keywords are known to spark the interests of potential clients. Using trending keywords in your written advertisement can help your brand's website rank high on search engines.
9. Include a Call to Action
In your written advertisement, include a command that serves as a call to action. For example: buy now, call now, hurry, and get yours.
Examples of Written Advertisements
Buy this newly improved dishwasher at a discount today. Prices will skyrocket by tomorrow morning. Buy now, as there are only a few available in our store.
Our natural hair shampoo will clear that stubborn dandruff in just one wash and improve your hair growth. Buy one, get one free. Place your order now!
We're offering you this opportunity for a limited time only. Call within 48 hours to reserve your order!
5 Popular Brands Advertisements Examples
Coca-Cola's Share a Coke campaign began in 2011 and turned out to be successful, gaining a large fan base for the brand. The company allowed its customers to print their desired name on their coke bottle – a way of engaging its audience.
This advertisement conveyed the feeling that Coke cares about them. The campaign resulted in great success for Coca-cola – fans became regular buyers, and the company established itself in its customers' hearts.
2. Nike – Just Do It Ads
Nike launched the 'Just Do It' Ads in the 1980s and had its sales skyrocket within ten years. The advertisement appealed to the audience's emotional senses and motivated them to exercise. Nike wanted to convey a simple message in the campaign: If you do not want to exercise, just do it. If you do not wish to wake up early in the morning, just do it.
Nike identified a problem and provided a solution for its audience. In today's competitive market, Nike is recognized as one of the top sports item manufacturers.
3. Always – #LikeaGirl
Always' #LikeaGirl campaign began in 2015. The company addressed the myth of gender inequality within our society by raising awareness through this campaign. The campaign addresses the stigma associated with girls playing any sport and described girls as fit as boys.
Always identified an existing problem in society and targeted it. Not only did the campaign improve the company's sales, but it also improved its image among its audience.
4. McDonald's – Night-Time Service Advertisement
Above the billboard, two lamps were placed to shine down and create the company's logo representing that they are also operating at night.
McDonald's open in night advertisement illustrated doing the right thing at the appropriate time. The ad message was displayed during the nighttime and drafted in new customers.
5. Colgate – Torture Test Approach
The advertisement created by Colgate displayed how strong the teeth should be and how Colgate will help you achieve that. The ad described which things can harm your teeth and how you can prevent them.
Colgate created awareness and educated the public with its ads connecting with its customers and indirectly marketing to them. It identified a problem and provided a solution, telling the public how it could help.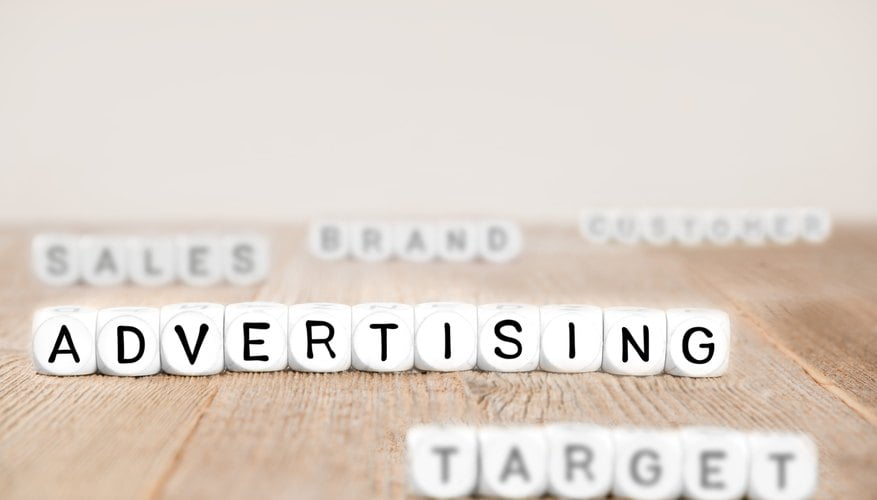 To Wrap Up
Great advertisements are what compels an audience to spend money on a service or product. If an ad is not effectively written, there will be few or no interested buyers.
Advertisement is a strategy for a business that shouldn't be overlooked. The advertisement strength of a brand determines its success and longevity. Use the examples of written advertisements in this article to craft a unique one for your brand.
Frequently asked questions
How do you make an advertisement interesting?
What kind of audience do you want to target.
Conduct market research
Platform, format, and platform requirements.
Determine whether you want to increase brand awareness or product awareness.
What can I say that makes a statement memorable.
Gather creative assets
Create custom videos
Use striking visuals
How do you write a short advertisement?
Use Short Sentences. If you are selling your ads, even your product, you will not sell them.
Structures of Sentence
Keep Your Ad Short-listed.
Let your reader know you want to act with a statement.
Reread and rewrite the book as necessary.
What are some effective advertisements?
Absolut Vodka: The Absolut Bottle is an absolute vodka. Ad Campaign: Print.
ad campaign for television campaigns under Anheuser-Busch (1999).
Coke: Drink a Coke. Ad Campaign: Print.
Just Do It: Nike. Advertising Campaign: Print, TV, Internet. Source: brandchannel.
How do advertisements attract our attention?
It is possible for advertisers to hire celebrities in order to promote the product to consumers. Advertising, which utilizes the image of celebrities promoting the product, may gain consumers' attention. Ryu, Suh, & Dozier (2009) believe that it is possible to attract attention when viewing celebrity images.
How do you write an advertising script?
Make a review of your company's mission. Business decisions come down to its mission and its cultural identity.
The competition's doing what?
Let Your Audience Know.
Keep It Simple
Draft and Revise
Not to forget the call-to-action.
What is an advertisement how it is important?
Creating a strategy for your digital marketing strategy requires advertising, and it brings attention to your key message. Increasing your exposure is important for your business goals, whether you're aiming to build your customer base or quickly grow your sales volume.
What is written at the top of a commercial advertisement?
An advertisement's headline is a key component. Advertisement ads often appear at the top or middle place so that potential customers' attention is immediately attracted. You should use a few words to complete a headline, so that you do not overpower the reader.
What are the elements of writing an advertisement?
The Headline
Smart Ad Placement
The logo of the store and contact information.
Call to Action
The Body
Image
The Offer. The print advertisement offers readers an immediate benefit or reason to learn more about your product.
What is the most effective ad?
| | Brand | Agency |
| --- | --- | --- |
| 1 | Heineken | Publicis |
| 2 | Bosch | C3 Creative Code and Content (Stuttgart ) |
| 3 | Burger King | Buzzman |
| 4 | SheaMoisture | BBDO New York and JOY Collective |
How do you write an effective advertisement?
Make sure your ads follow your business positioning.
Send a simple, single message.
I recommend sticking to a likable style.
Be credible
Sell up!
Make sure your ad is competitive.
Ensure that the ad is professional.
Which advertising technique is most effective?
snobbish luxury in a swanky neighborhood.
Advertise using pop-ups
Get on board with bandwagon advertising.
Use case studies to demonstrate your worth.
Run TV commercials
Influencers and celebrities make great connections.
The focus is on the feel-good moments.
What is written advertisement?
Advertisement is a kind of public notice asking for or offering services, buying or selling property, goods, etc., or providing information regarding missing persons, pets, etc/.
What are the characteristics of good advertisement?
(1) Having a simple image (2) having a very strong audience (3) having measurable message (4) having enduring value (5) having an effective message (6) having absorbing value and (7) experiencing true!
How do you write advertising content?
Get the story straight from the client.
Put your target audience at ease.
Do not worry about the audience, don't worry about you.
Be available for product/service benefits.
Your competitors might be better off describing you.
Think holistically
Make an action call.
Use keywords