The words we use to hint at many non-verbal cues can influence how we are perceived. Strong words command authority and hold an influence because they are precise and powerful. They grab a reader's attention and draw focus to your subject. If you're looking for adjectives describing attitude, read on.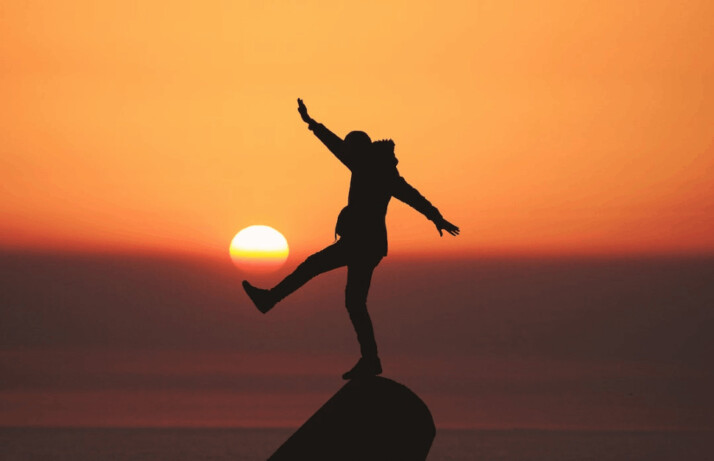 This article will help you find strong descriptors you can use to make you sound more articulate.
What are Strong Adjectives?
Strong adjectives describe a person, object, or event to a greater degree. Strong descriptors replace very + normal adjectives, carry greater emphasis, and draw attention to the object they describe.
For example:
Very painful → excruciating
Very tired → exhausted
These adjectives are particularly useful when you are introducing a subject you want to draw focus to. Moreover, strong words help establish both a sense of urgency and authority. Both of these serve to persuade and influence your readers.
It's because of this that marketing copy and creative writing include many strong descriptors.
In describing attitudes, strong descriptors provide writers with many options to allow them to give an accurate description. Surely, descriptors like "sinister" and "malicious" are more impactful than "very bad."
Whether you're describing a character's attitude or general temperament, it's always best to use strong adjectives.
The Significance of Strong Adjectives
Strong words are important to the English language because they command attention, provide an accurate description, and highlight characteristics. These words appear in all forms of creative and persuasive writing, including marketing copy.
Writers who master the use of strong descriptors create compelling work. Additionally, these words imbue words and the subjects they describe with personality.
It's a great way to get people to look at your work and focus on aspects and traits you want to highlight. Strong language is especially useful when you want your reader to feel an emotion you want to evoke.
Particularly, when we want to highlight an attitude, it's important we use the right words. Considering that a person's attitude often reflects their "default" temperament, the way we describe an attitude often influences the way people perceive our subjects.
Consequently, adjectives themselves are sufficient to describe a person's attitude. The list below contains some examples of adjectives describing attitude.
Adjectives Describing Attitude
Affectionate
Agreeable
Aloof
Alluring
Amiable
Annoying
Apathetic
Appreciative
Argumentative
Audacious
Authoritative
Benevolent
Bright
Brave
Brash
Calculated
Callous
Caustic
Charming
Cheery
Childish
Coarse
Comical
Cordial
Critical
Cynical
Determined
Disgruntled
Disgusted
Dynamic
Earnest
Ecstatic
Elated
Emotional
Encouraging
Exuberant
Facetious
Fatherly
Friendly
Funny
Furious
Generous
Genuine
Gregarious
Happy
Hardworking
Hateful
Hurtful
Hopeful
Haughty
Imaginative
Impassioned
Indignant
Inflammatory
Intelligent
Irreverent
Judgmental
Kind
Loving
Loyal
Manipulative
Malicious
Objective
Passionate
Peaceful
Pessimistic
Pompous
Proud
Reserved
Relaxed
Satiric
Scornful
Smooth
Superficial
Surly
Tricky
Unnerving
Vibrant
Warm
Welcoming
Whimsical
Wrathful
In Summary
Strong descriptors are words that replace "very + normal adjective." They are excellent for showcasing your eloquence and mastery of the English language. They also influence how people think of you and your subject.
If you need more words besides those found in this list, we recommend consulting a dictionary and thesaurus. This will also help you learn new words and expand your vocabulary.
Explore All
Add Strong Adjectives Articles