Adjectives are important to provide specific information about an object's color, shape, size, and material.
When discussing home decor and furniture, adjectives are vital to creating visual images in the reader's mind. So, we have compiled a list of adjectives for a table to help express your ideas better.
These adjectives can jump-start your creative juices and get you thinking about other table-related words to use!
Definition of Table
A table could have different meanings in English based on the context of usage. A table is a piece of furniture with a raised, flat top typically supported by one to four legs. It is used as a surface for working at, dining from, or placing objects.
You can also refer to a table as a collection of numbers or data that are presented in rows and columns. Tables are frequently used in research work to explain data and arrange it in a clear manner.
Example Sentences:
He reserved a table for us at the restaurant.
Mom served delicious food on the dining table.
Table 1 on your assignment didn't show accurate population data.
We bought a new conference table for our office.
She has been sitting ats the dining table all night, waiting for her husband to arrive for dinner.
Why Are Tables Important in a Home?
A dining table is the centerpiece of any successful dining experience. Table settings serve to indicate the status of a given meal. They also help to showcase the decor and mood of the room.
In other words, without table settings, the dining room is not complete. Tables are essential for informal gatherings, such as family dinners. Tables are also a necessity for work in the office. No matter how the uses of tables vary, almost everyone needs one.
Tables are a convenient spot for storing books, magazines, and other decorative objects that might otherwise clutter up a room. They serve as a surface, a game space, and a general gathering spot with friends and family.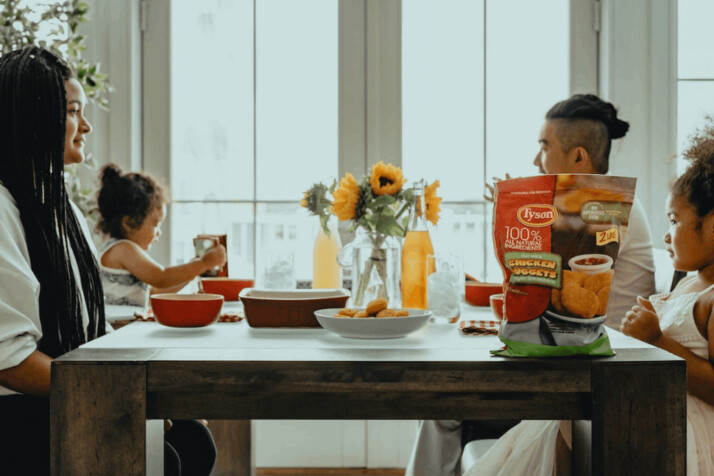 List of Adjectives for a Table
There are various adjectives you can use for a table, whether it's a furniture table or a tabular format for facts and figures. Below are some useful adjectives for a table to use in your writing. It will help you create a vivid image of the object you're describing.
Adjectives for the Furniture Table
The furniture table has a number of uses. A table is used to set up formal dining, an event, or when you need to present something during a dinner. Here are some commonly used adjectives used to describe the type, size, shape, and material of a table.
Size – small, little, low, tiny, long, large,
Shape – round, big, circular, square, rectangular, oval
Material – wooden, glass, marble, granite, steel
Type – cocktail, dining, kitchen, bar, console, vanity, accent, side, end
Style – contemporary, modern, farmhouse, traditional, vintage
Others – rickety, subjoined, rough, standard, legged, folding
Adjectives for the Table to Arrange Information
Tables allow you to organize information or data in a sophisticated manner using a complex structure. Here's a list of adjectives you can use to refer to the types of tables and the data in them.
Periodic
Analytical
Statistical
Empty
Chronological
Comparative
Genealogical
Conclusion
A table is an important piece of furniture, be it at home or the workplace. It not only helps you place and organizes things but also serves as an accent piece in the room.
The importance of having tables in the home cannot be stressed enough. These small pieces of furniture are large in what they accomplish. A table could vary in size, shape, material, and functionality. To help you communicate your idea better, this article lists some effective adjectives to describe tables in writing.
Explore All
Add Strong Adjectives Articles