With strong adjectives come strong thoughts. Anyone can use strong adjectives to convey a potent idea or paint a vivid picture through their words. There's always a better way to state a fact.
Our manner of speech can influence the way people perceive us and our ideas. You need only look at how leaders, lawyers, and other influential people write and speak. Their word choices and tone can hold sway over listeners and deliver a powerful message.
In this article, we'll be learning some strong adjectives for a writer.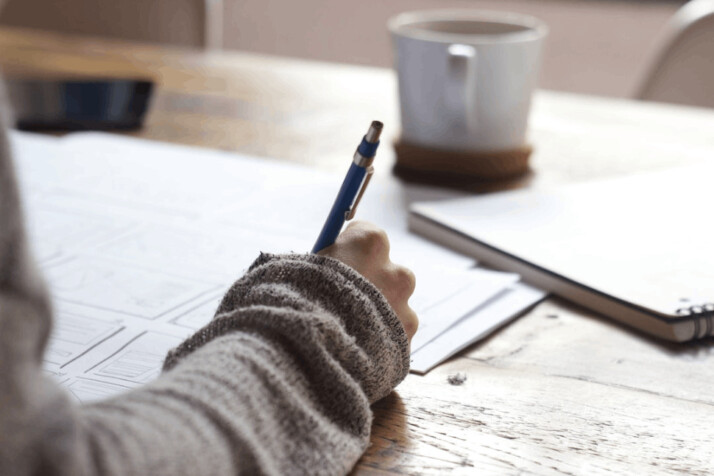 But before we delve into these words, it's important to understand strong adjectives and the right way to use them.
What are Strong Adjectives?
Strong adjectives describe the important characteristics, feelings, or qualities of writing. These adjectives are often things that readers cannot ignore.
Writers use strong adjectives instead of very + a normal adjective.
For example:
Very short → Succinct, Terse
Very long → Lengthy, Extensive
They often paint a strong example of a noun they are describing. They can help make a sentence more potent or describe a character in greater detail. Writers use strong adjectives in all sorts of creative works, from books to poems.
These adjectives often cause readers to take note of an object they read about.
The Importance of Strong Adjectives
Strong adjectives are important because not all descriptive words can sufficiently capture the full meaning of a subject. Strong adjectives give a different sense of reality and highlight one part of an object or idea. It does this to demonstrate the characteristics that make certain nouns unique.
Strong adjectives also help an audience relate better to a thought. They help them grasp their essence entirely, allowing us to accurately describe what we feel and want to convey.
Moreover, strong adjectives also give the impression that we are an authority on the subject we are describing. Rarely will you find a critic use "very bad" to describe a poorly-written piece of writing.
You need to learn to use strong adjectives to write powerful sentences that leave a strong impression. The list below includes strong adjectives for a writer:
List of Strong Adjectives for a Writer
Articulate
Adept
Authoritative
Bold
Candid
Cultured
Careful
Daring
Decisive
Definitive
Defiant
Eloquent
Engaging
Erudite
Enthralling
Exhilarating
Giving
Joyful
Honest
Imaginative
Insightful
Intelligent
Inspiring
Energetic
Inventive
Diligent
Attentive
Scrupulous
Witty
Skilled
In Summary
The English language is replete with a wide collection of words you can use to convey a thought. Descriptors are among the most potent words writers can use to paint a vivid picture for their audience. Strong adjectives are useful in order to command influence over your audience and deliver a powerful message.
Try to learn new and better words to spice up your vocabulary. Doing so will improve your writing and speaking skills and will allow you to command attention like the way influential people do. Feel free to follow our other guides on strong adjectives if you want to gain better mastery of the English language.
Explore All
Add Strong Adjectives Articles