Good design has a delicate balance of allure, vitality, and sophistication. There's no end to creativity in design — from geometric shapes to a vivid color palette. Every design is an evolving puzzle.
It may seem hard to look for one word to help someone understand the feel and mood of your design. But the right adjective can easily sum it up. We've listed several adjectives for design that can help you out!
These adjectives can come in handy when describing your brand style or design projects.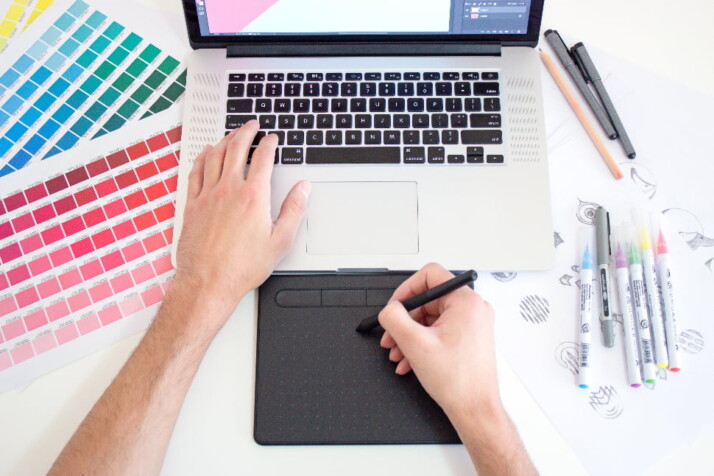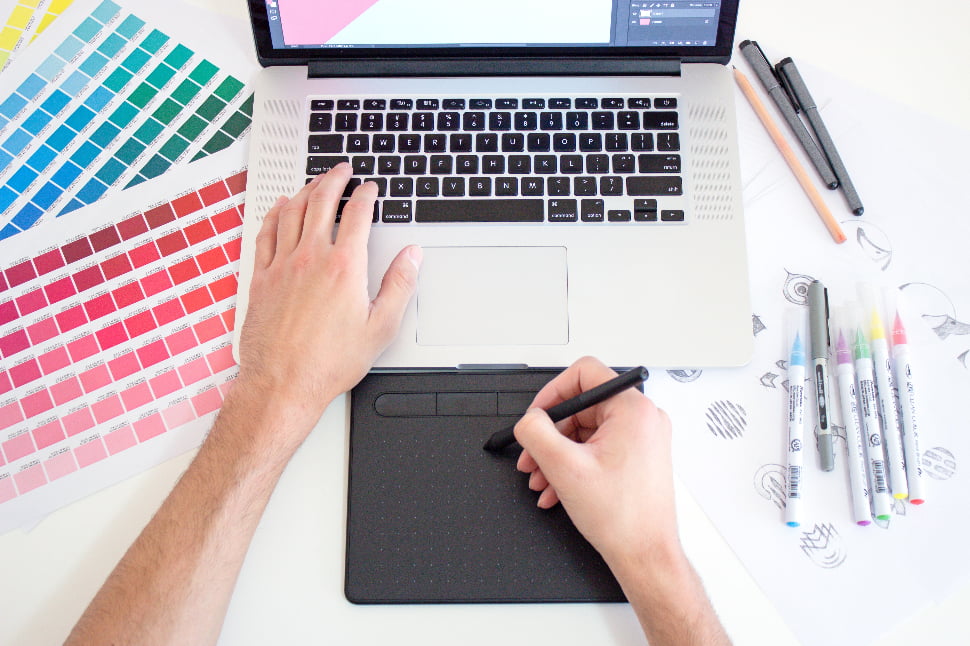 Why You Need Adjectives When Describing Design
Adjectives function to describe nouns and pronouns in a sentence. They can describe places, events, people, and many more, including design.
Using creative adjectives when describing a design can create a more dynamic and engaging experience for your reader. This will also help you craft a more attractive sentence and a more compelling story behind your work.
Some words that design professionals may use to describe their work include uplifting, grand, bright, sleek, and so on.
Creative Adjectives for Design
Adjectives for Design Styles
Minimalist: Design using clean lines, basic shapes, and a limited color palette to create an organized yet effective design.
Industrial: Creating a style incorporating exposed materials such as concrete and metal.
Mid-century modern: Furniture and architecture from the mid-century United States inspire this style.
Scandinavian: Style that focuses on natural materials, simplicity, functionality and refinement.
Rustic: An unfinished style that incorporates rough textures and materials into its design.
Bohemian: An eclectic style that often includes patterns and colorful fabrics.
Glam: Often over-the-top, with exquisite details and rich colors.
Coastal: A style that incorporates beach elements, such as light colors and nautical themes.
Traditional: Classic and timeless style, emphasized by symmetry and formal elements.
Contemporary: A current approach with a focus on clean lines and minimalism.
Words to Describe Interior Design
Airy: Design that emphasizes natural light and the sense of space
Grand: A luxurious style that uses orderly elements to create beautifully proportioned spaces.
Bright: A style full of color and has a sense of energy and vibrancy.
Calm: A soothing and serene style with limited ornamentation and accents.
Cheerful: An upbeat style with bright colors and an air of festivity.
Warm: A style that imparts a feeling of coziness with rich colors
Crisp: An authoritative, organized and elegant style that combines strong geometric lines with sensual materials.
Refined: A sophisticated style that uses classic elements with a high degree of embellishment.
Charming: A sophisticated style that uses color and light with a subtle combination of classic and modern elements.
Dramatic: An edgy style with a modern twist that uses vibrant contrast between colors, materials, and textures
Classic: A timeless style that is meant to appear formal and exclusive.
Aesthetic: An unashamedly personal style meant to be artistic and pleasing to the eyes.
Words to Describe Product Design
Functional: A design that works with its surroundings. This design works well with a specific function in mind.
Ergonomic: Provides optimal user experience and enhances product performance in a specific working environment
Intuitive: Provides optimal user experience and enhances product performance using human intuition.
User-friendly: A simplified design that is easy to use and understands the user.
Eye-catching: Unique design that catches the eye. It helps create an emotional response. It may also have a repeating pattern.
Innovative: An unorthodox design or one that breaks or changes the rules.
Sleek: A sophisticated design or one that makes a product more fashionable or elegant
Final Words
Everything around us involves creative design. From products, houses, fashion, and plenty more. Designers, like painters and sculptors, can use colors, shapes, and other items as a basis for their work.
Everything surrounding a piece of design has a history or narrative. Good designers put a lot of detail so that everything that goes into a piece of design has significance attached to it. And with the help of expressive adjectives for design, your whole piece can easily be defined in a creative and interesting way.
Explore All
Add Strong Adjectives Articles