Why do you need to use adjectives for gifts? Whether it's a plush doll or a branded watch, you need the right words to describe a present and how you feel about it. Exchanging gifts is an excellent way to establish a connection with others and communicate your feelings and appreciation for them.
We can see the euphoric feeling of joy on the recipient's face when they open your gifts. This article lists some effective words to describe gifts and feelings to add details to your words and make your writing more lucid.
Definition of Gift
According to the English dictionary, the word 'gift' can be used as both a noun and a verb. Gifts are things that are freely given to someone without expecting anything in return. A gift also refers to giving something formally as a present or donation.
Example Sentences:
I am trying to find a perfect gift for my mother.
She bought an expensive gift for her husband.
The child is waiting to open his birthday gifts.
My sister gifted me a beautiful pair of earrings.
The company gifted a large share of the revenue to charity.
Importance of exchanging gifts
Gifts are an important part of many cultures, and each culture does have its own unique meaning for the act. They are a way for people to show appreciation and love for others.
When it comes to marriage and relationships, giving a present to your significant other is considered an act of love. It can demonstrate your dedication to them and provide the groundwork for trust.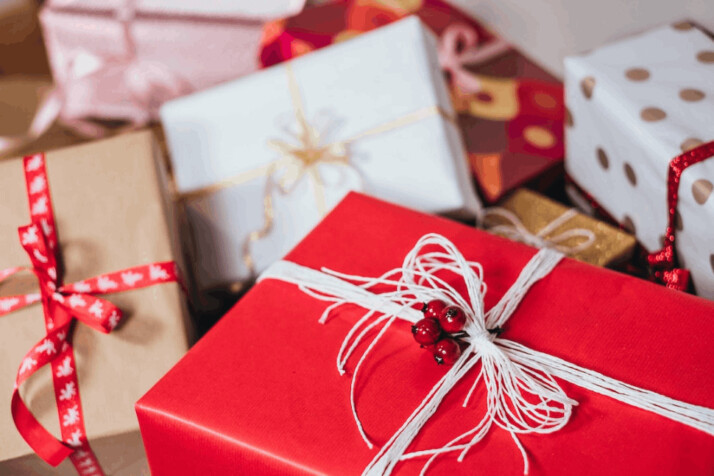 List of Adjectives for Gifts
Gifts are given as a means of reaffirming or establishing our relationship with others.
Giving a gift to a person we care about enables us to express our emotions and gratitude for them. But when asked to write about a gift, we often struggle to find the perfect words to describe it.
Therefore, we have compiled a list of adjectives for gifts that are frequently used in written or spoken communication.
special
precious
divine
wonderful
excellent
expensive
pleasant
exquisite
royal
cool
incomparable
magnificent
costly
luxurious
creative
lovely
valuable
remarkable
free
best
generous
perfect
priceless
unexpected
extraordinary
valuable
beautiful
unique
rich
rare
noble
nice
genuine
strange
unusual
unique
blessed
mysterious
appropriate
inexpensive
useful
cute
modern
traditional
birthday
anniversary
delicate
thoughtful
Words Related to Gift
A gift is something given or received on occasions like a birthday or an anniversary. It's a token of love and affection. In general, they can be material or intangible and are offered in a spirit of graciousness and goodwill.
Not everything you gift someone without payment can be termed as a gift. There are alternative words to gifts that must be used to fit the context and situation better. Here are a few common words for a gift frequently used in writing.
Present
The word 'present' is a close synonym for a gift. A present is something voluntarily given to someone on any special occasion.
Example: What should I get you as a birthday present?
Donation
Donation refers to gifting something, especially a sum of money, to a charity or public institution.
Example: He regularly gives donations to various orphanages.
Offering
An offering is something given or presented as a gift or contribution.
Example: Everyone gathered outside the stall with their offerings.
Conclusion
One significant reason gifts are so important to recipients is that they make the person receiving them feel cared for and valued. It conveys not only warmth to the recipient in a physical sense but also the giver's thoughts and concern for them. It makes the gift come across as more meaningful.
Gifts can be of many types and given on various occasions or situations. This article lists some of the best adjectives to describe gifts in different situations.
Explore All
Add Strong Adjectives Articles