Words are the lifeblood of any language because they allow us to share an exact verbal representation of our thoughts. They are amazing in that they can hold power and emotion. Words can have a pivotal impact on our behavior.
If you're looking for words to describe your husband, check out this list of adjectives for husband.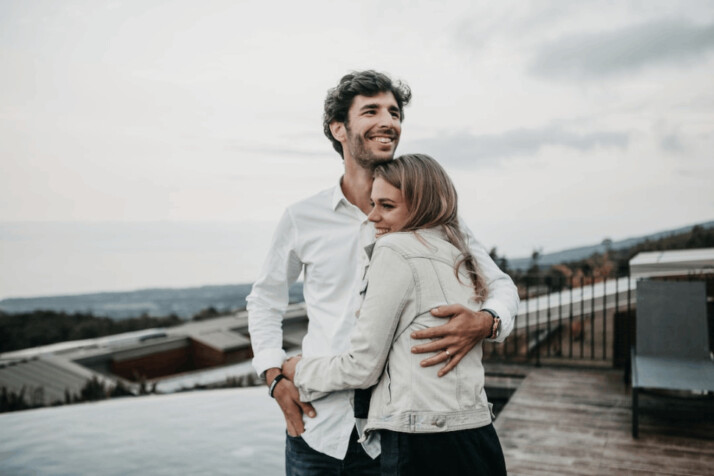 What are Adjectives?
They are words we use to describe a noun or object. They introduce a new level of detail that allows us to distinguish a particular noun from its set. Descriptors allow us to highlight certain traits through speech. Some details descriptors describe are:
Size
Color
Shape
Texture
Quality
For instance, if we're talking about a husband, we can use descriptive words to describe the traits we love most about our husband. Descriptors are a way for our audience to relate to our thoughts so that they fully appreciate our ideas.
It allows an audience to relate with the message and idea we are trying to convey.
The Importance of Adjectives
Descriptive words are important in all conversations and all forms of writing because they give us the ability to provide a detailed picture. They can also change the way an audience looks at the subject we describe.
Writers make extensive use of descriptive words in their work, whether they be creative or persuasive content. These words bring life to a character or scene and allow the readers to become involved in the narrative.
They help other people see our thoughts through our perspective. This sets the basis for human characteristics such as sympathy and empathy.
For example, when you're trying to pitch an idea to a friend, you need to convince them that your idea is something good. They may have difficulty taking it seriously if you aren't descriptively specific and detailed. Thus, adjectives can be vital tools in making those persuasive pitches.
Descriptors are important because they allow us to create powerful imagery. You'll find that all great creative works and persuasive essays showcase powerful imagery and ideals.
Now that you know the importance of descriptive words, below are some examples you can use to describe your husband.
Adjectives for Husband
Attractive
Buff
Captivating
Cute
Delectable
Delicious
Handsome
Hot
Muscular
Ripped
Strong
Affectionate
Assertive
Caring
Charming
Compassionate
Committed
Confident
Dependable
Determined
Driven
Energetic
Faithful
Generous
Gentle
Intelligent
Magnetic
Patient
Reliable
Romantic
Supportive
Thoughtful
Trustworthy
Witty
In Summary
Words come in many forms, each with its purpose. English is a rich source of words, and their meanings can be even more complex. There are many more examples apart from this list of adjectives for husband. Take the time to check a dictionary and thesaurus.
You'll always find a word related to the thought you mean to convey. It's a matter of learning new words and expanding your vocabulary to improve your writing and speaking skills.
Explore All
Add Strong Adjectives Articles